All-new ROG Zephyrus family now available with 9th Generation Intel Core processors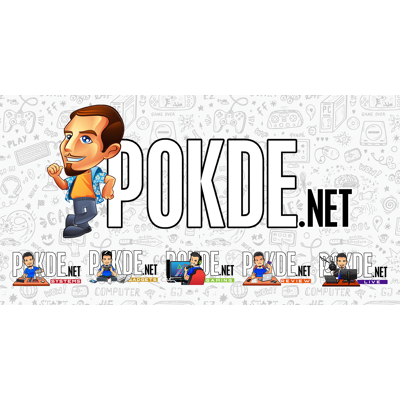 The ROG Zephyrus debut was at Computex 2017, with a groundbreaking Active Aerodynamic System (AAS) to enable improved air intake despite its slim build. Various iterations has spawned since, with the latest ROG Zephyrus S shrinking the bezels around the display for even better portability. Now ASUS expands the ROG Zephyrus family with the Zephyrus M and Zephyrus G lineups, refreshed with 9th Generation Intel Core processors.
ROG Zephyrus S
The new ROG Zephyrus S is no longer a single model. ASUS refreshed the whole design, and the new ROG Zephyrus S comes in three new flavors, the Zephyrus S GX701, Zephyrus S GX531 and Zephyrus S GX502. The ROG Zephyrus S GX701 and ROG Zephyrus S GX531 are refreshes of older designs, but the ROG Zephyrus S GX502 is an all-new design. All of the ROG Zephyrus S models feature the innovative AAS intakes for enhanced cooling performance.
ROG Zephyrus S GX701
Speaking of the display, the standard variant of the ROG Zepyhrus S GX701 touts a 144 Hz G-SYNC PANTONE Validated panel. ASUS also equipped it with a ROG-exclusive GPU switch which allows you to enable NVIDIA Optimus for longer battery life, or switch to NVIDIA G-SYNC mode for fluid gaming.
For the professionals out there, there will also be a special version of the Zephyrus S GX701 with a HDR panel with full coverage of the Rec.709 color space. There's no G-SYNC here with this display, so NVIDIA Optimus works out of the box. What it does have is higher brightness, better contrast and localized dimming across 15 backlight zones.
The ROG Zephyrus S GX701 can be configured with up to a GeForce RTX 2080 GPU. Thanks to ROG Boost, the high-end GPU can run at up to 1230 MHz at 100W, higher than what most ultraportable gaming laptops can offer. Of course, there is also going to be a new 9th Generation Intel Core processor in this svelte beast for unprecedented performance in a laptop form factor.
ROG Zephyrus S GX531
The ROG Zephyrus S GX531 is just 15mm thin, with a 15.6″ display and narrow bezels for a smaller footprint. Just like its larger brethren, the ROG Zephyrus S GX531 will be offered with a GeForce RTX 2080 with the same ROG Boost speeds. It will also be available with a new 240 Hz display to help you dominate in games. The ROG Zephyrus S GX531 is the gaming laptop for those who require portability above all.
ROG Zephyrus S GX502
The ROG Zephyrus S GX531 and Zephyrus S GX701 feature a forward keyboard position, which increases cooling and prevents you from having to put your hands on toasty palm rests. The all-new ROG Zephyrus S GX502 comes with a traditional keyboard position to allow it to be used on a lap like a laptop.
While it features a more traditional design, it's performance definitely isn't outdated. Featuring a new 9th Gen Intel Core processor and a GeForce RTX 2070 which runs at up to 1540 MHz at 115W with ROG Boost, the ROG Zephyrus S GX502 offers performance that rivals much larger laptops. There's also the ROG-exclusive GPU switch to let you choose between silky visuals with G-SYNC or a longer battery life with your Intel iGPU.
ASUS offers the ROG Zephyrus S GX502 with a 240 Hz/3ms PANTONE Validated display for fluid visuals when gaming and critical color accuracy when working. The whole package weighs just 2.0kg and measures a slim 18.9mm, making it the perfect gaming system to use on the go.
ROG Zephyrus M GU502
The ROG Zephyrus M GU502 drops the AAS system for a simpler and more robust design. With that said, the ROG Zephyrus M GU502 matches the ROG Zephyrus S GX502 nearly punch-for-punch with a new ESS SABRE DAC, dual NVMe SSD support and a option of PANTONE Validated 144 Hz and 240 Hz display options.
The ROG Zephyrus M GU502 sports powerful fans and quad heatsinks to enable the GeForce RTX 2060 to run at up to 1435 MHz at 90W with ROG Boost. With NVIDIA Optimus, the ROG Zephyrus M GU502 can deliver up to 8 hours on a single charge. Charging up will also be extra convenient with support for USB Power Delivery over USB-C.
ROG Zephyrus G GA502
The first AMD Ryzen-powered ROG Zephyrus ever, we now have the ROG Zephyrus G GA502. With an AMD Ryzen CPU and a GeForce GTX 1660 Ti, ASUS manages to bring ultraslim gaming down to more affordable prices, without compromising on performance.
The ROG Zephyrus G GA502's GeForce GTX 1660 Ti is clocked up to 1335 MHz at 60W with ROG Boost. It can be equipped with either a 60 Hz display or a high refresh rate display running at 120 Hz to better enjoy the visuals that the Turing GPU can deliver. Then there is the quad-core Ryzen 7 Mobile APU which will be more than sufficient to tackle any task you can throw at it.
Which ROG Zephyrus do you think is for you?
Pokdepinion: The ROG Zephyrus series has really grown. I thought it was just a single model back then, but now it has expanded to a whole lineup of portable gaming laptops.