Review
Almost 1 Million PlayStation VR Units Sold Worldwide; How is the PSVR Going Strong?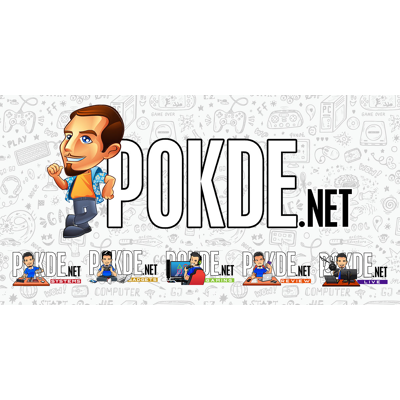 About 915,000 PSVR sold as of this month. The PlayStation VR is going strong indeed.
Virtual reality is one of the hottest technologies last year and it was expected to do incredibly well in 2017. However, not many people are willing to adopt the technology themselves for a variety of reasons. As such, the VR hype slowly started to fade and it didn't become as big of a deal as we thought it would be.
However, one particular VR kit came out not too long ago and it started doing surprisingly well. That is the PlayStation VR, or as many of you would prefer calling it, the PSVR.
PlayStation VR Sales Milestone
Sony Interactive Entertainment has announced that their PlayStation VR has managed to sell 915,000 units worldwide as of February 19th 2017. That 85,000 units away from a million, and that's a huge number of sales right there.
Keep in mind that the PSVR has only been around for about 4-5 months by now. They launched it in October last year and the pre-order numbers were crazy. Many places were struggling to keep up with the demands, which is why some of the pre-orders in Malaysia took awhile to process.
Andrew House, President and Global CEO of Sony Interactive Entertainment, said:
Since its October launch, PS VR continues to be well received by people around the world thanks to the high quality, revolutionary VR experience it offers. With more than 53.4 million PS4 units sold globally, we firmly believe PlayStation VR will take the lead position in the VR market.
We are increasing production to meet demand and will continuously support content developers as they create innovative VR experiences that are only possible on PlayStation.
As of right now, there have been more than 100 games available for the PlayStation VR. More and more developers and publishers are joining the PSVR bandwagon as we speak, with Sony stating that the number has already exceeded 360 (publishers and developers, not Xbox, LOL).
There are more PSVR games expected to come, such as the Final Fantasy XV VR experience, Ace Combat 7, and Gran Turismo Sport. If you're a PlayStation VR owner, you'll be able to look forward to even more awesome games to play with your PSVR.
Why is the PSVR Doing Well?
Just a little disclaimer, this is merely my opinion and not something coming from Sony Interactive Entertainment.
So we all knew that virtual reality is one of the hottest things to hit the gaming scene. Everyone wanted to have that 360 gaming experience that made us feel so immersed in the game. However, at one point, the hype just slowed down. Have you ever thought why that happened?
Marketing is clearly not the problem. You've seen plenty of famous YouTubers like Pewdiepie and Markiplier getting their hands on an Oculus prototypes so gamers are aware of things like this happening. The HTC Vive on the other hand capitalized on being better than the Oculus, having those motion sensor controls and such. The major reason it wasn't as well-received as we thought it would be is price.
The Oculus is priced at about USD $600 while the HTC Vive is at about USD $799. Simply put for Malaysians, just getting the VR itself would set you back about RM4000-5000, and that's just the VR kit. Take the PC requirements into account and you'll have spent tons of cash just for virtual reality. Of course, even if you already have a good PC, the VR alone is pricey, and that's where the PSVR wins.
Performance-wise, the HTC Vive is clearly better than the PlayStation VR but that doesn't mean that the PSVR is bad. It performs well, it's comfortable to wear and most importantly, the VR experience is there. Let's take a look at the price to get a PlayStation VR.
PlayStation VR (Malaysia)
PlayStation 4 = RM1,349
PlayStation VR Bundle Pack (PSVR headset, PS Camera) = RM1,949
Total = RM3,298
Prices are from an official local Sony retail outlet.
PlayStation VR (U.S.)
PlayStation 4 = USD $249.99
PlayStation VR Bundle Pack (PSVR headset, PS Camera, PS Move Controllers, 1 Game) =  USD $499.99
Total = USD $749.98
Prices are from the official Sony US website.
With
In Malaysia, you can easily get the whole PSVR works for a thousand bucks less than getting a HTC Vive, and it's also still cheaper than the Oculus Rift. You can even spend a bit more money on the PS4 Pro instead and you'll still have some money leftover. While the Oculus is cheaper than what you need for the PlayStation VR, it's about the same price as the HTC Vive, and even then, it's just the Oculus Rift kit and HTC Vive kit, which doesn't include a VR-capable PC.
Of course, some may argue that the PlayStation VR is easier to setup but that opinion can differ among people. If you don't think that setting up your room and the machine to run VR is complicated, either one of those would be okay. Sony Interactive Entertainment has priced the PlayStation VR well, and it's clearly showing with their new milestone with the product.
As Luxottica's CEO Andrea Guerra once said, "Everything is worth what people are ready to pay." People clearly aren't willing to pay so much for virtual reality, and Sony is aware of that.
Pokdepinion: Good job to Sony for having stellar sales records as of late. Hopefully, this means that developers will start to focus on doing more games for the PSVR because it really needs more games. Let's see if anyone is going to disrupt the VR market this year.