Apple launched the new iPhone 11, iPhone 11 Pro and iPhone 11 Pro Max — more cameras, faster A13 Bionic chipset, more colors for slightly less money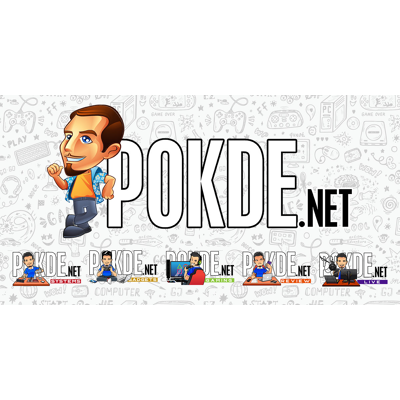 Apple has finally dropped its load. The iPhone 11, iPhone 11 Pro and iPhone 11 Pro Max succeeds the iPhone XR, iPhone XS and iPhone XS Max, respectively. As you might expect, the new iPhones offer some pretty impressive upgrades over the last generation, given that this is a full number bump and all.
MORE FASTER!
This year we see Apple use the new A13 Bionic chipset. It takes CPU and GPU performance up by 20% over the A12 Bionic, while also packing a faster Neural Engine and Machine Learning Accelerators for improved machine learning performance. While providing a huge bump in grunt, Apple still managed to improve upon the battery life by improving efficiency by up to 40% for both the CPU and GPU clusters, promising up to five hours more battery life than the previous generation of iPhones.
Apple is also bringing 30% faster Face ID unlocks with the new iPhone 11 series. They are still betting heavily on the technology, with the huge notch and all. In that huge notch also resides the earpiece which does double duty as one half of the stereo speaker setup, which now supports Dolby Atmos spatial audio in the new iPhone 11 series. Last but not least, there's WiFi 6 support.
Better cameras with Night Mode and all that jazz
The iPhone 11 and iPhone 11 Pro duo will feature more cameras than their predecessors. We will look more into that in a bit. What's more interesting is the software aspect of the new iPhones' camera setup. Once again, most probably an expected move given how Apple is very focused on their software.
The iPhone 11 series will now feature Night mode. Of course, this isn't a new feature in the Android space, but hey, anything to improve smartphone photography in general, right? Apple will also be introducing Deep Fusion for machine learning-enhanced image processing, with it coming to the new iPhones in a later update.
iPhone 11 — most expensive smartphone with an LCD?
The iPhone 11 shares the display with the iPhone XR, while upgrading the feature set across the board. That's the 6.1″ Liquid Retina display that's the stuff of memes. It sports a funky resolution of 1792 x 828, falling short of FHD. It does have True Tone and DCI-P3 color support… But seriously? Not even FHD? It's 2019.
Now before we talk about the rest of the hardware, Apple upgraded the iPhone 11 with IP68 ingress protection, or up to 2 meters deep for up to 30 minutes. The iPhone XR sported an IP67 rating, which protected it from water damage up to 1 meter deep for 30 minutes. Of course, Apple won't be covering your warranty if water actually got into your new iPhone 11, so play safe, guys.
In addition to the all-too-familiar 12MP f/1.8 primary camera, the iPhone 11 gets a new 12MP f/2.4 ultra-wide angle camera. Ultra-wide angle cameras are quite the rage in Android smartphones recently, so it's cool for Apple to keep up. A trend that Apple decided not to jump in on is the 48MP camera one, but that's not too surprising given Apple's habit of delaying their adoption of the latest camera tech in Android smartphones by one product cycle anyway.
You can get the iPhone 11 in six colors, Black, White, Green, Yellow, Purple and PRODUCT(RED). Now how much will the iPhone 11 cost in Malaysia?
iPhone 11 64GB: RM3399
iPhone 11 128GB: RM3599
iPhone 11 256GB: RM4099
Not too shabby, and you can see that the prices for the iPhone 11 is actually a bit more affordable than the iPhone XR. The iPhone 11 should prove to be a bestseller again, just like its predecessor. People can't say no to an affordable iPhone.
iPhone 11 Pro, iPhone 11 Pro Max — finally a fast charger in the box!
While Apple is well known for dropping stuff out of their box, a habit which Samsung has quickly picked up, the iPhone 11 Pro gets an 18W fast charger in the box. Apple claims up to 50% charge in 30 minutes, which does imply a tiny battery in the iPhones. No surprises there though.
The iPhone 11 got improved ingress protection, and so did the iPhone 11 Pros. The iPhone 11 Pro and iPhone 11 Pro Max gets the same IP68 rating, but promises water resistance up to 4 meters deep up to 30 minutes. That's pretty impressive, to be honest. As usual, Apple claims the iPhone 11 Pros feature their strongest glass yet. It's quite amazing how they made the whole camera bump from the same piece of glass as the back. I have not seen this on an Android smartphone yet, so kudos to Apple for upping the game. The back is mostly matte except for the camera hump, giving it a more premium sheen than regular glass.
Embedded in the aforementioned camera bump is a new triple camera setup. Apple throws in another 12MP f/2.0 telephoto camera into the mix. The f/2.0 aperture is very welcome, as most smartphones with telephoto cameras come with smaller apertures. OIS is here to help with slower shutter speeds, made all the more essential given the longer focal length.
The iPhone 11 Pro and iPhone 11 Pro Max will be available in four colors, Space Gray, Silver, Midnight Green and Gold. Malaysian pricing for the new iPhone 11 Pros are as follows:
iPhone 11 Pro 64GB: RM4899
iPhone 11 Pro 256GB: RM5599
iPhone 11 Pro 512GB: RM6499
iPhone 11 Pro Max 64GB: RM5299
iPhone 11 Pro Max 256GB: RM5999
iPhone 11 Pro Max 512GB: RM6899
Once again,we see that Apple has lowered the pricing for the iPhone 11 Pro duo, as compared to the iPhone XSes.
With more affordable prices, upgraded features and performance, the iPhone 11 and iPhone 11 Pro smartphones look like a nice upgrade for iPhone users. Would you be picking one up for yourself?
Pokdepinion: The iPhone 11 is definitely quite interesting. Looking forward to seeing more reviews of it!