CES 2020: Latest Edition TUF Gaming Laptops And ROG Strix Desktops Revealed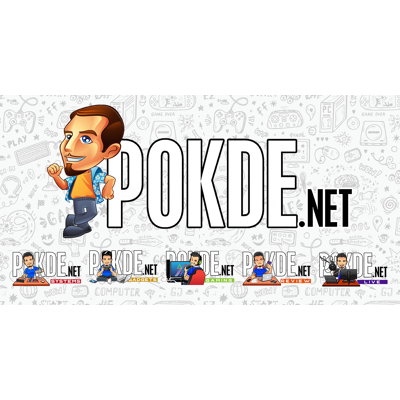 Down at Las Vegas, ASUS has announced their new addition to the TUF Gaming laptop family with the introduction of the 15-inch TUF Gaming A15 as well as the 17-inch A17 and F17 laptops at this year's CES 2020.
For those of you who are wondering, the A-series is powered by up to the latest AMD Ryzen 4000 Series Mobile Processors with 8 cores and 16 threads. As for the F-series will be packing with the upcoming 10 Gen Intel Core processors, albeit at a later date in the year.
The two laptops can be configured with up to a GeForce RTX 2060 and display refresh rates up to 144Hz on the 15-inch models and 120Hz on their bigger siblings.
ASUS has decided to add a bigger 90Wh battery option to users to offer that extra battery life for usage.
Giving users an easier access, the bottom is secured with standard Phillips screws, along with one pop-open screw that helps separate the panel without a prying tool. There you can find two SO-DIMM slots, which can accommodate up to 32GB RAM. In addition to that, there's the option of up to 1TB NVMe SSD, where's there's also a second slot ready for even more space.
In terms of connectivity, there's two USB 3.2 Gen 1 Type A ports, one USB 3.2 Gen 2 Type-C port, where the latter supports G-SYNC monitors through its DisplayPort 1.4. Should you need to plug it to a projector, there's a dedicated HDMI 2.0b port to help with that.
As for the keyboard, the new laptops uses a full-sized desktop design where ASUS has said they use Overstroke technology to improve responsiveness and overall feel.
That's not the only thing that they've introduced at CES 2020. ASUS has also unveil their new ROG Strix gaming desktops.
Starting off with the ROG Strix GA15/GT15, they come with a convenient and portable package (10kg) with esports in mind.
They are powered by up to an RTX 2070 SUPER graphics and uses the latest AMD Ryzen 7 3800X (GA15) as well as the upcoming 10 Gen Intel Core (GT15).
There the option of up to 32GB DDR4-3200 MHz RAM, ensuring that you will be packing a punch under the hood. Adding to that, there's storage options including an M.2 NVMe SSD of up to 1TB. If that's not enough, 2TB of HDD storage can also be added.
For ports, both models comes with fast charging and data transfer through one reversible USB Type-C port, five Type-A USB 3.2 Gen 2 ports, as well as a HDMI 2.0b port and DisplayPort 1.4.
Last but not least, there's the Strix GA35 and GT35, the beefier siblings of the GA15 and GT15.
Being the more powerful variants, they offer up to RTX 2080 Ti graphics card as well as up to a 16-core Ryzen 9 3950X processor.
Similar to the GA15 and GT15's case, the GA model is powered by AMD's processor and the GT will come with a 10th Gen Intel Core processor.
Other than that, you can expect a bigger option of up to 64GB of DDR4 memory.
Pokdepinion: Man, I wouldn't mind having a go at that ROG Strix GA35..