CES 2020: AMD brings Zen 2 to laptops with AMD Ryzen 4000 series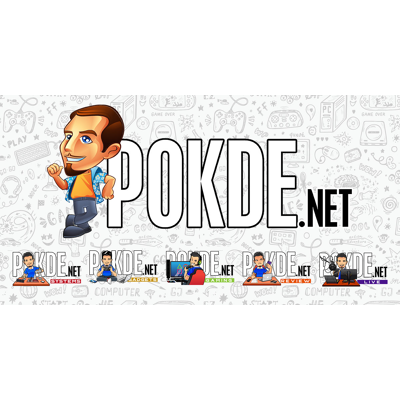 AMD has finally brought their latest CPU architecture to laptops with the AMD Ryzen 4000 series. The processors will bring up to eight cores to ultraportables from a TDP as low as 15W. The range consists of the AMD Ryzen 4000 U-series and the Ryzen 4000 H-series mobile processors. The naming convention is pretty similar to Intel's with the U-series being the more efficient 15W TDP parts for integration into ultraportables while the H-series emphasizes performance with a 45W TDP.
Worth noting however is that the mobile AMD Ryzen 4000 series are based on the same 7nm Zen 2 cores as the desktop AMD Ryzen 3000 series, but sport some changes under the hood. For starters, the L3 cache is greatly reduced, with the eight-core parts packing just 8MB of L3 cache instead of the whopping 32MB the desktop parts have.
There's also no support for PCIe 4.0, as the mobile Ryzen 4000 series do not have the discrete I/O chip that the desktop AMD Ryzen 3000 processors have. The equally power hungry X570 chipset may have also been very unfit for deployment in a laptop, thus the decision to continue using PCIe 3.0 in the laptops.
Over 2x better efficiency than AMD Ryzen 3000U processors!
AMD's jump to Zen 2 and 7nm has apparently yielded massive improvements for the mobile processors. So much so that they can now deliver over 2x efficiency in CPU workloads, and also pack fewer compute units while still delivering better performance in games thanks to the ability to push for higher frequencies on the GPUs
It's clear that AMD is gunning for a bigger share of the laptop segment, as their AMD Ryzen 3000 series of mobile processors aren't exactly outstanding, which was made even more clear with the release of Intel's Ice Lake processors. The new AMD Ryzen processors promise better performance across the board versus Intel's latest Core i7 1065G7, the blue camp's top Ice Lake part.
It's interesting that they didn't compare the Ryzen 7 4800U versus the 6-core Comet Lake part Intel has, but it may be to illustrate the difference between AMD's latest architecture versus Intel's.
AMD Ryzen 4000 U-Series (15W TDP) Specs
| | | | | |
| --- | --- | --- | --- | --- |
| | Cores / Threads | Boost Clocks / Base Clocks | Cache | iGPU |
| Ryzen 7 4800U | 8C / 16T | 4.2 / 1.8 GHz | 12MB | 8 CU @ 1750 MHz |
| Ryzen 7 4700U | 8C / 8T | 4.1 / 2.0 GHz | 12MB | 7 CU @ 1600 MHz |
| Ryzen 5 4600U | 6C / 12T | 4.0 / 2.1 GHz | 11MB | 6 CU @ 1500 MHz |
| Ryzen 5 4500U | 6C / 6T | 4.0 / 2.3 GHz | 11MB | 6 CU @ 1500 MHz |
| Ryzen 3 4300U | 4C / 4T | 3.7 / 2.7 GHz | 6MB | 5 CU @ 1400 MHz |
Need more power?
Meanwhile the beefier Ryzen 4000 H-series processors will offer higher performance levels with a higher TDP. Of course this would mean more heat, so you would generally see these in larger gaming laptops rather than the dinky ultraportables OEMs will put the Ryzen 4000 U-series processors into.
For the Ryzen 4000 H-series processors, AMD actually compared them against the likes of the Core i7 9700K, which is a desktop part. Once again, AMD shied away from comparing against Intel's top of the line offering, with them not pitting it against the 8C/16T Intel Core i9 9980HK.
AMD will be lowering the integrated graphics' clocks on these parts too, as there probably isn't much use for them in gaming machines which will most probably feature dedicated graphics anyways. Regardless, you can still enjoy FreeSync on them, as in the case of the ROG Zephyrus G14.
AMD Ryzen 4000 H-series (45W TDP) Specs
| | | | | |
| --- | --- | --- | --- | --- |
| | Cores / Threads | Base Clocks / Boost Clocks | Cache | iGPU |
| Ryzen 7 4800H | 8C / 16T | 2.9 / 4.2 GHz | 12MB | 7 CU @ 1600 MHz |
| Ryzen 5 4600H | 6C / 12T | 3.0 / 4.0 GHz | 11MB | 6 CU @ 1500 MHz |
It's worth noting that ASUS has access to a specific bin of the Ryzen 7 4800H, named the Ryzen 7 4800HS. It's a 35W TDP part with the exact same parameters as the Ryzen 7 4800H, which is pretty cool. Pun intended.
AMD's mobile processors stack for 2020 is pretty interesting and hopefully we will see some interesting designs for them as well. The Ryzen 3000 mobile APUs have seen pretty huge adoption as well, and hopefully the momentum continues to put pressure on Intel. Competition is always good, right?
Meanwhile for the penny pinchers out there, AMD also brought the AMD Athlon series to laptops. The AMD Athlon Gold 3150U is a dual-core part with SMT enabled, and runs up to 3.3 GHz with 3 CUs in its iGPU. Meanwhile the AMD Athlon Silver 3050U also offers dual core but with SMT disabled. It runs up to 3.2 GHz with a 2 CU iGPU. These would directly compete with Intel's Pentium/Celeron lines.
Pokdepinion: If these laptops packing 8 cores run cooler than Intel's 6-core H-series I would give it an immediate win.