[CES2018] Western Digital showcases new products; Capture, Preserve, Access and Share your Ever-Growing Collection of Photos and Videos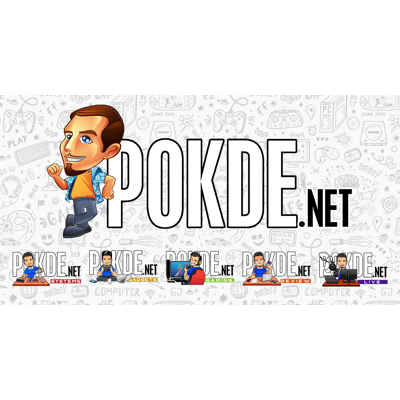 Western Digital announced the world's smallest 1TB USB Flash Drive, voice-activated media streaming via popular Smart Home devices and a portfolio of high-performance, wireless and high-capacity flash storage products. These products are filed under Western Digital and SanDisk products accordingly.
Capturing, preserving, accessing and sharing digital content is becoming the epitome of digital lifestyle with the needs rising drastically and the demands expanding horizontally. Innovations in multi-lens cameras, 8K video emergence, 5G wireless technology, VR and AR, and video streaming are scaling these needs more than ever.
Western Digital has always been committed to delivering innovative solutions that do not only solve storage solution, but complete the full cycle of digital data retention.
World's smallest Flash Drive
First up, Western Digital demonstrated the world's smallest 256GB USB 3.1 flash drive, the SanDisk Ultra Fit USB 3.1.
Harnessing high-speed USB 3.1 performance, the write speeds are up to 15x faster than standard USB 2.0 drives allowing you to transfer a full-length movie in less than 30 seconds. But of course, it depends on the movie that you are transferring. It will be available in 16GB, 32GB, 64GB, 128GB and 256GB versions.
World's Smallest 1TB Flash Storage
Now this one is my favourite. Introducing, the world's smallest 1TB flash storage, the SanDisk Extreme Portable SSD. The size and storage is not all that is boasted into this cute monster, it's IP55 rating means it can survive rain, spills, dust and drops too!
Using USB 3.1 Gen 2 interface via USB Type-C and USB Type-A (backward compatible), you can transfer your precious files into it pretty quickly delivering speeds up to 550MB/s. If that is not enough for you (I did mention about our demands, didn't I?) there will be a 2TB variant too so you can exchange the money weight in your pockets with a much larger capacity.
Wireless Portable Storage Solution
Moving on, we have a refreshed Western Digital My Passport Wireless SSD Wi-Fi Mobile Storage. The name itself should giveaway pretty much everything it has to offer, but it doesn't end there. It has a built-in SD card reader with one-touch copy button which makes backing up quick and seamless. It also has an all-day battery life up to 10 hours. You can even wirelessly stream 4K videos and view photos using the My Cloud mobile app (I told you about the complete cycle, remember?).
Much like it's predecessor, the new Western Digital My Passport Wireless SSD also has the ability to reverse charge via it's USB slot to re-juice your gadgets. Which is cool, by the way.
The Western Digital My Passport Wireless SSD comes in 250GB, 512GB, 1TB and 2TB storage capacity options. This one is definitely in my wishlist.
My Cloud Home Solutions
Finally, we have the Western Digital My Cloud Home and My Cloud Home Duo. Basically the difference between both of them is, the Duo can fit two drives instead of one in the former.
The My Cloud Home solutions are easy-to-use personal storage devices that plug directly into your Wi-Fi router and you can share all your content in one central place. The Duo has a Mirror Mode too that replicates a backup of your backups which is actually a good practise in storage solutions. Setting up is simple and can be done using your smartphone.
Storage capacities are as follows:
WD My Cloud Home: 2TB, 3TB, 4TB, 6TB, 8TB
WD My Cloud Home Duo: 4TB, 8TB, 12TB, 16TB
Pokdepinion: Storage is definitely going to be one of the most important aspect in our lives soon. It has always been, it only evolved into easier to manage forms.