Come Play COD Mobile And Win A ROG Phone II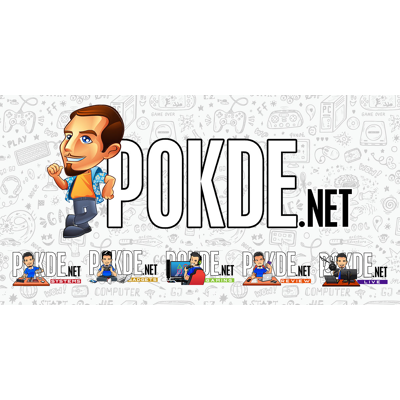 ROG Mamak Conquest is back again where we'll be hosting a Call of Duty: Mobile tournament with the ROG Phone II up for grabs!
The tournament will take place on the 21st of December 2019 (Saturday) at NZ Garden Cafe, Kuala Lumpur, at 2pm.
Besides the ROG Phone II as the prize, there will also be cold hard cash on offer for the winners.
There are 32 slots available for interested participants and we will randomly select them from the registration list. Selected participants will then be contacted to confirm of their participation.
Even if you are not selected, you can still join in on the fun and might even get the chance to join, should there be any case of missing participants.
In the tournament, you will be allowed to bring your own smartphone to play the game. Players will be playing the mode Gun Game, where it will consists of 8 players (free-for-all).
If you are not sure on what exactly Gun Game is, well the aim of the mode is to be the first to get 20 kills. Each kill will change the current weapon that you're equipped with, the last one being a melee weapon. Adding to that, don't worry about the weapons that you'll be getting as everyone will be receiving the same sequence of weapons, with no attachment difference.
Participation is absolutely FREE. You can register your interest in joining the ROG Mamak Conquest tournament below.
For a full Terms & Conditions of the tournament, you can read the following:
Registration does NOT guarantee participation. Players will be randomly selected from the registration list to join the event and selected Players will be contacted via phone call.
Event is based on BYOD (Bring Your Own Device) concept. You are required to bring your own smartphone, pre-installed with Call of Duty Mobile game.
Be sure to update your Call of Duty: Mobile game to the latest patch.
Game Triggers are Allowed.
Gamepads, keyboard and mouse are NOT Allowed.
You may bring your own earphones/headphones
You are required to bring your own Mobile Data (Internet) during the course of event. Wi-Fi will not be provided and your internet reliability will be solely your own responsibility.
Photos taken during event and your info written here will be taken and used and may appear in future promotional materials exclusive to ASUS ROG and Pokde.net and you hereby grant full consent for it.
Here's the location of the venue for the tournament;
So what are you waiting for? Register now and join in on the fun as well as the chance to win the ROG Phone II and cash prizes. See you there!