[Computex 2018] Here's what was at Lian Li's booth — how about a Chroma-enabled Lian Li O11-Dynamic?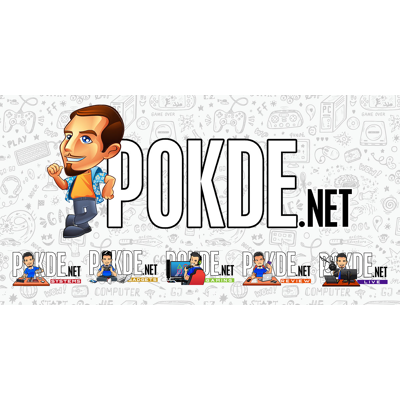 Lian Li has wrapped up their showcase at Computex 2018, and here's the low down on what they brought out this year at Taiwan. We have a slew of new cases, some refreshes, and an interesting partnership with Razer too.
Lian Li PC-O11 Air
The PC-O11 Air builds upon the original design of the PC-O11 for maximum air flow. This case supports a total of 12 120mm fans, or 9 120mm fans and 2 140mm fans to move some serious air. Watercooling support is insane, but air cooling support is less than optimal, with support for only 155mm tall coolers. For the best RGB showcase, a full tempered glass side panel allows you to show all of the fans inside this pretty looking case.
Lian Li Lancool One
This case gives a bit of Tron vibes with the RGB lightbars dividing the front panel in half. This case merges the classic designs Lian Li is known for — clean, sleek lines — with modern touches like RGB and ambient inner case lighting. There is plenty of space behind the motherboard tray for cable management, and vertical PCI slots to let you show off your graphics card.
Lian Li PC-O11 Dynamic Designed by Razer
Joining the array of Razer-branded cases is the Lian Li PC-O11 Dynamic Razer Edition. Lian Li worked together with Razer to give the PC-O11 Dynamic Razer Edition full Razer Synapse and Chroma support. This will allow gamers to synchronize the case's RGB effects with their Razer peripherals.
Lian Li also announced the upcoming availability of their new products. The O11-Air and O11-Air RGB will be available for pre-order starting the end of June, with a MSRP of $129 and $149, respectively. Meanwhile the Lancool One will be priced starting from $89, starting the end of July. Those who need the Lian Li Strimer RGB cables can ready their wallets to cough up $45 this mid-July. The Razer fans will have to wait a lot longer, as pricing is yet to be confirmed, although availability is slated for Q4 2018. Also coming out in Q4 2018 is the new Lian Li DK-06 desk chassis, with an eye-watering price tag of $999.
Pokdepinion: Now, I am going to need a Lian Li O11-Dynamic Designed by Razer, with the Strimer cables, all controlled via Razer Chroma…