[Computex 2018] ROG Phone unveiled — Here are the answers to most of your questions about it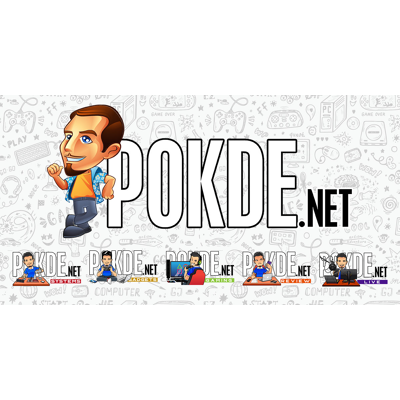 After showing teasers after teasers, we now have the first look of the Republic of Gamers ROG Phone and we have scored 99% on our speculations. ROG Phone is ASUS' first Android gaming-centric smartphone harnessing the world's fastest speed-binned 2.96GHz Qualcomm Snapdragon 845 with impressive cooling mechanisms in the pursuit of delivering butter smooth frame rates.
ASUS worked with Qualcomm to deliver a special version of the Snapdragon 845 to run almost 200MHz faster than stock frequency. This cherry-picked CPU bears the arsenal of performance under the hood that can only be tamed by ROG Phone's GameCool technology (explained below).
Performance meets visuals as the ROG Phone brings beautiful HDR graphics, while programmable AirTriggers and tactile enhancements will uplift your gaming prowess and comfort. The ROG phone brings a unique side-mounted port, keeping cable management a brisk. All the goodness gets better as ROG Phone is coupled to an exclusive collection of transformative expansion accessories for docking with a desktop, doubling on screens and batteries, while adding console-like triggers alongside a wireless display.
Impressive? Let's dive into the specifications.
ROG Phone Specifications
Processor
World's fastest, speed-binned 2.96GHz octa-core Qualcomm Snapdragon 845 Mobile Platform
|GPU
Qualcomm Adreno 630
RAM
8GB LPDDR4
Storage
128GB/512GB UFS 2.1
UI
ROG Gaming UI
Display
6.0" 18:9 (2160 x 1080) AMOLED
90Hz refresh rate with 1ms pixel response time
108.6% DCI-P3 color gamut
10000:1 contrast ratio
Capacitive touchscreen with 10-point multitouch (supports Glove Touch)
Discrete image processing chip supports HDR display
Camera
Front:
8MP
Rear:
12MP + 8MP (120° wide-angle)
Dimensions
158.8mm x 76.2mm x 8.6mm
Weight
200g
Battery
4,000 mAh
Sensors
Accelerometer, e-compass, proximity sensor, hall sensor, ambient-light sensor, fingerprint sensor, gyroscope, 2 x ultrasonic AirTrigger sensors
Wireless Connectivity
802.11a/b/g/n/ac/ad 2×2 MIMO
Wi-Fi Direct and Wi-Fi Certified WiGig® 802.11ad wireless display support
Bluetooth 5.0
GPS
Supports GPS, aGPS, Glonass, BeiDou
I/O Ports
Side:
Custom USB-C
Supports USB 3.1 Gen 1 / DP 1.4 (4K) / fast charging (QuickCharge 3.0 + QuickCharge 4.0/PD 3.0) (15W)
ASUS HyperCharge direct charging
Bottom:
USB-C
Supports USB 2.0 / fast charging (QuickCharge 3.0/PD3.0) (20W) / Direct Charge
3.5mm headphone jack
Voice Wakeup
Yes
Speakers
Dual front-facing stereo speakers with smart amplifier
24-bit/192KHz hi-res audio
DTS Headphone:X 7.1 virtual surround-sound
Qualcomm aptX high-definition Bluetooth wireless audio
NFC
Supported
90Hz Display? Why?
Yes, I know! Gaming phone aficionados are now wondering why did ASUS decide to use a 90Hz display unlike Razer's 120Hz display, but they have a clear explanation for it and were expecting the question. To begin, I myself am a happy camper as ROG Phone spots anythng above 60Hz for their display. 120Hz is definitely a high-end spec, but it comes with compromises. The higher refresh rate places heavy demands on the SoC, consuming additional power and generating more heat. In addition, the number of games that support 120Hz is still minimal.
In fact, ROG Phone does not only improves the refresh rate, it focuses on pixel response time which ASUS deems is very important for reducing blurring and improving clarity. Besides, the AMOLED has 1ms response time which is what we see in high-end gaming monitors nowadays. The AMOLED also has a wider color gamut with richer shades, has a better dynamic range and contrast, couples deeper black and richer overall brightness. Not just that, the slim AMOLED also accounts to the slim profile of the ROG Phone chassis so its easier to stack it in.
Does ROG Phone support QSync?
Quick answer, no. The hardware is not compatible with QSync, BUT the benefits of synchronized frame delivery renders its need pointless. At 90Hz frequency, the display draws out a frame every 11ms, and the speed-binned Snapdragon 845 assists in producing all the FPS needed. QSync makes sense on slower devices that have lower performance and refresh rates.
External Peripherals Support
This is where things get exciting. What's a gaming phone without peripherals? The ROG Phone can be connected to keyboard, mouse and gamepad bringing you console and desktop gaming experience into the mobile environment. Bluetooth mouse and USB Storage are also supported and if you have a HDMI monitor or TV, you can harness the USB Type-C port.
ROG Phone supports Bluetooth 5.0 which means, it can support up to 7 Bluetooth devices simultaneously, aside from audio. However, it can only connect to 2 Bluetooth audio devices, such as a multimedia speaker and headphones, and they can't work at the same time. Only one Bluetooth audio device can be active at a time.
Using a Bluetooth headset and a Bluetooth gamepad simultaneously is supported, but if two people are wearing their own individual Bluetooth headsets, they can't hear the same audio source from the phone. ASUS actually evaluated the possibility of using multiple audio devices simultaneously, but the experience of this isn't ideal, so their R&D decided against implementing this capability.
Accessories Galore!
The ROG Phone introduces GameCool 3D vapor-chamber cooling technology, which is effective at dissipating heat and sustaining high performance for extended gameplay and when the heat gets high, the ROG Phone brings a detachable AeroActive Cooler for an extra cooling boost.. The detachable AeroActive Cooler provides an extra cooling boost on longer period gaming for a sustained gaming experience. This is much like Nvidia embedded its fan into its first generation Nvidia Shield that was running on their Tegra SoC.
Speaking of detachables, ROG Phone brings Ultra-responsive AirTriggers and advanced haptics for precision control along with programmable ultrasonic AirTrigger sensors and powerful force-feedback system. The side-mounted port accounts for a comfortable landscape grip and prevents cables from interfering with your hand. As long as the game being played supports Google joystick code, you can match certain actions with the ROG Phone's AirTriggers. If it doesn't, ROG Phone's GameGenie software can be used to link AirTrigger input to specific touch points on the screen, and even perform more complicated gestures.
ROG Phone's TwinView Dock will allow a different app to run on each screen at the same time. While other gaming phones introduced multi-view on the same device, ASUS went one step further with the ROG Phone. Currently, ASUS is working with game publishers to help games take advantage of both screens simultaneously. We will share the experience on this in our review soon, so do stay tuned.
ASUS is targeting serious mobile gamers who spend no less than 16 hours a week on smartphone gaming. If you fall under this category, you know what has to be your next purchase.