Gamers Hideout Issues a Formal Apology; It's Time to Forgive & Forget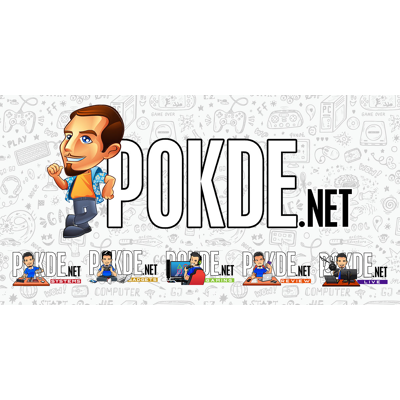 Gamers Hideout finally issues an apology and admits fault.
So the recent Gamers Hideout scandal really went viral on social media. A huge number of people were clearly upset about how unprofessional they have been to the customer, and it became even worse when they decided to keep quiet about it. If you're not sure what the Gamers Hideout scandal is all about, click here.
Well, the day has finally come and Gamers Hideout has finally made an official statement about the issue. Here's what they had to say about the Gamers Hideout scandal.
The Other Side of the Gamers Hideout Scandal
We finally get to hear the other side of the Gamers Hideout scandal story. In a Facebook post on Gamers Hideout's offical page an hour ago, they've acknowledged that the issue has went viral on social media. They went on to explain that they weren't trying to undermine anything but instead, have been trying to their best to rectify the situation.
They were apparently caught off-guard by the heavy retail traffic on the weekends and required a lot of time to investigate the issue further. They did however admit that they were in the wrong and have caused unnecessary stress on their customers, which has since damaged customer relations to oblivion.
On the issue of the victim's Facebook profile being hacked that led to the post being taken down, Gamers Hideout stated that it was not their doing. They cited a lack of expertise in hacking and not supporting cyber crimes.
As far as that image of the Gamers Hideout staff giving people the finger is concerned, they reiterated that they have always discouraged personal opinions towards customers and what they said or do doesn't represent Gamers Hideout. As that image added fuel to the fire that is the Gamers Hideout scandal, those employees have since been reprimanded by their management, but no word on exactly what happened to them has been made.
In essence, they admit that the Gamers Hideout scandal is their own fault and aren't pointing fingers to anyone. They admit that the problem could have been handled more professionally. They have since reached out to the victim and offered compensation for the troubles they've went through.
They ended their statement with "We sincerely apologize for this error and we will commit our efforts to prevent such incidences again."
Pokdepinion: So there you have it folks, the other side of the Gamers Hideout scandal issue. I personally believe that it would have been better if they had issued a small statement of "we're investigating the issue at the moment" or something along those lines would have been better. But I suppose the damage has been done.
If they're gonna change and improve from here on out, they definitely need time to do so. If we needlessly scrutinize them, it's not gonna do any of us good. It's gonna be a waste of our time, and they won't have a chance to show that they've changed. Let's just keep our eyes on them and hope for the best. We too would like to apologize for the mistake we did from our initial posting of the issue.