[Computex 2019] GIGABYTE unveils true 16-phase AMD X570 motherboard, PCIe 4.0 SSDs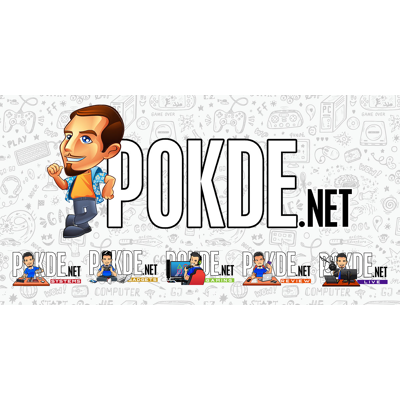 AMD's upcoming processors are going to be real beasts, but to really take advantage of it, you will need a motherboard that's capable to fully push it to its limits. Which is probably why GIGABYTE went well overboard with their motherboard designs featuring the new AMD X570 platform as well as new PCIe 4.0 storage solutions based on the new Phison E16 SSD controllers.
GIGABYTE X570 AORUS and More
For starters, we are looking at a true 16-phase VRM system, or as GIGABYTE calls it, Direct 16-phase, in the GIGABYTE X570 AORUS Xtreme. The AMD Ryzen 9 3900X is rated with a 105W TDP, but if you are going to overclock it, you will want more clean power on tap.
Aside from being able to feed ludicrous amounts of power to your 3rd Generation AMD Ryzen processor, more phases also means that the motherboard can balance out the load better, resulting in lower operating temperatures.
The use of proper fin arrays on the GIGABYTE X570 AORUS Xtreme not only allows it to have VRMs up to 36°C cooler, but it also allowed GIGABYTE to design it as their only AMD X570 motherboard without a fan over the chipset. A heatpipe runs from the PCH to the VRM heatsinks.
GIGABYTE also showcased the GIGABYTE X570 Gaming X, X570 AORUS PRO WiFi, X570 AORUS ELITE, X570 AORUS PRO, X570 AORUS ULTRA and also the X570 AORUS MASTER today.
Blazing fast PCIe 4.0 storage
One of the key highlights of the AMD X570 platform is that it is the first platform to support PCIe 4.0. The new interface standard promises 2x the bandwidth that PCIe 3.0 was capable of, which accelerates both graphics performance and of course, storage throughput. The Phison E16 is capable of over 4000MB/s speeds with the latest TOSHIBA BiCS 4 3D NAND, but GIGABYTE wasn't content with just that.
They slapped four PCIe Gen4 x4 SSDs together for 15GB/s transfer rates. So insane that GIGABYTE has to implement active cooling to keep everything running cool. You can also get it in a single drive, which features a proper copper heatsink on both sides of the M.2 drive.
You will probably hear more from GIGABYTE about their GIGABYTE X570 AORUS motherboards as well as the PCIe 4.0 SSDs as we get closer to the 7th July launch of the 3rd Gen AMD Ryzen processors, so stay tuned!
Pokdepinion: As a whole, I am very pleased that GIGABYTE are placing a focus on the components and cooling of their motherboards and SSDs, rather than just mere aesthetics.