[UPDATE 3] HUAWEI P20 Series Officially Launch In Malaysia – World's First Smartphone With Triple Leica Lens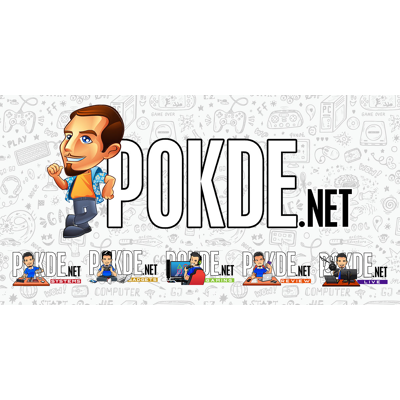 HUAWEI has finally launch their P20 and P20 Pro smartphones today at Sunway Convention Center, with the Pro version of the P20 coming in with the world's first Leica triple camera.
HUAWEI P20 Series Launch
Introduced with their Mate 10 device last year, the P20 series will also feature AI technology. The company seemed to aim for capturing professional quality images that comes at a breeze for everyone with the new P20.
HUAWEI P20
The HUAWEI P20 features a 5.8-inch LCD display.  As we said earlier, it features AI and runs on a Kirin 970 processor. Based on Android 8.1, it uses EMUI 8.1 as its interface. Packing 4GB of RAM, it is paired with a big 128GB internal storage. Battery wise, it packs a 3400mAh battery.
As for the P20's camera, it sports a front 24MP shooter that comes with f/2.0 aperture and it supports fixed focal length. While its main shooter feature a dual lens camera, 12MP (color, f/1.8) + 20MP (Monochrome, f/1.6).
The HUAWEI P20 will retail at a price of RM2,599.
HUAWEI P20 Pro
One of the difference of the P20 and the Pro edition is the size. Boasting a larger size at 6.1-inch, it features OLED display. Internally, they are quite similar but the Pro features a bigger 6GB of RAM compared to the 4GB of the standard P20. Another difference is that the Pro edition packs a bigger battery under the hood with a 4000mAh battery.
To top all that off, here is what makes it the Pro version, the camera. On the rear, we have a tri-lens camera with that being 40MP (RGB , f/1.8) + 20MP (Monochrome , f1.6) + 8MP (Telephoto, f/2.4).  As for the front camera, it is basically the same as the standard P20 version's camera.
The HUAWEI P20 Pro will retail at a RM3,299 price tag. Both devices are set to be available with Pink Gold (excluding P20 Pro), Midnight Blue, and Graphite Black on 6th of April 2018, locally. If you're planning on getting one of the P20 series, you can do so at their roadshow which starts from 6 to 8 April at LG Floor, Blue Concourse, Sunway Pyramid, where you stand a chance to get freebies (that's worth RM999) that includes a Canon Pixma E3170, a HUAWEI Sport Bluetooth headphone to name a few.
[UPDATE 1]: Twilight is coming
HUAWEI has just sent us this teaser. It's time for Twilight? Arguably one of the most interesting color options of any smartphone ever, the HUAWEI P20 Pro in Twilight is coming. Hopefully it isn't a limited run though.
[UPDATE 2] HUAWEI P20 Pro Twilight limited to 500 units
The first batch of the HUAWEI P20 Pro Twilight is only limited to 500 units, and you can get them at Pavillion Elite at 6pm on 4th May. The  prettiest variant of the Master AI-powered photography smartphone is expected to be snapped up quickly, so you will have to be there early if you want to get yours. Can't make it? The HUAWEI P20 Pro Twilight will be here officially on 4th June 2018 onwards.
[UPDATE 3] HUAWEI P20 Pro Twilight is welcomed by consumers!
The HUAWEI P20 Pro Twilight's arrival has drawn HUAWEI fans from all the way as far as Johor. The first consumer arrived at 1.00pm to queue up for the stunning device finished in Twilight, inspired by auroras. More HUAWEI P20 Pro Twilight will hit stores this 4th June 2018. However while HUAWEI did mention great response, they didn't mention whether it was sold out. Perhaps there will be some leftover stock if you visit the HUAWEI Store at Pavillion Elite?
Pokdepinion: While the device might be strong, i'm more concerned about its battery (because of AI) and this is based from what happened to the previous Mate 10.