PORSCHE DESIGN HUAWEI Mate 10 Is Coming To Malaysia – Costs more than the iPhone X!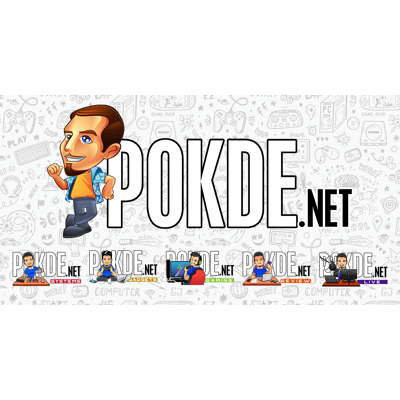 Driven by A.I.
HUAWEI has just announced that the special edition PORSCHE DESIGN Mate 10 will be coming to our shores pretty soon, next week to be exact! This is sure to be a must have phone for any Porsche fan or HUAWEI fan willing to pay the extra digits for HUAWEI's new luxury device.
Similar to the PORSCHE DESIGN HUAWEI Mate 9 that HUAWEI released way back in 2016, the Chinese smartphone maker has again partnered with PORSCHE DESIGN to deliver a smartphone that combines both HUAWEI's distinct mobile engineering together with PORSCHE DESIGN's sleek aesthetics. Truly the epitome of a luxury smartphone.
The PORSCHE DESIGN HUAWEI Mate 10 features a polished, ceramic-texture design. A glass uni body as well as a stylish and handcrafted exterior gives the device a more premium and luxurious look and feel compared to the regular HUAWEI Mate 10. They even have their signature tagline 'PORSCHE DESIGN' engraved on the bottom front of the device's screen.
It's not just the exteriors that has been given the PORSCHE flavour however, as PORSCHE DESIGN has also incorporated a custom PORSCHE-themed UI (as if they didn't need any more reason to hammer home the fact that this HUAWEI Mate 10 has indeed been designed by them) that includes PORSCHE DESIGN mobile icons and wallpapers.
Spec-wise the PORSCHE DESIGN HUAWEI Mate 10 is more akin to the HUAWEI Mate 10 Pro rather than the regular Mate 10 and features a 6 inch 18:9 OLED FullView Display that is nearly bezel-less. Powering the PORSCHE DESIGN HUAWEI Mate 10 is their own in-house Kirin 970 processor, 6GB of RAM as well as 256GB internal storage. The PORSCHE DESIGN HUAWEI Mate 10 also sports a New Leica Dual Camera with SUMMILUX-H lenses which combines 12MP RGB and 20MP monochrome sensors, OIS, dual lenses with a large f/1.6 aperture and AI-powered Bokeh Effect.
Under the hood, the device houses a 4,000 mAh battery with TÜV Safety Certified HUAWEI SuperCharge for fast and worry-free charging. In terms of software, the PORSCHE DESIGN HUAWEI Mate 10 runs EMUI 8.0 powered by Android 8.0 underneath all the PORSCHE customisations. It is also IP67 Water and Dust Resistant.
The PORSCHE DESIGN HUAWEI Mate 10 will retail at a whopping price of RM6,999 and will be available December 8 onwards at all HUAWEI Experience Stores and Display Zones. It only comes with the exclusive Diamond Black colour and in limited quantities.