Kirin 970 offers immense performance in AI; delivers nearly 2x faster image recognition than A11 Bionic!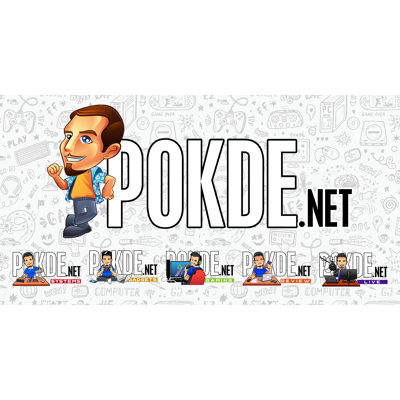 AI is the next frontier in mobile technology, and Huawei looks set to go head-to-head against Apple with their new Kirin 970 that will debut in the Huawei Mate 10 soon. The Kirin 970 is the first SoC to feature a neural processing unit (NPU) to enhance performance in artificial intelligence (AI) tasks. Let's take a closer look at the Kirin 970 that will be sure to make an appearance in the upcoming Huawei Mate 10.
Huawei has a great thing in its hands right now while the competition are still grasping at straws in this new field, with performance that is nearly 20x faster than a Galaxy S8. Of course we are talking about a test bench from the Chinese company plugged into the wall against a production model running on battery power, but the difference is definitely stunning.
Huawei isn't limiting itself to comparisons against devices without AI in mind, but also compared favorably against Apple's latest iPhone 8 Plus, with more than double the performance of Apple's A11 Bionic SoC in image recognition. While we did not have the opportunity to see them pitted against each other, Huawei claimed a distinct lead as they shared details about the Kirin 970 with members of the media. The A11 Bionic may have the fastest CPU performance, but when it comes to AI, it seems that the upcoming Huawei Mate 10 with the Kirin 970 will be taking the throne.
The Kirin 970 isn't going to be a one trick pony though. Aside from AI, it boasts a Cat.18 modem capable of 5CA, 256QAM and 4×4 MIMO for up to 1.2 Gbps download speeds. For comparison, we have Qualcomm's Snapdragon 835 with its integrated X16 LTE modem at Cat.16 or 1 Gbps download speeds. We are far from these speeds here in Malaysia, but it's always good to have hardware ready for the future. It also allows for dual VoLTE with dual SIMs, for high quality calls regardless which SIM you are using in your dual SIM Huawei Mate 10.
Audio capabilities are taken up a notch with 32-bit/384 kHz audio processing. Huawei did mention about a USB Type-C headset in their slide so we might actually see Huawei taking a leap of courage and removing the 3.5mm jack from the Mate 10? 384 kHz may be way overkill and the storage capacity needed to store such files will be beyond what even audiophiles are comfortable with, but if you want it, it will be in any device packing the Kirin 970.
Last but not least, the Kirin 970 promises improved camera features augmented by AI to identify the optimal parameters necessary to take a good photo of the situation. It will combine motion detection powered by AI, improved low light processing to reduce detail loss while removing noise from images, faster response with zero shutter lag when using dual cameras thanks to parallel image processing and faster focusing with hybrid autofocus and automated focus calibration.
On to some of the more common specifications of the Kirin 970 now. It will be built on TSMC's latest 10nm process, and will feature four Cortex A73 cores mated to four efficient A53 cores, a Mali G72MP12 GPU, the aforementioned NPU to handle the AI-related tasks, dual ISP for faster image processing of the data obtained from the dual camera system, i7 sensor co-processor, and also LPDDR4X RAM. There is mention of UFS storage in the above slide but Huawei decided not to specify which version of UFS they will be using with the Kirin 970 SoCs.
Pokdepinion: The Huawei Mate 10 looks set to be a beast in AI, but it remains to be seen how it performs in more conventional tasks as that would be much more common than AI-related duties.