Lazada to drive growth of Super eBusinesses — "no seller is too small, and no brand is too big"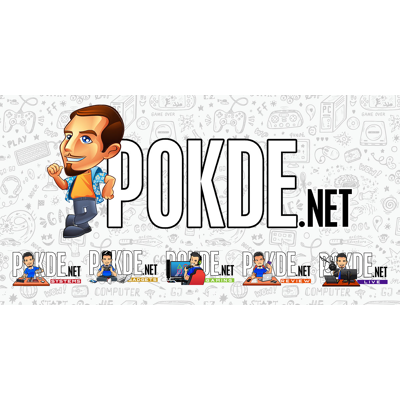 Lazada will be adding a whole series of services to the Lazada Seller Center, to help sellers grow and also serve you better. With a reliance on data gleaned from your shopping habits, Lazada plans to deliver a more customized experience on the online ecommerce platform. Not only will it benefit you as a shopper, but with this they can help drive more traffic to relevant sellers and stores, rather than you browsing aimlessly in Lazada.
This announcement comes just as they revealed Lazada's 7th Birthday celebration, at LazMall Brands Future Forum today in Singapore. The new solutions tailored to deliver a better experience for sellers are:
"Super" campaigns which LazMall brands and sellers can participate in to boost their brand image and engage with you better
A new and improved Marketing Solutions Package and Business Advisor Dashboard to give sellers the data they need to better engage with customers
New Store Builder tools for customized storefronts as well as in-app livestreams, games and newsfeed to engage today's always-connected consumers
Lazada hopes that with the new tools and a renewed focus on "shoppertainment", they will be able to draw more people onto the platform. Pierre Poignant, Lazada Group CEO, shared that a lot of these new features would probably not have been possible if not for Alibaba's technology and logistic infrastructure.
Jing Yin, Lazada Group President, has also shared that LazMall has seen tremendous growth in terms of brands as well as sales, and they want to target more brands with a new self-sign up feature. He targets a 5x growth in the number of stores in Malaysia's LazMall, which is currently sitting at more than 400 stores. They will also be adding the LazMall Guarantee feature, allowing you to browse through only LazMall stores, as well as offer a LazMall-exclusive 24-hour delivery window.
When asked about how will Lazada deal with fake goods and illegal products listed on Lazada, Jing Yin shared that they are currently using the help of AI to quickly screen through everything listed on Lazada. That's to ensure that consumers can shop on Lazada confidently without having to worry too much about scams.
Lazada also awarded their top performing brands on Lazada, among which includes Unilever, Pampers, Phillips, Wardah and also Chinese electronics brand Coocaa, which will be making their entrance in Malaysia this May 2019.
Pokdepinion: I hope more stores get on LazMall, just so that I can shop without worrying about the legitimacy of the products.