The Legends Circuit Malaysia Recap; KL Hunters Crowned Champions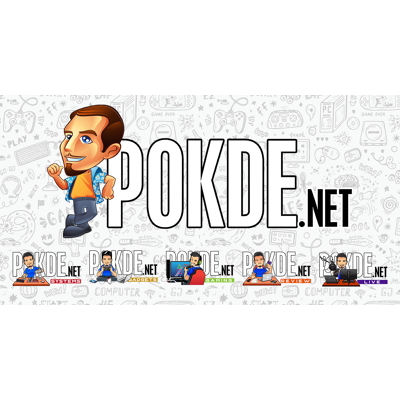 KL Hunters are the champions of The Legends Circuit.
Are you a big fan of eSports? Do you enjoy the local eSports scene here in Malaysia? Well, this is definitely something you'd like to hear about. Last week, The Legends Circuit Malaysia Grand Finals ended, and today, we're going to recap what just happened.
KL Hunters Crowned The Legends Circuit Champions
On 25th March 2017, KL Hunters successfully defeated Swestic in a 3-0 victory in The Legends Circuit Malaysia Grand Finals. Many predicted Swestic to take the cup thanks to their solid performance overall but unfortunately, they couldn't perform against KL Hunters.
Under the guidance of manager Luqman "Crowe" Abdullah, the likes of Adrian "Shiro" Lee, Eric "Qaspiel" Sia Sze Pin, Chan "Arrhedge" Roonghan, Adrian "CO4" Leng, Ramsay "Bipolar" Devaraj and Joseph "CoolCat" Lim were able to consistently pick the right team composition to counter the plans of Swestic. Jungler, Qaspiel was in top shape through the grand finals and his performances warrant a Most Valuable Player (MVP) award.
With The Legends Circuit Spring title in their hands, KL Hunters will now shift their focus to the Garena Premier League 2017, which is a SEA-tier tournament held bi-annually. It features only the domestic champions from Garena regions such as Malaysia, Singapore, Philippines Indonesia, Thailand, and Vietnam.
Dickson Lee, TLC & Garena eSports Commissioner, said:
We are extremely proud of KLH who have consistently shown that Malaysia is able to produce a high calibre League of Legends team that is ready for the international stage. The next few months will be an exciting challenge for the nation in GPL 2017 which is our direct road into the World Championships. "I am confident that teams like KLH and Swestic are able to raise the profile of eSports in Malaysia and inspire more homegrown talents to breakthrough the industry.
The Legends Circuit had a prize pool worth more than RM150,000 this year, and featured 165 teams from 9 different states in Malaysia. These teams competed through various divisions to qualify for The Legends Circuit Malaysia since November 2016.
It was the first top-tier eSports tournament held in Penang, and it featured various activities and prize giveaways courtesy of ASUS Republic of Gamers. The winners walked away with RM40,000 in cash, looking forward to their next battle in the international stage.
Pokdepinion: Kudos to KL Hunters for their solid performance. I certainly wished I could continue competitive gaming again but that thing is too stressful for me. I'd rather just stay here and write about you people in the gaming industry.