Lenovo Announces Latest ThinkPad Laptops — Among The First Project Athena Machines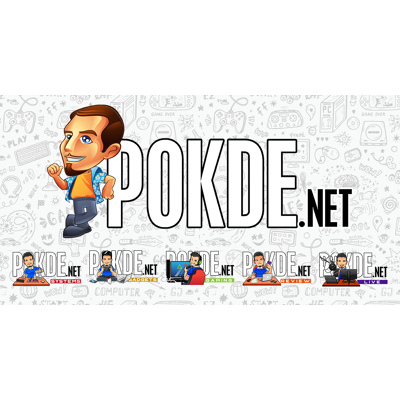 Lenovo has recently reveal their latest ThinkPad lineup, which includes the new X1 Carbon that runs Intel's 10th Gen CPUs, establishing their first commercial platform part of the Project Athena program.
Other than the latest iteration of X1 Carbon, they've also announce the new ThinkPad X1 Yoga, ThinkPad X390 and the ThinkPad T490 which all use a 10th Gen Intel Core processor as well.
These new laptops features ThinkShield as well as the ability to stay connected with LTE-A Wireless WAN and Wi-Fi 6 in the latest models. Of course, they come ready with the iconic ThinkPad style keyboard.
ThinkPad X1 Carbon 7th Gen
Kicking off with the ThinkPad X1 Carbon 7th Gen where its design is pretty much the same from the original.  It comes with up to a 6-core 10th Gen Intel Core processor that delivers multi-threaded performance, with support for 4K content. Despite the light build, you can be assure that it packs a punch with it being a part of Project Athena. According to them, you can enjoy up to 18.5 hours of battery life and should it get low, you can utilize its Rapid Charge which can deliver 80% battery in just 60 minutes.
ThinkPad X1 Yoga
Up next is the 4th gen multi-mode laptop, the Lenovo ThinkPad X1 Yoga. Similarly, it packs up to a 10th Gen Intel Core cpu and it is also lightweight, being just 1.4kg. The laptop now supports all docking solutions, that includes ThinkPad Mechanical Dock.
Battery life is up to 18.3 hours and there's also the Rapid Charge feature as well. Dolby Vision display as well as Dolby Atmos Speaker System is available to enhanced your entertainment experience. For the creators, there's the integrated ThinkPad Pen Pro that offers multi-mode pen input.
ThinkPad T490
There's the ThinkPad T490 that comes with 500 nit, WQHD Dolby Vision panel or a new 400 nit FHD display. It offers Dolby Audio Premium that features two up-firing speakers. You can enjoy up to 15 hours of productivity and there's of course the LTE-A Wireless WAN feature and Wi-Fi 6 to provide fast connection speeds.
ThinkPad X390
Following the list is the ThinkPad X390, where it comes with up to i7 10th Gen Intel Core processor and weighs 1.3kg. Offering a FHD display, it also comes with Dolby Audio Premium and dual far-field microphones that enhances conferencing audio.
So that was the ThinkPad lineup that they've revealed but that's not all. Lenovo has also reveal their new IdeaPad S340 and S540 ultra-slim laptops.
IdeaPad S340
The IdeaPad S340 is designed to fit conveniently in your bag, where it comes with three color options. Coming with Dolby Audio, front-facing microphones and quieter fan thermals, it can last up to 8 hours of battery life.
IdeaPad S540
The Lenovo IdeaPad S540 comes with an optional QHD display that's coupled with Dolby Audio. Coming with Cortana and Alexa services, it is powered by up to a 10th Gen Intel Core i7 or AMD Ryzen 7 processors. It also comes with motion-sensing IR camera for smarter interaction and hands-free user login with biometric authentication.
Pokdepinion: Though they've revealed their latest offerings, it'd be interesting to see how they price them officially here in Malaysia. I mean, being a part of Project Athena means big and to be on the list, they don't come cheap due to the high standards.