We met Noctua at Computex 2017 And what they had on display was jaw-dropping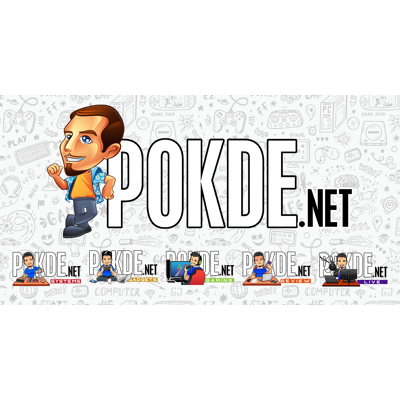 We conducted plenty of reviews on Noctua products here at Pokde.net and the results have never fall short of excitement. Noctua is one brand that has proven to us that air cooling definitely has its own forte in fighting against liquid cooling on desktop CPUs. Hence, of course, we could not have missed out on Noctua's booth during our visit to Computex 2017 in Taipei, Taiwan.
Now, they had a slew of products combining their existing proprietary technology along with new findings. Here's a list of what was showcased, if you are a fan (pun intended) of Noctua, you would know which one is new and which one is not.
Next generation A-Series fans (140, 120, 80, 70, 60, 50mm)
New 5V fans
AEC-Q100 compliant 24V industrialPPC fans
140 and 120mm redux fans with NA-AVP1 support
chromax fans and cables
chromax design heatsink covers
Next-generation 140mm and 120mm single tower heatsinks
TR4/SP3 heatsinks
L-type 120mm low profile cooler
NH-L9a for AM4
LGA2066 ready!
This post is dedicated to Noctua's enthusiasts because if you are one of them, then you would definitely want to check this out. I am only going to highlight the one product that is worth getting all the limelight – Noctua's Next generation 120mm A-series Sterrox LCP fans. You would be surprised what something as simple as a desktop fan could revolutionize.
This has been Noctua's most intricate fan development project EVER! It was initiated back in 2012 and it has been 4.5 years since the inception of the idea. The fans' project volume exceeds those of Noctua's NF-F12 and NF-S12A – COMBINED! This project has taken countless hours of CFD simulations, testing and optimisations. Noctua even invested in numerous R&D tools such as laser Doppler vibrometer, acoustic imaging and applied new testing protocols in achieving the most remarkable results. For this project alone, there were more than 200 CNC milled prototypes created.
The result? Noctua's A-series fans. The most important highlight of this fan is its record-tight 0.5mm tip clearance, which means, between the blade and the encasing, there is only 0.5mm gap. Sounds too basic? If you're running your computer endlessly, the centrifugal force of the fan's blade, combined with the heat from the heatsink and machine's environment, the fan's blades are bound to be expanded beyond their original sizes. So, if you have 0.5mm clearance, you might end up someday with a static immobilized fan which would burn your CPU through sky temperatures. Well, at least these are the challenges that were put ahead of Noctua for stepping into this territory.
Noctua finally resorted to Novel Sterrox Liquid Crystal Polymer (LCP) material that allowed them to overcome the challenges. LCPs are well known in high-end medical and military applications such as bulletproof vests, combat helmets, and other body armor due to their excellent strength-to-weight ratio. When in order, LCP's rod-like molecular alignment in the melt phase solidifies into a highly oriented, rigid chain structure. This results in extremely tensile strength, exceptionally low thermal expansion coefficient, high-environmental inertia, minimal shrinkage and long-term creep. It's elasticity and dampening properties are ideal for reducing resonance and vibration phenomena.
Pokdepinion: I saw it live at the demo booth, the airflow of this thing is just AMAZING! We are now waiting for Noctua to send this piece of marvelous device to us so we can run our very own tests and prove it to you guys with facts and figures.