MSI X570 Motherboads Unveiled – Covering Enthusiasts, Gamers and Creators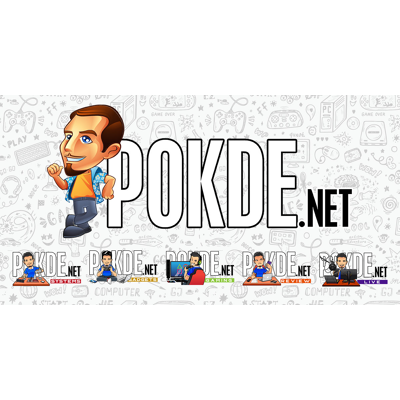 The buzz on the AMD Ryzen 3 series gets noisier as MSI launched their AMD AM4 motherboards with X570 chipsets today in Bangkok, Thailand. MSI is covering the entire community delivering unprecedented performance to enthusiasts, gamers and even creators. Integrating the Frozr Heatsink design, Lightning Gen4 solutions, Core Boost with IR Digital VRMs on a Server-grade PCB, MSI is not budging from delivering nothing but the best to the masses.
MEG X570 GODLIKE
As usual, leading the pack is MSI's MEG X570 GODLIKE that dominates gaming motherboards among their series delivering top-notch specifications catered not only to hardcore gamers but also enthusiast overclockers. Some of the exclusive GODLIKE features include Dynamic Dashboard with OLED display, Killer network solutions including Killer xTrend which is the latest Killer's Wi-Fi 6 technology. The built-in Xtreme Audio DAC also delivers immersive audio experiences. The MEX X570 GODLIKE undoubtedly introduces the Frozr Heatsink Design, Extended Heat-pipe and double-sided M.2 Shield Frozr for the best thermal solutions which has always been MSI's primary focus.
The Mystic Light Infinity II brings about new RGB lighting effects with infinity mirror reflection effects. Also included with the MEG X570 GODLIKE is a M.2 XPANDER-X Gen4 card that expands M.2 Gen4 SSDs and 10G Super LAN card for super fast network transfer speeds.
MEG X570 ACE
Following the line-up is MSI X570 ACE for the gold lovers as it features a golden luxurious scheme with Mystic Light Infinity mirror reflections like the GODLIKE has. It features dual-LAN including 2.5G and Wi-Fi 6 for the ultimate connectivity solution. The MEG X570 ACE also includes Extended Heat-pipe design, connecting between the heatsinks, providing larger surface for heat dissipation. In the audio department, the Audio Boost HD delivers high fidelity audio with ESS audio DAC. The MEG X570 ACE is the motherboard hardcore gamers need without thinking much of what is sufficient.
MPG X570 GAMING PRO CARBON Wi-Fi
Now this motherboard is really beautiful. Why would it not be? It was inspired by supercars concept, something that MSI has been a huge fan of for years now. The MPG X570 GAMING PRO CARBON Wi-Fi (that really is its full name) is a high performance motherboard with intense speed look. Also features MSI Mystic Light for your preferred lighting color preferences, it gives you the option of million of colors with 29 LED effects. It also hones the latest Lightning Gen4, Frozr Heatsink Design and M.2 Shield Frozr so you're not settling for anything less. Wi-Fi 6 AX technology is present too, and the pre-installed I/O shield makes this motherboard hard to resist.
MPG X570 GAMING EDGE WI-FI
Following the pack, is the MPG X570 Gaming Edge Wi-Fi motherboard that has an upgraded larger extended heatsink design for improved cooling. It also has an embedded I/O Shield for easy installation. If Wi-Fi 6 is not something that you are looking for, this board makes a perfect choice as it has an onboard Intel Wireless AC network option delivering up to 1.73Gbps high-speed network capabilities.
MPG X570 Gaming Plus
If building a gaming PC purely for gaming is your cup of coffee, the MPG X570 Gaming Plus makes a great choice. It provides an uncomplicated and essential platform for AMD Ryzen 3 builds. That doesn't mean this is any inferior than its siblings as MSI has included the Frozr Heatsink, Extended Heatsink and M.2 Shield Frozr for the best thermal solutions.
Now, we are just scratching the surface here. The real performance of these boards would be known when we really put them to test. Which board would you like us to test out? Do let us know and we will have some playtime with it.
Pokdepinion: MSI has really stepped up their game hard this time around. Really looking forward to how these beasts will perform in real world!