Nokia announces the Nokia 8.1 — Snapdragon 710, ZEISS Optics and Bothie for less than RM2000?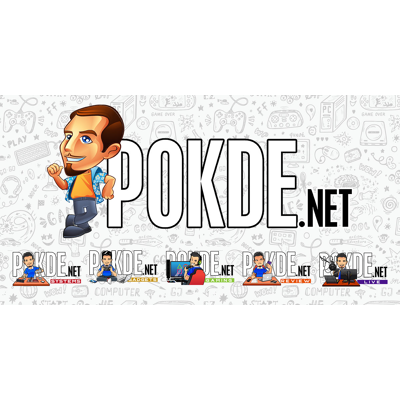 The Nokia 8.1 is finally official, and it Nokia's latest value flagship. Coming in at a price of 399 euros (~RM1885), it is pretty affordable, but is it a flagship? Maybe not. It does come with all the features you would expect from a Nokia flagship though. Such as Bothie.
Remember Bothie? It debuted with the Nokia 8, where you can make use of the rear camera and front camera simultaneously in video calls. I can't imagine that it took off, but it is back. This time, you will be taking advantage of the industry-leading 12MP sensor behind ZEISS Optics, which is coupled with a 13MP sensor, and the 20MP selfie camera. The 20MP front facing camera features a 4-in-1 supersampling technology too to improve performance in low light. And oh, there is OIS in the primary 12MP rear camera.
The display is also pretty interesting, with Nokia putting in their all into the 6.18″ FHD+ PureDisplay which comes with HDR10 support. There is also a pretty cool 96% color gamut coverage — they didn't mention which gamut though — and a 1:1500 contrast ratio. The only thing marring the PureDisplay, a notch. It totally takes away from the purity of it all.
Now I did mention that it comes with all the features you would expect from a Nokia flagship. But it doesn't come with the hardware of a flagship. It is only powered by a Snapdragon 710, 4GB of RAM and 64GB of storage. That's pretty mid-range hardware there. Making matters worse is that the storage is of the eMMC 5.1 variety. Even budget mid-range devices have UFS 2.1 nowadays! The battery is decent at 3500 mAh, and it comes with 18W fast charging. It runs Android 9 Pie out of the box too, so you can squeeze more battery life out of the Nokia 8.1 with the optimizations brought about by the latest Android version.
All of that is put into a chassis with a glass back and a dual-tone anodized metal frame, which will be finished in Blue/Silver, Steel/Copper and Iron/Steel. Nokia goes on to detail how precise their machining work is to deliver a seamless experience, but it is, in all reality, just a premium mid-range, rather than a value flagship. It hits European retail channels mid-December, but when or whether it ever will arrive in Malaysia is still unknown.
Do you think Nokia is right in calling this a value flagship? Or do you agree with us, with this being a premium mid-range device rather than a flagship?
Pokdepinion: Well, all the leaks were true!