Review
PS Plus July 2017 Free Games Lineup; There Seems to be a Theme of Sorts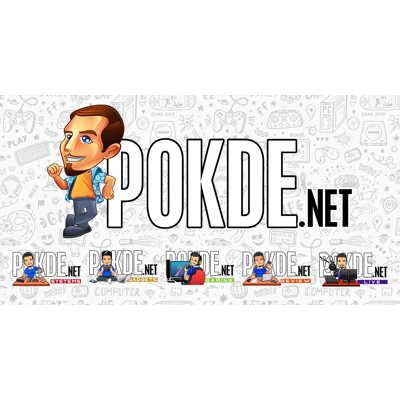 The official free games lineup for PS Plus July 2017 is finally here. There's an apparent theme to the lineup's highlights as of late.
Are you a PlayStation-kind of person? Are you starting to run out of games to play? Don't want to spend so much money to get a number of games? Well, if you're a PS Plus subscriber, that is possible. Every month, PS Plus subscribers get a number of free games for multiple PlayStation platforms. Here's the official free games lineup for PS Plus July 2017, for both the US and EU region!
PS Plus July 2017 Free Games Lineup
ARVE Error: need id and provider

What a way to kick-off the summer with a list of free games. We have a bunch of great gaming stuff to talk about, so let's get started. First off, the free PlayStation Plus games for July are Until Dawn and Game of Thrones.
Until Dawn is a PlayStation exclusive survival horror adventure where eight friends are trapped together on a remote mountain retreat, and they aren't alone. You can play as each of the eight characters and experience fear like never before, where every decision you make could mean the difference between life and death!
Next up, we have Telltale's Game of Thrones series. It follows the family of House Forrester as they survive (Or do they?) the War of the Five Kings. As usual, you'll have the standard Telltale Games narrative style where every choice you make could lead you to different outcomes, either to your liking or not. Winter is Coming, and this is a great way to beat the summer heat.
Full Lineup
Until Dawn, PS4
Game of Thrones, PS4
Tokyo Jungle, PS3
Darkstalkers Resurrection, PS3
Element4l, PS Vita
Don't Die, Mr. Robot, PS Vita (Cross Buy on PS4)
Additionally, from July 4 through October 24 all PlayStation Plus members can get "That's You" in celebration of PlayLink's launch . That's You sets you off on a journey of discovery with up to five of your friends and family, where you can find out what you really think about each other.
Joining the fun is easy: all you need is your smartphone or tablet and the free companion app. Snap a selfie and enjoy tons of funny questions, texting games, and drawing challenges.
Finally, Orcs Must Die Unchained is launching in closed beta on July 18th. As a PS Plus subscriber, not only will you get access to the beta, but you'll get an exclusive Orcs Must Die Unchained Plus Pack as part of your membership. The $20 pack is only available until August 15, so get it while you can.
Pokdepinion: There seems to be a theme here with the PS Plus games as of late. We've been getting a number of Telltale Games recently, not that it's a bad thing. I'm still wondering why they decided to focus more on this kind of game. If you haven't played Telltale's Game of Thrones and you enjoy the TV series or the book, it's definitely worth playing through.