Review
Official Free Games Lineup for US & EU PS Plus June 2017; From Accidental Leak to Official Confirmation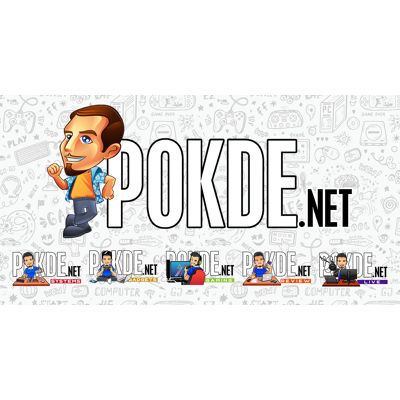 From an accidental leak on Twitter, the official free games lineup for PS Plus June 2017 (US and EU region) has been revealed!
Every month, PlayStation gamers always have something to look forward to. A whole lineup of free games for PS Plus members that sometimes can be either a hit or miss thing.
Sure, you have to be a PS Plus member to obtain the free games but even if you're not, it could give you a reason to subscribe to it. Here's what is in store for PS Plus June 2017.
Official Free Games Lineup for US & EU PS Plus June 2017
ARVE Error: need id and provider

What was initially leaked out on the PlayStation Turkey Twitter account, the free games lineup for PS Plus June 2017 has been made official via their respective videos. We have Life is Strange and Killing Floor 2 being the main highlight for the month of June.
First up, we have the complete season of Life is Strange. If you're a fan of the Telltale Games, this one is very similar. It follows the story of Max Caulfield, who finds herself suddenly having the ability to manipulate time. Something really bad is lurking not only at her school, but also the town. It's up to you to choose what path she goes through, and what fate awaits Arcadia Bay.
Next, we have Killing Floor 2, which was released last fall. It is a 1st-person shooter and a sequel to 2009's Killing Floor. Here's an overview via its Steam listing:
In KILLING FLOOR 2, players descend into continental Europe where the outbreak caused by Horzine Biotech's failed experiment has quickly spread and gained unstoppable momentum, essentially paralyzing the European Union— Just one month after the events in the original KILLING FLOOR, the specimen clones are everywhere and civilization is in disarray; communications have failed, governments have collapsed, and military forces have been systematically eradicated. The people of Europe know survival and self-preservation too well and lucky survivors have gone into hiding.

Not all have given up hope though… A group of civilians and mercenaries have banded together to combat the outbreak and established privately funded operation bases across Europe. Upon tracking specimen clone outbreaks, players will descend into zed-laden hot zones and exterminate them.
The game notably boasts 6-player co-op and a 12 player versus survival mode.
It's not really surprising to see Life is Strange available for PS Plus members, especially when we found out not too long ago that a sequel for the game is coming. This should get the hype going and get people excited. If you haven't played it yet, I recommend that you do so because the story is kind of a roller-coaster ride that will keep you hooked.
For the full list of games coming to PS Plus June 2017 for EU and US regions, check it out just below here:
Full Lineup for PS Plus June 2017
Life is Strange (PS4)
Killing Floor 2 (PS4)
Neon Chrome (PS4 & PS Vita)
Spy Chameleon (PS4 & PS Vita)
Abyss Odyssey (PS3)
WRC 5 (PS3)
Pokdepinion: Well, at least the US and EU crowd will be getting a decent lineup for PS Plus June 2017. The upsetting part here is that the Asia region got Life is Strange in April 2017. Not sure why it took them so long but better late than never I suppose. If you're a PS Plus member already, now you have more games to sink your teeth in.