Quick Look At The Sony a7S III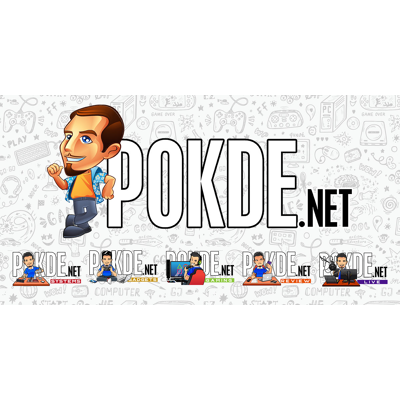 Recently, we were invited to try out the Sony a7S III mirrorless camera, and we had quite a blast with it. If you're wondering what's new in the camera and how it performs, here's a quick look at the camera itself.
Quick Look At The Sony a7S III
The Sony a7S III is designed to spearhead the Sony series' of video mirrorless cameras. It has a new 12MP sensor, 4K 120FPS slow-mo video recording, improved optical steady shot with active mode, 4:2:2 10-bit video recording, support for MPEG-H HEV / H.265, dual memory card slots for CF Express Type-A and SDXC UHS-II, and more.
It is actually bigger and thicker than the standard Sony a7 III mirrorless camera. This added bulk also helps with the camera as it results in the Sony a7S III having better thermals and grip, making it the more comfortable camera to use. Speaking of improvements, there's also a new, streamlined menu system that's brightly colour coded, so you won't get the old menu system from the original Sony Alpha cameras. The horizontal system also offer give a better understanding on where the user is compared to the vertical system.
We also finally get a flip out LCD display, similar in style to the Sony ZV-1 compact camera that was recently launched. Compared to the vertical flip up display, this one offers significantly better viewing angles. We also saw usage of the new CF Express Type-A card, which offers faster read and write speed compared to SDXC cards. While you can use either types of memory cards, you can only use one at a time, so no dual storage here. That being said, there's still dual card slot available so you're not missing anything.
As it is an experiential demo session, we did take a few photos with it. Paired with the Sony FE 24-70 G Master lens, we used the camera in Auto mode to simplify the process. So from this point onwards, just keep in mind that photos taken with the Sony a7S III will be on the left whereas on the right is taken by the Sony a7 III.
You can tell that the left photo preserves the dynamic range quite well, the shadows are more detailed, and colours are generally more vibrant.
Again, we see a good preservation of the dynamic range here. Photos from both cameras show the sky and cloud being distinguished quite clearly.
For this particular one, we tested the Eye AF. The confirmation of focus lock was indeed very quick, and I personally felt that there was no delay in between. In other words, it doesn't feel like both cameras need time to hunt for the eyes.
Unfortunately, we could not do much with video recording during our session due to time constraints. With the short time I spent with the Sony a7S III, the streamlined menu and optimizations make it a very pleasant camera to use. We're not too daring to say that it's a great camera just yet as we would definitely need more experience with it. We will reach out to them and see if we can do a proper review on this. Until then, stay tuned for our in-depth review of the camera.
Pokdepinion: I do wonder if they will bring that new menu to all existing, supported Alpha cameras via a firmware update. It would make life easier, at least for me.