QNAP officially launched the latest QTS 4.3 – world's most advanced NAS operating system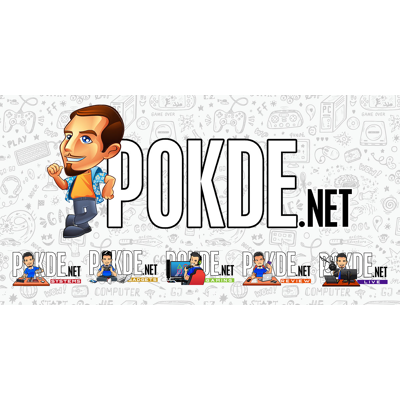 QNAP Malaysia today officially announced the release of latest NAS operating system, QTS 4.3. The QNAP's latest NAS operating system brings intelligent revolution of features and improved apps, as part of continuous effort to provide the best user experience. Design for businesses, multimedia and productivity, the latest iteration of QTS 4.3 offer seamlessly data management experience with centralized control to increase better performance.
Sales Manager of QNAP Malaysia, Alvin Ting said:
"The new NAS operating system provides not only a change in appearance, but also the latest applications such as Qcontactz, QmailAgent, Qfiling, QVPN, Hybrid Backup, and enhanced performance and features of an existing application."
The most advanced QTS 4.3 for NAS at a glance
Business made easy with maximized efficiency, performance and round-the-clock services – In business IT infrastructure, reliability, security and high performance are inevitable qualities. Applications and business features such as intelligent Qtier 2.0 boasts automatic learning and customized scheduling, maximizing efficiency and performance. It analyzes CPU performance and system peak hours to predict the best time for processing auto tiering and optimum transfer speeds. Additionally, users can also manually set auto tiering to be processed during off-peak hours to provide adequate system resources for running applications. This maximizes your system runtime at it's best.
Coupling the Network & Virtual Switch, this enables users to connect computers and devices to both local and remote networks with higher scalability as it centralizes creating, configuring and managing network connections.
Entertainment with multi-zone control
Improved UI and apps for video, music and photo enjoyment, QTS 4.3 redefines NAS as a total home multimedia centre for an immersive entertainment experience. Users can stream media and control every device connected to the NAS using the multi-zone control. Digital home entertainment is now upgraded to personal broadcasting station.
Productivity enhancement with smart technologies
The new QTS 4.3 is driven by intelligent technologies that automate routine tasks and boost system efficiency. The powerful features and latest apps provide users the necessary support to maximize productivity and enhanced performance.
In the event we also showed the latest high performance TVS-473 NAS storage. With an AMD Embedded R-Series quad-core APU, up to 64GB RAM, AES-NI hardware encryption engine, two M.2 SATA SSD slots, SSD cache, USB 3.1 (10Gbps) and 10GbE network connectivity.
At the back stage we also get a quick hands on of the rest of QNAP's NAS devices and discussing about the QTS 4.3 technologies and features.