Sony Unleashes the PlayStation Ultimate Holiday Pack in Time for the Holiday Season!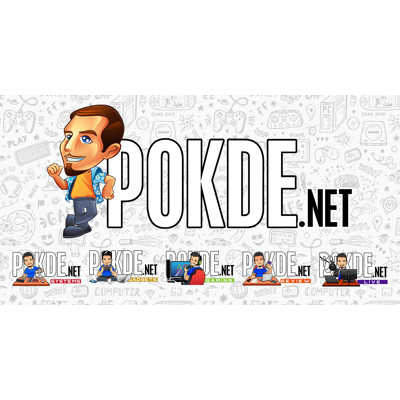 Hunting for a PlayStation 4 console? Why not get the Ultimate Holiday Pack?
The holiday season is upon us! While some of us may be busy decorating the house, preparing some sort of holiday gathering, and what not, there will be some of us who just wants to kick back, relax, and game on. Well, we don't actually need the holiday season as an excuse to do that but it's still a good time nonetheless.
If you're already looking around for a PlayStation 4 console for purchase, Sony Interactive Entertainment has recently released a special holiday bundle pack that might just pique your interest.
The PlayStation Ultimate Holiday Pack
To get the fun rolling in the spirit of the holiday season, Sony Interactive Entertainment released the PlayStation Ultimate Holiday Pack, which includes the following awesome gaming goodies:
PlayStation 4 500GB
3 months PlayStation Plus membership
1-Year extended warranty
DRAGON QUEST BUILDERS
Little Big Planet 3
The PlayStation Ultimate Holiday Pack will be retailing for RM1,499. Keep in mind that the PlayStation 4 500GB console is retailing for RM1,349 by itself so getting an extended warranty, some free games, and 3 months PS Plus membership is an awesome bonus, especially since the PS Plus membership entitles you to more free games every month, along with some exclusive discounts on games and add-ons.
Of course, if you're not too sure what each individual item actually is, let's take a look at them one at a time:
PlayStation 4 500GB
The new slimmer and lighter PS4 (CUH-2000 series) computer entertainment system with a 500GB HDD, which retails at RM1,349 as a standalone unit.
Supports HDR (High-Dynamic Range) imaging technology
28% more energy efficient*
16% lighter*
3 Months PlayStation Plus Membership
PlayStation Plus (PS Plus) is a subscription service that gives you perks including online multiplayer gaming on the PlayStation 4, free games each month and discounts on games.
1-Year Extended Warranty
You are entitled to enjoy 1-year extended warranty service for your PS4 including original accessories supplied with PS4 for free. The coverage of this service is same as Terms and Conditions for Regional Warranty. Please visit http://asia.playstation.com/extended_warranty/ for full text and details of our authorized Service Centres.
PlayStation 4 Game: DRAGON QUEST BUILDERS
Dragon Quest Builders is set in a vast world which is made entirely of blocks where players are tasked to revive the world after it was destroyed by the evil Dragonlord. Players can create new things out of blocks, where a magnificent adventure will begin to bring the lost world to its original form. Let's enjoy endless creative possibilities in this new genre of DRAGON QUEST!
PlayStation 4 Game: LITTLE BIG PLANET 3
In Little Big Planet 3, Sackboy is transported to a new planet called Bunkum, a creative paradise where abundant ideas drift through the sky. Unwittingly, Sackboy helps release three mythical creatures called the Titans who aim to ruin Bunkum and transform the world's most unskilled Creator, Newton, into a terrible monster. To restore balance to the land, Sackboy is going to need help in the form of Bunkum's ancient heroes: Toggle, OddSock and Swoop.
Little Big Planet 3's all-new playable heroes will completely change the way you play:
Bound over walls as the quick and agile Oddsock!
Glide through the skies as the majestic Swoop!
Switch the size of Toggle to play as a large, heavy strongman or a small, light speedster!
Pokdepinion: If you're already looking to buy a PS4, especially for Final Fantasy XV, you might as well get this pack. However, if you want to play games in 4K resolution, you might as well just get the PS4 Pro.