Upcoming Games to Look Out for in August 2017; Prepare Yer Wallets!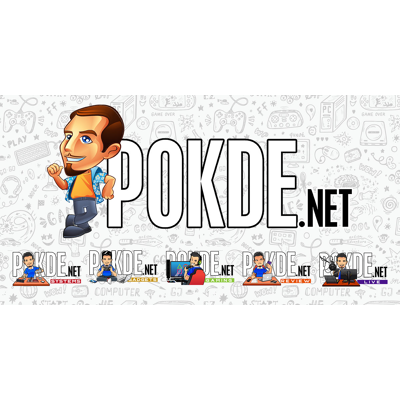 We're two-thirds into 2017 and gaming has continued to be a strong force in Malaysia and virtually everywhere else in the world. August is expected to be a solid month as there are a number of major titles expected to be released. Are you planning out your game purchases already? Let us help you with our picks of the upcoming games to look out for in August 2017.
Uncharted: The Lost Legacy
Taking place several months after the events of Uncharted 4: A Thief's End, Uncharted: The Lost Legacy focuses on a team-up of convenience between Chloe Frazer, who's basically a more self-centric Nathan Drake, and Nadine Ross, the opportunistic ex-leader of Shoreline, the private military corporation introduced in Uncharted 4: A Thief's End.
They join forces to track down the Tusk of Ganesha, a fictional artifact from Indian history that dates back to the Hoysala Empire. Of course, it's never as simple as grabbing the artifact and leaving as they are racing against the antagonist, an Indian warlord named Asav, who's also en route to pick up the Tusk of Ganesha.  The tusk is said to be capable of putting a stop to the civil war Asav is currently fighting in.
Fun fact, Chloe is apparently half Indian in this game. Considering the fact that the Uncharted series has never mentioned her heritage, it appears that the character has been retconned to fit the plot of Uncharted: The Lost Legacy, especially with her vast knowledge of Hindu mythology.
Uncharted: The Lost Legacy is coming exclusively to the PlayStation 4 on August 22nd 2017.
Life is Strange: Before the Storm
The new installment of Square Enix's infamous narrative-heavy episodic game Life is Strange is coming but it's not a sequel. It's a prequel set 3 years before the events of the first game, and players take control of Chloe Price instead of Max Caulfield.
Chloe forms an unlikely friendship with Rachel Amber, a beautiful and popular girl destined for success. When Rachel learns a secret about her family that threatens to destroy her world, it is her newfound friendship with Chloe that gives her the strength to carry on. No longer alone, the girls must confront each other's demons and together, find a way to overcome them.
Fun fact and a slight spoiler alert, there has been a lot of mystery surrounding Rachel Amber from the first game and while players have seen her in it, it is only in flashbacks. There has been no direct interactions with Rachel Amber, and this game will serve as an explanation as to what happened to Chloe after she left Arcadia Bay for Seattle.
Life is Strange: Before the Storm will be coming to the PlayStation 4, Xbox One, and Windows PC on August 31st 2017.
Mario + Rabbids: Kingdom Battle
The unlikely crossover game that people never expected but are excited for anyways, Mario + Rabbids: Kingdom Battle is a turn-based tactical role-playing game featuring Nintendo's Mario and Ubisoft's Raving Rabbids franchise.
While traveling to Princess Peach's castle, Mario discovers a giant vortex floating above him. Soon after this discovery, Rabbids begin flying out of it. To restore the Mushroom Kingdom, which has been destroyed by the mischievous Rabbids, Mario teams up with Luigi, Princess Peach, Yoshi, and four heroic Rabbids that are dressed up as Mario and his friends to defeat their enemies while armed with various weapons.
Fun fact, rumours surfaced on Nintendo Life that a Mario and Rabbids crossover game was in development for the Nintendo Switch but thought it was just fake news flying around the internet. The official title of the game was leaked on May of this year, which led to people taking the information more seriously. Finally, it was unveiled at Nintendo's Treehouse presentation at E3 2017.
Mario + Rabbids: Kingdom Battle will be coming exclusively to the Nintendo Switch on August 29th 2017.
Lawbreakers
What is often described as Overwatch on a sugar overload, Lawbreakers is a shooter-based multiplayer online battle arena (MOBA) game featuring 9 distinct roles represented by 18 playable characters. Two teams of 5 players must work together to complete the objective of the match, with one side playing as "Law" and the other side playing as the "Breakers."
Though teams may not play as characters from the opposite side, the chosen Roles have the same equipment and play-style regardless of team. The game will have 4 different modes; Overcharge, a capture the flag-style mode, Uplink, which revolves around capturing and defending a satellite dish, Turf War, which is essentially capture or defend the control point, and Blitzball, which is the shooter's version of football.
Initially, Lawbreakers was known as BlueStreak, and it was supposed to be a free-to-play game. It was then changed to a pay-to-play format, with the game costing USD$29.99 (RM128.42) and USD$39.99 (RM171.24) for the standard and deluxe edition respectively.
Lawbreakers will be coming to the PlayStation 4 and Windows PC on August 8th 2017.
Warriors: All-Stars
The spin-off game of Dynasty Warriors, Warriors: All-Stars feature characters from 13 different videogame series owned by Koei Tecmo. In a foreign world, a kingdom is reliant on a magical spring to sustain themselves. When the king has passed away, the rest of the royal family must find a way to restore the spring's power.
In order to do that, they summon otherworld heroes using the last of the spring's magic but something bad happens during the summoning. All the heroes are scattered throughout the land and each of the remaining royal family members proceed to recruit the summoned heroes to their cause in order to restore the fountain and claim the throne for themselves.
Fun fact, Warriors: All-Stars was initially penned to be a new entry to the Warriors Orochi series, another spin-off game featuring games from multiple games owned by Koei Tecmo. However, the developers felt the need to make something different. Thus, they opted for a game with lesser characters so they can focus on a more enthralling storyline that will link each character together.
Warriors: All-Stars will be coming to the PlayStation 4 and Windows PC on August 29th 2017.
Pokdepinion: August 2017 is shaping up to be a solid month for new games for a variety of gamers that will surely keep our gaming machines away from collecting dust. Join us again next month as we unveil our next lineup of new games to look out for.