ROG Strix Fusion 300 and Fusion 500 — virtual 7.1 channel audio for immersive gaming!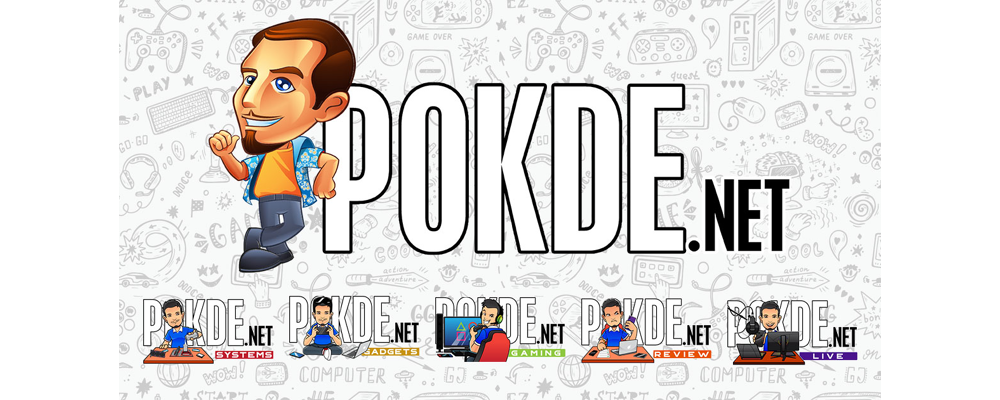 Good gaming audio from ROG doesn't come cheap. Prepare a kidney or two before you fall in love with these…
ROG Strix Fusion headsets arrive in Malaysia
ROG has just announced their latest gaming headphones, the ROG Strix Fusion 300 and Strix Fusion 500. Both headphones feature virtual 7.1-channel audio, which means they rely on software magic to simulate more audio channels. So what's the difference between the two? Let's take a closer look.
ROG Strix Fusion 300
The ROG Strix Fusion 300 packs premium 50mm ASUS Essence drivers in an airtight chamber for punchy bass. Metal covers deliver better sound while amping up the aesthetics. ASUS claims that the Strix Fusion is capable of an all-rounded audio performance, making it good for any kind of audio.
The ROG Strix Fusion 300 has the ROG Hybrid ear cushion that allows for better comfort over long gaming sessions. The ear cushions combine protein leather and fabric mesh for maximum comfort without sacrificing sound quality.
While ROG is a PC brand, they did not leave out the console and mobile gamers. The Strix Fusion 300 features both USB 2.0 and 3.5mm audio connector. The built-in 7.1 channel virtual surround sound is activated in just one click, enabling immersive audio, anywhere and anytime.
The ROG Strix Fusion 300 is available now, priced at RM719.
ROG Strix Fusion 500
The upgraded variant of the ROG Strix Fusion 300, the ROG Strix Fusion 500 differentiates itself with high-fidelity ESS Sabre 9018 DAC and the ESS Sabre 9601K amplifier for 24-bit/96 kHz audio processing and detailed, powerful audio. These is the same amplifier chip found in the Gold PokdeWard-worthy ROG Centurion, so we are pretty sure these would be pretty amazing too.
Another difference is the addition of Aura Sync RGB for RGB effect synchronization. But instead of just being limited to syncing to the rest of your ROG hardware, the ROG Strix Fusion 500 takes it to the next level. Aura Headset lets you sync headset-to-headset, allowing you and your gaming mates to flash the same colors.
The ROG Strix Fusion 500 features virtual 7.1-channel surround too, but it one ups the Strix Fusion 300 with a custom algorithm developed with Bongiovi Acoustics. This partnership allows for pinpoint accuracy, allowing you to locate your enemies with their footsteps which are even more distinct and directional.
ROG Hybrid ear cushions are also found here for optimal comfort and sound isolation. If you are interested in the ROG Strix Fusion 500, you will have to wait until April. Prices are currently TBA, but we will be sure to update you when it is officially available here in Malaysia.
Specifications
ROG Strix Fusion 300
ROG Strix Fusion 500
Connector
USB 2.0 for PC/Mac
3.5mm for consoles, smart devices
Drivers
50mm ASUS Essence drivers, neodymium magnets
Frequency response
20 Hz – 20 kHz
Microphone
Analog
Uni-directional
50~10000 Hz
-39 ± 3 dB
Flip-up mute
Retractable
Digital
Uni-directional,
50~10000 Hz,
-39 ± 3 dB
Flip-up mute
Retractable
Lighting
Static/Breathing/Off
Aura Sync
Cable
2m, braided
Weight
360g
Price
RM719
TBA
Pokdepinion: I wonder how much will the ROG Strix Fusion 500 cost, with the ROG Strix Fusion 300 priced at RM719…