Samsung removes mention of UFS 2.1 storage from Galaxy S8 and S8+ specifications; Samsung's latest Galaxy comes with UFS 2.0 and UFS 2.1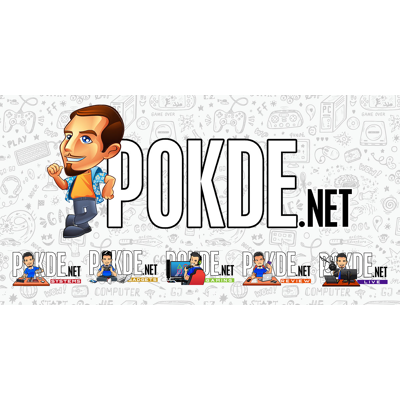 It has been brought to our attention that after the Huawei P10 scandal where the Chinese smartphone manufacturer were caught red-handed shipping out their latest flagship with a mix of eMMC 5.1, UFS 2.0 and UFS 2.1 storage, it seems that Samsung also uses either UFS 2.0 or UFS 2.1 in their Galaxy S8 and Galaxy S8+.
Samsung has previously included UFS 2.1 in the Samsung Galaxy S8 and S8+'s specifications, but has quietly removed it. They do have a disclaimer that the specifications are subject to change without notice, but it would have been better if they never listed UFS 2.1 in the specifications, just to remove it later. Samsung kept LPDDR4 in the specifications, which is an assurance that we won't see slower RAM put into the mix.
If you have gotten a Galaxy S8/S8+ with UFS 2.0 storage, there will be a difference of around 100-200MBps in benchmarks, but most users will not be able to differentiate the devices simply by using them. This is not be the massive 3x difference between eMMC 5.1 and UFS 2.1 speeds (around 200-300MBps for eMMC 5.1 vs 700-800MBps for UFS 2.1) that Huawei claims to not significantly affect your user experience.
It has been proposed by XDA Senior Member Ich920619x that Samsung used a mixture of UFS 2.0 and UFS 2.1 storage in the Snapdragon variants of the Galaxy S8, with the majority of the Galaxy S8 and Galaxy S8+ packing the Exynos 8895 as well as the Snapdragon S8+ with the Snapdragon 835 will come with UFS 2.1 inside. All you need to do is to run Androbench or a terminal, and run the command cat /proc/scsi/scsi
The data we have collected supports his findings, as we have a few Samsung Galaxy S8/S8+ owners in Malaysia who have provided valuable feedback and their devices boast UFS 2.1 storage. We now look towards Samsung for a formal response regarding this issue.
If you have a Galaxy S8 or S8+, do run Androbench or run the command to find out what kind of flash in your device and let us know the results. What do you think of the storage variation in these latest flagships?
Pokdepinion: It may have been not the best move by Samsung to list a certain specification and remove it later, but still the difference between UFS 2.0 and UFS 2.1 is much smaller than the gap between eMMC 5.1 and UFS 2.1. Here's hoping Samsung handles the issue in a classy manner.