What's Happening on PlayStation Network This Week?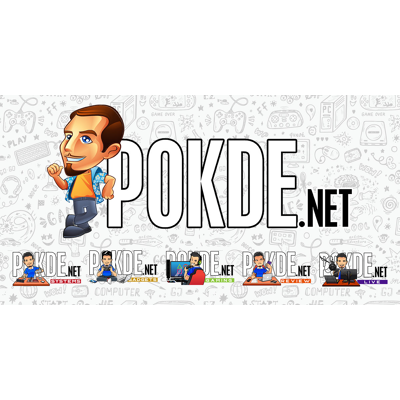 Best to check what's going on at the PlayStation Network every now and then.
If you're a PlayStation 4 or a PS VITA user, it's best to check out the PlayStation Network from time to time to see if there's anything new. This is especially true if you're a PS Plus user, in case some big game is available for free for a limited time only, like God of War III Remastered last month.
If you're not sure what's happening on the PlayStation Network this week, don't worry. We got you covered.
PlayStation Network Update
NieR:Automata
We're 2 days away from the release of a new entry in the NieR saga, NieR:Automata. It will be released on 23rd February 2017 but keep in mind, this is the Japanese version. The English version is expected to come out on March 7th 2017. The European version will be out slighly later, on March 10th 2017.
The story of "NieR:Automata" is set in a distant future. Extra-terrestrial invaders attack the Earth with ruthless weapons known as "machine lifeforms" and mankind takes refuge on the Moon. To reclaim the planet, android soldiers are created to combat against the deadly machines. Players will play as "2B", one of the androids in the newly formed squad "YoRHa", engage in the bitter battle against the machines, and unveil the long-forgotten truth of this world.
The Japanese version of NieR:Automata will be available at the PlayStation Store in the PlayStation Network for RM249.
Super Robot Wars V Pre-Order Bonus
The 25th anniversary of the infamous Super Robot Wars game series will finally see it have a new entry in the main Super Robot Wars games; Super Robot Wars V. It will still retain its crossover tactical RPG element, featuring mechs from notable anime series such as Mobile Suit Gundam, Fullmetal Panic, Evangelion, Mazinger, and a whole lot more.
Apparently, Super Robot Wars V will have a new storyline as well as a new set of original characters so if you've not played the other Super Robot Wars games, you'll have no trouble understanding the game's story. And just like Super Robot Wars OGs: The Moon Dwellers, this will have English localizations.
Pre-order bonus for "Super Robot Wars V" include: Present Scenario "Special Starter Pack", SRW V Custom Theme, Playable machine " Huckebein", " Grungust" & Present scenario "V Crystal".
Super Robot Wars V will be coming to the PlayStation 4 and PS VITA on 23rd February, and it will be priced at RM249 and RM219 for its respective platform. And yes, you can get it on the PlayStation Store on the PlayStation Network.
Tom Clancy's Ghost Recon Wildlands Open Beta
If you're a big fan of the Tom Clancy series, then this might be your kind of news. Ghost Recon Wildlands is having an open beta for all gamers since yesterday and it will be going on until 27th February 2017. Go and get the feel of being a member of the special operations unit known as The Ghosts while the open beta is still running.
If you pre-order the game (Digital Deluxe Edition or Digital Gold Edition priced at RM240 and RM350 respectively) between 15th February to 6th March 2017, you'll be eligible for a bonus mission known as "The Peruvian Connection". The mission will see you travel to the high mountains of Bolivia to break the deadly alliance between the Santa Blanca and Peruvian cartels.
10% Off Pre-Order Discount for Horizon Zero Dawn
Horizon Zero Dawn has been well-received among the people who got early access to the game, as well as those who have played the demos. If you still need a little push to pre-order the game, then how about this.
If you're a PS Plus subscriber and you pre-order Horizon Zero Dawn by 27th February 2017, you'll get a 10% discount. This goes for both the regular version as well as the Digital Deluxe Edition. That will be RM186.30 for the standard edition and RM218.70 for the Digital Deluxe edition.
Rockstar Games Sale: Up to 60% Off
If you have games made by Rockstar Games that you always wanted to get, this would be a good time. You can save up to 60% on Grand Theft Auto V, GTA Online, and a bunch of other Rockstar stuff.
PlayStation Music: SCANDAL
Umm, instant boner anyone?
Deal of the Month
Nothing much needed to say. Just head on over to the PlayStation Network to get the deal. Offer's gonna end soon.
Pokdepinion: And I thought the PlayStation team was a little on the quiet side recently. Especially with Nintendo Switch news blowing up, I thought this would be a great time to get your attention on other things as well. If you haven't done so yet, go and check out the PlayStation Network now if you need something new to do or play on PS4 or PS VITA.