With Samsung's QuickDrive You Can Now Wash Your Clothes Twice As Fast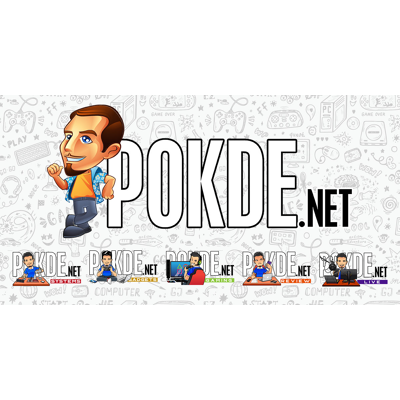 Laundry time has never been shorter
Don't you just hate the times when you have to do your laundry? I know I do. I know it's something that has to be done but for me the thing I hate most about doing my laundry is just the wait time. Not only does it take your precious time away but it can also cost you significantly high energy bills.
Well now Samsung have introduced their QuickDrive technology that should make frustratingly long laundry days a thing of the past. Samsung says that this potential industry game-changing technology will that redefine the meaning of quick laundry without
compromising washing performance. Samsung also claims that in the QuickDrive's Super Speed setting, a daily load of laundry completes in just 39 minutes!
Other than just shaving off some of your precious time spent during a single wash, QuickDrive also reduces energy usage by 20%. This washing technology by Samsung has been tested by Intertek, the world's largest testing and inspection organisation, which concluded that the level of cleaning performance and fabric care is at the same level as existing, high-quality washing machines.
Here's how Samsung's QuickDrive work. What makes it different compared to other conventional washing machines is that it uses Q-Drum technology which consists of a large main drum and a plate that rotates independently. Which means that clothes going through QuickDrive are moved from the top to bottom in the drum, while the plate in the back of the drum introduces a back and forth movement. This creates a dynamic and revolutionary action powered by double forces that quickly, gently, and thoroughly remove dirt to deliver a fast yet intense and complete washing cycle.
Also adding to the QuickDrive's effectiveness is that it utilises Samsung's EcoBubble technology which provides powerful cleaning by mixing air and water to generate fine detergent bubbles that penetrate fabrics faster.
QuickDrive also offers a bevy of smart and convenient features during the wash cycle, powered by its AI laundry assistant aptly named Q-rator. The assistant provides three key smart features to manage laundry more effectively and conveniently:
Laundry Planner: enables consumers to manage a laundry's finishing time, freeing consumers to control their schedule on their own terms.
Laundry Recipe: gives automatic recommendations for optimal wash cycles based on the information inputted by the user, thus eliminating the need for guessing which cycle works best.
HomeCare Wizard: monitors the washer by remote, proactively alerting users about potential problems and providing quick troubleshooting support.
There is another feature equipped together with Samsung's QuickDrive called the AddWash that gives users the ability to add items in at any time during the cycle. AddWash even allows users to add additional detergent or fabric softener afterwards.
Equipped with Samsung's Digital Inverter Technology, the new QuickDrive washing machines significantly reduces noise and energy consumption while providing exceptional durability towards washing performance and fabric care, anytime. The washing machines  additionally uses a Ceramic Heater+, a new type of anti-adhesion coating which ensures up to 55% less scale build-up than conventional ceramic heaters, thus helping the heater to maintain its performance for longer with more durability.
Samsung's new QuickDrive washing machines now available in Malaysia with the price at RM 3,999. For more information do kindly head over here.