Review
2023 MacBook Pro 16-inch Review: M2 Pro Powerhouse – Performance, Battery Life & Display Brilliance Revealed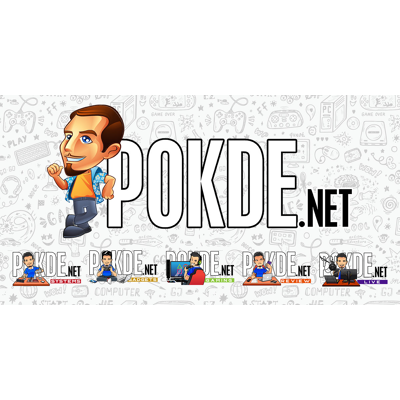 Overview
Apple brings the M2 Chip to their MacBooks Pro in 2 variants. We have one here that uses the M2 Pro chip. The previous generation M1 made a lot of buzz. Will the M2 generation have enough to uplift the experience? Let's find out!
1 year standard warranty
3 years with AppleCare Protection Plan
Base Model: RM10,799
Reviewed Model: RM14,799
Top Model: RM26,799
Positives
+ 16.2-inch Liquid Retina XDR is beautiful
+ Ample Type-C USB ports for external connectivity
+ Very comfortable keyboard to type on
+ Large and sensitive TrackPad lets you get rid of your mouse
+ Powerful six-speakers audio
+ Seriously impressive battery life
Negatives
- Lack of Type-A USB means I need to carry additional accessories
- Appearance definitely could use a refresh
- About time FaceID gets added for quicker access
- The notch spoils the beautiful display
2023 MacBook Pro 16-inch with M2 Pro Chip Review: Unleashing the Power of Apple's Top-tier Laptop
Choosing a laptop can be extremely trivial. You have one shot to pick a companion and there's just so much you can identify based on quick hands-on. You're juggling between portability, display size, performance, battery life, looks and of course, price. It's almost impossible to get ticks on all of them; you win in some parts; you lose in others. For me, I'm willing to sacrifice price if I can get the checks in all of the rest; which is still not realistic.
To give a rough idea, my current companion is the beautiful ROG Zephyrus Duo 15 (GX550) since 2020 that set me back at RM20-grands, delivers heart pumping performance in a compact size, has a 15.6" UHD display with an additional productivity panel but constantly gives me what I call "battery anxiety". So, price and battery life are still two items unchecked for it.
Enter MacBook Pro 2023, Apple's top range offering in portable high-performance machines in 14-inch and 16-inch sizes. Considering the available variants, the highest configuration can go as high as RM26,799 which would only be applicable to you if you actually need 38-core GPU processing power. Even then, I would suggest opting for a desktop machine instead.
Unboxing the 2023 MacBook Pro 16-inch
Apple is known to keep things simple and standardized across the board. The MacBook Pro has had the same packaging for ages now. The whole package comes with;
The MacBook Pro itself
140W power adapter
3-pin power connector
Type-C to MagSafe 3 cable
User guide.
MacBook Pro 2023 Specifications
CPU
Apple M2 Pro chip
12-core CPU:
– 8 x P-core (Avalanche) up to 3.7GHz
– 4 x E-core (Blizzard) up to 3.4GHz
16-core Neural Engine
GPU
Apple M2 Pro
19-core integrated GPU
RAM
16GB (up to 32GB) LPDDR5-6400
Storage
1TB (up to 8TB)
OS
MacOS Ventura (13.2.1)
Connectivity
– Wi-Fi 6E (802.11ax)
– Bluetooth 5.3
– 3 x USB Type-C with Thunderbolt
– 1 x HDMI 2.1
– 1 x SDXC Slot
Display
Liquid Retina XDR display
16.2-inch (diagonal) Liquid Retina XDR display; 3456×2234 native resolution at 254 pixels per inch
XDR (Extreme Dynamic Range)
Up to 1000 nits sustained (full-screen) brightness, 1600 nits peak brightness 1,000,000:1 contrast ratio
Color
1 billion colors, Wide color (P3), True Tone technology
Refresh rates
ProMotion technology for adaptive refresh rates up to 120Hz
Audio
– High-fidelity six-speaker sound system with force-cancelling woofers
– Wide stereo sound
– Support for spatial audio when playing music or video with Dolby Atmos on built-in speakers
– Spatial audio with dynamic head tracking when using AirPods (3rd generation), AirPods Pro, and AirPods Max
– Studio-quality three-mic array with high signal-to-noise ratio and directional beam forming
– 3.5mm headphone jack with advanced support for high-impedance headphones
– HDMI port supports multichannel audio output
Power
100Wh Li-Po battery
140W USB-C Power Adpter
USB-C to MagSafe 3 cable
Dimensions
16.8×355.7×248.1 mm (HxWxD)
Weight
2.15 kg
MacBook Pro 2023 Performance
This is the first time we're taking a MacBook Pro for a detailed review and most of our benchmark tools are either not compatible with MacOS, or they require Intel CPU instead of the Apple chip. So, I will provide the raw benchmark data here and explain each of them to give a perspective. I also did not install Rosetta or any Intel based framework to keep my data as consistent as it possibly can. The unique offering on this MacBook Pro lies in the Apple Silicon itself in its optimised behavior.
The MacBook Pro that I have at hands is running on Apple M2 Pro chip that is composed of 12-cores divided into eight P-cores (performance cores) and four E-cores (power-efficiency cores). The P-cores are capable of clocking up to 3.7GHz while the E-cores clock up to 3.4Ghz. The M2 Pro is manufactured in 5nm at TSMC. This is coupled to integrated 19-cores GPU and fast 16-cores neural engine. What does this give out?
For data consistency, I'm running MacOS Ventura v13.2.1 which is the latest version at the time of writing.
We start off with the SSD test. Since our usual CrystalDiskMark doesn't have a tool for MacOS, we're using BMP's Disk Speed Test to run the synthetic benchmark. The 2TB SSD is blazing fast at 6522MBps Write speed.
Moving onwards, we have out Geekbench 6.0 test that stresses the CPU's single core and multi-core. As we don't have comparison data even against the previous generation M1 based MacBook Pro, we shall keep this data here for our future reference. But if you do need to do a comparison, Geekbench has an online profiling for all tested CPUs on their website, and at the time of writing, the top performing CPU scored 3069 on single-core and 21187 on multi-core which is the monstrous 13-Gen Intel Core i9-13900KS with 24-cores! The Apple M2 Pro here was sandwiched between AMD Ryzen Threadripper 3990X and AMD Ryzen Threadripper PRO 5955WX. Let me remind again, these are desktop CPUs, and we're talking about the MacBook Pro *laptop*.
[wpdatachart id=2]
Next is our Novabench Benchmark test which is the latest addition to our benchmark data set. Since we only have one machine to compare, I'm not going to highlight much here, but it should give you a perspective how fast the MacBook Pro is in pretty much all aspects.
If you are considering the MacBook Pro as your daily driver, high chances are that you are content creator. If you want to identify how this machine fairs against yours, I've added this bonus benchmark test for your comparison. This is Blender's Benchmark that directs highly on polygon manipulation.
Battery Life: Real-World Test Results
Usually, we run our battery benchmarks using PCMark Battery test but since they do not have a tool for the MacOS (I mean, it's called *PC*Mark), so instead of synthetic benchmarks, here's some real-world tests for you. The battery life on the MacBook Pro is good. I mean, insanely good! Packing so much power and delivering this level of battery efficiency is something I would expect Apple to do it best. I charged the MacBook Pro to full on 25th February 2023 and I used it as my usual daily machine.
To give you a perspective, I'm a programmer, so it's common for me to run webservers and IDE as part of my environment. Lately, I'm exploring Dart programming language and Flutter, so I have XCode and Android Studio running on idle in the background, together with VSCode as my primary IDE. I do need a lot of raw CPU and RAM for the most part as I run real-time compiler for Dart and Flutter. These are on top of the usual behavior running Chrome browser, Microsoft 365 productivity tools with Outlook always running and Adobe tools especially Photoshop always available. This MacBook Pro runs equally powerful like my previous machine, minus the battery anxiety! I don't even remember ever owning a laptop that lasts this long.
The Good: Display, Audio, and MacOS Ventura Features
The MacBook Pro has so much to talk about. Moving around the machine, it has a total of 3 USB Type-C ports with Thunderbolt capabilities, a full HDMI port, a 3.5mm auxiliary audio jack, and a super-fast MicroSD slot. The HDMI port itself is a 2.1 variant and allows up to 8K resolution at 60Hz on an external monitor. And if you're plugging in a 4K display, the bandwidth is capable to pushing 240Hz. Since I'm using the M2 Pro variant, this MacBook Pro is able to output to 2 external displays as opposed to 4 external displays on the M2 Max.
Since the last generation, the TouchBar has been removed and I don't think it's missed here. The availability of physical Function keys is a bliss especially when you're dealing with productivity tools like Microsoft Excel.
Speaking of keys, the MacBook Pro's keyboard is definitely one to fall in love with. The keys travel distance is just perfect for long hours of typing and it feels extremely comfortable to type on. The TouchID key is built into the keyboard and allows quick access to the machine, but I think I'd appreciate FaceID more instead of this. The TrackPad is humongous and you can definitely appreciate the real estate it offers. It's been years since I used a laptop and totally relied on the TrackPad without plugging in a mouse and I'm loving it.
The 16.2-inch Liquid Retina XDR display will definitely win your heart. The super thin bezels allow for maximum viewable area and is easy to appreciate. In fact, after all these years, some apps struggle to render properly on Windows based 4K machines, but Apple doesn't have this problem at all. I thought the large display with such high density would set me back on the battery life, but as you have seen, the battery didn't suffer at all!  The 120Hz ProMotion delivers really smooth refresh rates too. I can safely say, the MacBook Pro has one of the best displays on any laptops we have experienced so far.
What use is a beautiful display if it's not coupled with good audio, right? The MacBook Pro comes with six-speakers sound system. It has ample bass to fit in just nice amount of lows and listening to music can really be a joy without headphones.
With Apple's MacOS Ventura, the implementation of Stage Manager extends its ability. It allows you to focus on what you're working on while giving you a quick perspective of other running applications. I'm still getting used to it, but I guess it will slowly sink into my usage behavior. The MacOS Ventura also brings about what Apple calls the "Continuity Camera". You can use your iPhone as a webcam with this although I'm not so sure I would actually ever need to do it considering the MacBook Pro already has a built-in webcam which is 1080p FaceTime FHD Camera.
You can appreciate a lot of goodness with the MacBook Pro, but only if you have a full Apple ecosystem. As soon as you try to deal with any other OS, you're likely to hit a wall for even the simplest task. But that's just Apple. Universal Control allows you to move windows between your MacOS and iPad while using a single mouse and keyboard. Calls and Messages can be received on either of your iPhone or MacBook Pro. Universal Clipboard allows you to copy text and images from your iPhone or iPad and paste them into your MacBook Pro. Of course, AirDrop that allows you to easily share images, videos, files, web pages, or anything that has "share" function, across all your Apple devices seamlessly and quickly. Yep, Apple Devices.
The Bad: Design, Connectivity, and the Notch
For generations, Apple has retained the same look of their MacBooks and I think this one needs a revision. The simplicity does spark good looks, but it gets boring when you can't immediately identify against even several generations ago. You do have an option to pick between Silver or Space Gray and I personally think the Space Gray wins in this segment.
I think the one thing that I'm really missing here is the lack of USB Type-A port. Suddenly all my peripherals require an additional accessory to be carried around which I'm not a big fond of. Even if there was just one USB Type-A port here, it would have been sufficient already. I'm not one who likes to carry unnecessary accessories when I'm moving around and this one is a huge bummer. At least for me who's jumping off from a Windows based laptop as most Apple users are now conditioned with it.
I'm not a fond of notches and the MacBook Pro is no exception here. With such a beautiful display, the notch is definitely a turn off. I'm sorry Apple, this one really needs to go away. I'm very sure Apple is able to place the webcam in a more subtle way. It also doesn't need any Dynamic Island that you would find on the iPhone 14 Pro series because multi-tasking is not really a problem on the MacBook Pro anyway.
MacBook Pro 2023 Verdict: Is it Worth the Investment?
Among many Apple devices, I definitely love their MacBook Pro the best. The 2023 MacBook Pro only made it better. It packs so much punch, hones an extremely beautiful display, and delivers beyond expectation battery life. Sure, the starting price of RM10,799 is hard to fork out, let alone the variant that I'm having at hand that has a price tag of RM14,799 with 32GB RAM and 2TB storage. But you didn't came all the way to this article to read my review on the MacBook Pro not expecting its price. And if you really need my opinion, if I have to pick one machine to go with me everywhere in 2023, it definitely will be this MacBook Pro!
For the perfection that it carries, I just have to give it our highest Gold Pokdeward!