Review
Acer ConceptD CP3271K P Monitor Review – The Best D For Your Viewing Pleasure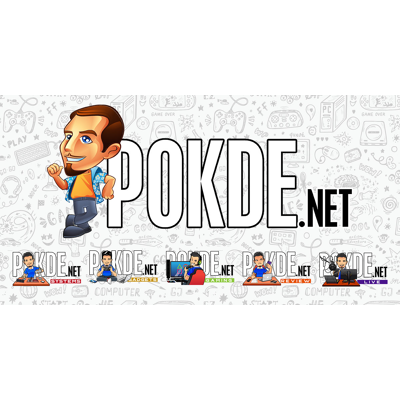 Overview
Designed for professionals, the Acer ConceptD CP3271K P monitor is a versatile display with an emphasis on colours and is also more than capable of gaming. Is it worth your money? Let's find out.
Positives
+ Great colour reproduction
+ Aesthetically pleasing
+ Has NVIDIA G-SYNC support
+ Overclockable refresh rate to 144Hz
+ Fast response time
+ More than capable for gaming
+ Good array of ports
+ Comes with shielding hoods
Negatives
- Pricey
- OSD is a bit slow
Unboxing the Acer ConceptD CP3271K P Monitor
The Acer ConceptD CP3271K P monitor comes in a rather large box. Inside the box, you're expected to find the following items:
2 x DisplayPort cable
1 x Power cable
1 x USB 3.0 cable
User guide and warranty
The Acer ConceptD CP3271K P monitor itself
Appearance
Right out of the box, the 4K 27-inch Acer ConceptD CP3271K P monitor already has a stand installed. As you can tell immediately, it looks different from your average monitor. The bezels and the chassis are black while the base is wooden and the stand is metallic silver. The bezels on all four sides aren't thin, but it's not too big either.
On the back, the first thing you'll definitely see is the large Acer logo. At the center, you have a hole where the monitor stand connects, which is designed this way as it allows for you to tilt / rotate the display. Moreover, the stand allows for height adjustment. Below that, you have the majority of ports hidden away with a removable panel.
In case you're wondering, there are two additional USB ports on the right side, which is separate from this area. Towards the bottom-left corner, you have a power button, three navigation buttons and a navigational joystick. Apart from that, you can also find the built-in speakers on the back here.
Moving down from the stand, you have a circular wooden base with stickers indicating "Delta-E < 1" and that it's Pantone Validated. The radius of the base is rather big so you can use this to rest your smartphone, keys, or any handheld items that isn't big.
It's worth noting that the Acer ConceptD CP3271K P monitor comes with shielding hoods for the sides and the top. I feel like it makes the monitor look more premium. It's quite easy to install, with only the sides requiring work with a screwdriver. Just make sure the top shielding hood aligns correctly with the light sensor.
Overall, the Acer ConceptD CP3271K P is an aesthetically pleasing monitor that's a bit out of the ordinary. This wouldn't fit in the typical gaming setup but would definitely work great for professional / work setups. A part of me feels like the design screams "environmentally conscious" but I'm not sure if that's what they were going for.
Specifications
Panel Size
27″
Panel Type
IPS
True Resolution
3840 x 2160
Display Surface
Non-glare
Pixel Pitch
0.155 mm
Brightness
400 cd/m2
Contrast Ratio
1000:1
Viewing Angle (CR≧10)
178°(H) / 178°(V)
Response Time
4 ms VRB
Display Colours
1.07 billion
HDR Support
VESA DisplayHDR 400
Refresh Rate
120 Hz (Overclockable to 144 Hz)
Low Blue Light
Yes
HDCP Support
Yes
Viewing Modes
Calibration 1, Calibration 2, sRGB, DCI-P3, HDR, User, Standard, CAD/CAM, Graphics, Movie
Adaptive Refresh Rate
Yes, NVIDIA G-SYNC
Signal Input
2 x HDMI
2 x DisplayPort
1 x USB 3.0 Upstream
4x USB 3.0 Downstream
Speakers
Yes, 2 x 4 W
Power Consumption
39 W (average)
Chassis Colours
Black
Mechanical Design
Tilt: -5°~35°
Swivel: 360°
Height Adjustment: 180 mm
VESA Wall Mounting
Yes, 100 x 100 mm
Weight
4.4 kg
6.54 kg with stand
Compliance & Standards
MPR II Certification
PANTONE Validated
Performance
As usual with our monitor reviews, we put the Acer ConceptD CP3271K P monitor to the test with DisplayCAL using Spyder5 as the measuring device. Right out of the box, this is how it performed:
| | | |
| --- | --- | --- |
| Measured whitepoint | 5.44 | Not OK |
| Measured display profile whitepoint | 2.05 | |
| Average ΔE*00 | 0.59 | OK |
| Maximum ΔE*00 | 1.6 | OK |
At 100% brightness, monitors would usually have rather bad score and then see improvements after calibration. This one is already good from the get-go. After the calibration, this is what we got instead.
| | | |
| --- | --- | --- |
| Measured whitepoint | 5.42 | OK |
| Measured display profile whitepoint | 2.36 | |
| Average ΔE*00 | 0.52 | OK |
| Maximum ΔE*00 | 1.66 | OK |
For those who aren't aware, it's recommended to get a score less than 1 for whitepoints and the average ΔE00 whereas for the maximum ΔE00, it's best to score less than 3.
As for the colour gamut, the Acer ConceptD CP3271K P monitor managed to cover 99.6% sRGB, 83.1% Adobe RGB, and 88.8% DCI-P3. For Gamut volume on the other hand, it covers 135.4% sRGB, 93.3% Adobe RGB and 95.9% DCI-P3. The scores are pretty great, making it a viable choice for creative work or if you just need a big range of colours.
We ran the display uniformity test to see if each part of the display are equally lit up, with the center square used as a guide. In this area, it's performs decently. Most parts achieved nominal tolerance with one the bottom square being the only one with recommended tolerance. Oddly enough, the bottom-left square had exceeded nominal tolerance, indicating it's brighter than the other areas.
User Experience
The Acer ConceptD CP3271K P is a monitor designed for professionals. However, that doesn't mean it's just for professionals. From creative work to casual use to even gaming, anyone could benefit from this. Just hook it up to your PC via HDMI or DisplayPort and power it up via a power socket.
You have two ports each for HDMI and DisplayPort, which affords you some versatility. You can have it hooked up as part of a multi-monitor setup or connect it to a myriad of devices such PC, PS4, Nintendo Switch, and more. You may want to remove the shielding hoods for a better multi-monitor experience.
One thing I really like about this monitor is the ability to tilt and rotate. You can tilt it from -5° to about 35° so you can get a more comfortable viewing angle from where you're sitting. The ability to rotate up to 90° is especially helpful for professionals if you need to view certain things in that orientation with more accuracy and without sacrificing size.
The first thing you should do when you have the Acer ConceptD CP3271K P monitor up and running is to check out the OSD settings. You have a variety of viewing modes to choose from, but keep in mind that it's different from the ones found in gaming monitors. These modes have an emphasis on colour.
It has a fair bit of options but it's not as extensive as its competitors. It is simple to use so most people shouldn't have trouble with it. Given the placement of the navigation buttons, you may find yourself accidentally pressing the wrong buttons at times. The joystick itself is a good addition to make it easier to navigate. My only complaint here is that it can be a bit slow.
Moving on to the display itself, the Acer ConceptD CP3271K P monitor is definitely one for people who are particular about visuals. Viewing angles are great and the colour reproduction is perfect for creative work. Given the 4K resolution, you can have quite a bit of detail displayed here. If you're worried about external light affecting what you see, there's always the shielding hoods, which I feel gives it a more immersive viewing experience.
In case you're wondering, the monitor does have NVIDIA G-SYNC if your PC can support it, you have an additional bonus there. This is especially great for resource-intensive games like Battlefield V where the game may get choppy due to low frame rates. You will then get to enjoy a surprisingly smooth, tear-free gaming experience at the cost of a bit of input lag.
I've had some fun playing Apex Legends with this Acer ConceptD CP3271K P monitor. One thing I'd like to note is that I tend to have trouble seeing enemies at times due them practically blending in with the environment. With this and the fast response, I can actually see clearer and play better. It's not a gaming monitor, but it does have the performance you'd expect from one, especially with the high refresh rate.
The Acer ConceptD CP3271K P monitor has built-in 4W stereo speakers. You can get audio transmitted from your PC or even PS4 via HDMI and it will automatically play the audio. The volume is surprisingly loud but it lacks the sound quality and detail of standalone speakers. I wouldn't use this unless I have absolutely no choice.
Acer ConceptD CP3271K P Monitor Verdict
The Acer ConceptD CP3271K P monitor is a great monitor for professionals and it's more than capable for gaming. It's aesthetically pleasing and also versatile given the adjustable height, tilt, and rotation. However, it is a little pricey at RM3,399, and the OSD can be a bit slow.
With that being said however, you can't go wrong with this for creative work. Therefore, I award the Acer ConceptD CP3271K P monitor with our Silver Pokdeward.
Big thanks to Acer Malaysia for loaning us this monitor for the purposes of this review.