Review
Aigo Serac T120 AIO Liquid Cooler Review — affordable yet good looking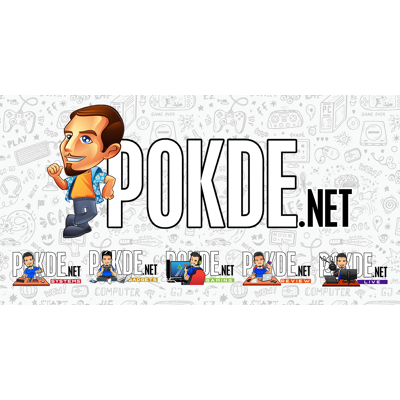 Positives
+ Affordable price
+ Fairly quiet
+ Compatible with most sockets
+ White LED fan looks awesome
+ A good addition to complete Aigo's DIY ecosystem
Negatives
- Only comes with a single fan
- No RGB lighting option
- Not suitable for CPUs with TDPs above 125W TDP
Aigo is a relatively new PC case and cooling brand that made its first appearance sometime around December in Malaysia market. Offering an array of computer cases and cooling fans at a competitive price, Aigo has quickly risen to be acknowledged as a decent alternative among PC builders on a budget. In 2017, Aigo Malaysia is bringing in their AIO liquid cooling solutions, the Aigo Serac T120 and Serac T240. Wishing to create its own complete ecosystem in Malaysia, let's see what the Aigo Serac T120 AIO liquid cooling has to offer.
IMPORTANT: We conducted our tests on a very beastly machine running on an LGA2011 socket CPU which puts the cooler to some serious stress in testing. In an ideal situation, you would probably want to use the Aigo Serac T120 AiO Liquid Cooler on an LGA115X Socket compatible CPU. Our good friends at MnG has provided us with their results for your convenience. Click here to jump to the results.
Unboxing
Our sample of the Aigo Serac T120 is in Chinese packaging. I was told by Aigo's representative that they are considering an English packaging for the Malaysian market. On the front, there is nothing except for the Aigo logo on top left, its official website's URL, product name and three small icons.
At the back, we have the product detail specification but unfortunately, it's written in Chinese. The only thing I could understand is the list of sockets the cooler is compatible with.
The Aigo Serac T120's packaging is very simple and straight forward. Inside the box, we have the cooler itself, along with some standard documentation, in Chinese too.
Inside the box, we have the Aigo Serac T120 itself, one 120mm Aigo's Ring cooling fan with white LED, one syringe of thermal paste, MOLEX power adapter, the product guide and user manual, screws, AMD mounting kit and a plastic backplate. For Intel users, installation will be easier as the mounting kit is pre-installed on the CPU cooler block.
Appearance
The Aigo Serac T120 uses a 120mm radiator with a thickness of 27mm. The flexible rubber tubes are 310mm long, enough for most PC build. The pump power connector is using 3-pin fan header connector.
Its water pump is quite small in size, measuring only 58x58x38mm. It will light up in white when turned on.
The mounting kit for Intel sockets is pre-installed on the pump. It's removeable, and all you have to do is slide it off the pump. Aigo also provided a plastic backplate for AMD AM3+ and Intel LGA 115X sockets.
Aigo provides only one cooling fan, the Aigo Ring 120mm fan with white LED. Physically it looks similar to the Aigo Eclipse but the Ring version has a higher RPM and better air-flow, up to 88 CFM.
For the baseplate, it uses pure copper for efficient heat transfer. Aigo Serac T120 supports most Intel and AMD sockets, except for the AMD AM4 socket which is still not supported.
Installation
The Aigo Serac T120 is going to be tasked with cooling the Intel Core i7 5820K in our bench rig. Installing the Aigo Serac T120 on Intel socket LGA2011 is very easy as it only need four mounting screws on the LGA 2011's ILM.
After tightening the screws and applying adequate thermal paste, secure the cooler on top of it. Don't forget to mount the fan on the radiator and connect the fan and pump headers to your motherboard. Installation was very easy with only several simple steps in total. Both the fan and pump emit white light when switched on, perfect for white-themed rigs.
Specification
Cooler Specifications
I couldn't find an English version of the Aigo Serac T120 cooler specifications. But it's quite easy to make an educated guess actually. The pump operates on 12V and can go up to 3500 RPM. For the tubing, it is 12mm in diameter and 310mm in length.
Fan specifications
Test Machine
Hardware
| | |
| --- | --- |
| Processor | Intel Core i7-5820K |
| Motherboard | ASUS X99-Deluxe |
| Memory | Avexir Blitz 16GB DDR4 |
| Storage | Sandisk Ultra II 256GB |
| Power Supply | Cooler Master V850 |
Software
| | |
| --- | --- |
| OS | Windows 10 64bit Annivesary |
| Utilities | LinX, OCCT, Intel XTU, RealTemp, CPU-Z, HWMonitor |
Test Methodology
We are testing the Aigo Serac T120 on our official Pokde's rig. With an Intel Core i7 5820K with a 140W TDP, it can pose a challenge for any cooler to tame the heat output when all the cores are under load. The CPU will be running [email protected] and also overclocked to 4.1 [email protected] Turbo Boost is disabled and SpeedStep enabled in both BIOS and operating system. For the testing phase, I will also be using three different tools to stress the CPU cores to the max: LinX, Intel XTU and OCCT. The tests are run for an hour each.
Our target is to monitor how high the temperatures can rise during the test. We also monitor closely during the test to check if any thermal throttling happens when the temperature hit the CPU's Tjmax of 105°C. If it is just a spike there will be no thermal throttling unless it stays at the temperature for a certain period of time. This is just to see the maximum potential of the cooling performance of any CPU cooler. The fan speed settings are left at default. The system runs in an open test bench, with ambient temperatures of 25°C.
After applying new thermal paste, I ran a stress test for 1 hour before letting it sit for more than 12 hours. After the idle period, I stressed it again for 1 hour before shutting down the computer completely for more than 6 hours before I start recording the temperatures.
Performance
On the RealTemp software I manually set the Tjmax at 105°C, and for the results, I pick the maximum reading from HWMonitor. The highest temperature I got with the Aigo Serac T120 is over 103°C when running LinX on stock. Of course, thermal throttling occurred during the stress test but it still manages to complete some tests.
Stock clocks
For the performance result, I chose three other coolers to compare against the Aigo Serac T120. With the i7 5820K running on stock clocks, we can see that the cooling performance is not particularly interesting. On LinX we can see that the Aigo Serac T120 hit 103°C. But the reading was just a spike and no thermal throttling occurred during the stress test, which is a good sign for the cooler.
Overclocked
With the chip switching on and off at a rate of over 4 billion cycles in a single second, it really generates a lot of heat. Even at idle we can see the temperature increased by about 2°C compared to stock clocks. While under load, the Aigo Serac T120 failed to finish the LinX stress test as the program ground to a halt because it encountered an error due to the high temperature.
During all the stress tests, the noise levels are quite impressive. It's rather quiet although the pump is rated at 3500 RPM, while the fan spins at 2000 RPM.

LGA115X CPU Testing
Our good friends at ModNGo shared their Aigo T120 cooler result to compete with the rest of the AIO brands. This result might give you a better insight on the temperature reading with Intel LGA 115X processor. Considering the price of this cooler, the performance really surprised us as it is competing with some of the much expensive coolers and yet managed to stand very strong! You should also checkout the results of the LGA115X CPU testing of its T240 sibling here.
Recommended CPU:
Intel: LGA 1150, 1151, 1155, 1156 processors
AMD: AM3+ (except AMD FX 8350, 8370, 9370, 9590), AM4 (except Ryzen R7 1700X and 1800X), FM2+ processor
Recommended form factor:
Mini-ITX, Mini-ATX, ATX
Conclusion
Although the Aigo Serac T120 didn't manage to finish the LinX stress test when overclocked, it doesn't mean that this cooler is not a good one. The Intel LGA 2011 processors are high-end desktop CPUs, and the Intel Core i7 5820K with its 140W TDP surely generates a lot of heat. With that said, I fully believe that the Aigo Serac T120 will have no problem handling the heat output of any Intel LGA 115X CPU which have more manageable TDP ratings.
The Aigo Serac T120 is price at RM239 (SRP). To me, it's a good entry-level AIO liquid cooling setup. If you currently own or on your way towards building a PC with an Aigo PC case, the Serac T120 is a good pick to complete your build within the Aigo ecosystem.
In terms of performance, as long you don't plan on using it to cool CPUs with TDPs higher than 125W, the Serac T120 is a solid choice. In term of design, I really like the white LED ring on the fan.
The number of fans included should be two pieces instead of one. As it uses a normal-sized radiator, a push-pull fan configuration is recommended. I hope Aigo will consider bundling two fans, or increase the thickness of its radiator for better cooling performance.
After considering its performance and price, I award the Aigo Serac T120 with the Bronze Pokdeward.
The Aigo Serac T120 is priced at RM239 (SRP), backed by a two-year warranty. Thank you Aigo Malaysia for providing us with the sample unit to review.
Where To Buy:
We would like to thank our sponsors for our very own benchmarking rig – The PokdeRig. These companies believe in us and put their trust into what we do. They deserve all the love in the world!