Review
Apacer AC330 1TB External Hard Disk Reviewed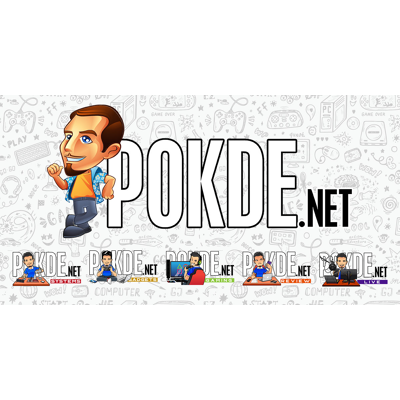 Positives
- Nice design and thin
- Comes with USB 3.0 port
- Doesn't come with pre-installed software
Negatives
-The USB cable is short
I don't remember when was the last time I touched an external hard disk. I think it has been more than 2 years already… After the long time and I'm surprised that nowadays most external hard disks are using USB 3.0 ports (feeling old). This is my quick review of the Apacer AC330 1TB external hard disk and let's find out whether it is worth your money.
Appearance
What do you expect from a simple gadget like this? The package comes with the Apacer AC330 itself, a USB 3.0 cable and a copy of the user guide.
Specifications
HDD interface
2.5″ S-ATA HDD
Capacity
1TB
Device interface
USB 3.0 (USB2.0 compatible)
Device Interface Transfer Rate
USB 2.0 – Up to 480Mbs

USB 3.0 – Up to 5Gbs

Rotational Speed
5400 RPM
Power
USB-powered 5DC
Supports OS
Windows 10/8.1/8/7/XP/Vista
Linux Kernel 2.6.4 or later
Mac OS X 10.4 or later
Dimensions
(L)124 ×(W) 77.6 (W) × (H)12.4mm
Weight
216g
Accessories
USB3.0 Cable; Quick Guide
Performance
Let's jump to the performance section, since it's only an external hard disk so there isn't much tests that we can run. But I think I must mention that we buy an external hard disk because we want a portable storage option. To some an external drive is only for storing backups or movies, which aren't affected by transfer speeds. However when it is portable, some may find transfer speeds to be important for copying files quickly and be on the move as soon as the transfer is completed.
I've tested the speed of the AC330 using both USB 2.0 and USB 3.0 connections and the performance difference between the two USB standards are actually quite notable.
A USB 2.0 connection results in 42MB/s read and 39MB/s write speeds. The speed is pretty decent.
It shows a significant speed improvement with USB 3.0 port, as I achieved 69MB/s read and 68Mbs write speeds. So by simply using USB 3.0 port we can achieve faster transfer speeds. This result can be considered as good, but if compared to internal hard disks that average around 100MB/s read/write transfer speeds, the Apacer A330 external hard disk is still slow.
Conclusion
In the end, it is still only an external hard disk, which is capable of offering some reasonable transfer speeds. Of course you can get a faster external solid state storage drive but it might cost you double or triple the price of a normal one. The Apacer left me with a good impression, it runs silently and just got a little warm when I transferred 100GB files into it. I like the design as it looks clean and has a pretty thin form factor. You can get the Apacer AC330 for around RM200 to RM230 depending on the retailer, inclusive of GST.