Review
ASUS ROG Gladius III Wireless AimPoint Review – Light is Might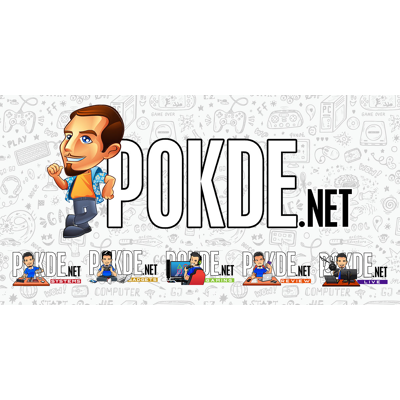 Overview
The ASUS ROG Gladius III Wireless AimPoint brings some notable improvements over the base model, namely the shaved off weight, new AimPoint optical sensor, and the Speednova wireless technology. Is it worth your money? Let's find out.
RM699 (retail price)
RM550 (promo price)
Positives
+ Comfortable, ergonomic shape for right-handed users
+ Good tracking accuracy without affecting speed
+ Fast response time
+ Roughly 10g lighter than the base model
+ ROG Push-Fit socket switch and other replaceable parts bring even more longevity
+ Tri-Mode Connectivity is a blessing to have
+ Excellent battery life
+ Dedicated USB dongle compartment below the mouse
Negatives
- No adjustable scroll wheel resistance
- Two DPI switchers would be better
- Armoury Crate software needs some improvements
Unboxing the ASUS ROG Gladius III Wireless AimPoint
Let's kick off the ASUS ROG Gladius III Wireless AimPoint review with the unboxing. You get your standard ROG box design here clad in their signature black and red colour scheme. You can find more details on the product and its features written around it. Inside, you can expect to find the following items:
1 x ROG Gladius III Wireless Aimpoint
4 x ROG mouse grip tapes
1 x USB dongle
1 x USB dongle extender
1 x 2m ROG Paracord
2 x Micro switches
1 x ROG switch remover
1 x ROG sticker
4 x Spare PTFE mouse feet
1 x user manual
1 x warranty booklet
Specifications
| | |
| --- | --- |
| Body material | Matte plastic shell with textured sides |
| Sensor | ROG AimPoint |
| DPI | Up to 36,000 DPI in 50 DPI increments, 4 DPI stages |
| USB report rate | 1000 Hz |
| Connectivity | 2.4GHz Wireless, Bluetooth 5.1, and USB 2.0 |
| Switch type | ROG Micro Switch rated for 70 million clicks |
| RGB | Yes, ASUS Aura |
| Cable | Yes, 2 meter ROG Paracord (braided USB-C to USB-A) |
| Mouse Feet | 100% PTFE |
| Built-in Memory | Yes, for custom DPI and configurations |
| Weight | 79g (without cable) |
| Dimensions | 123 x 68 x 44 mm |
Performance
From my own experience, the ASUS ROG Gladius III Wireless AimPoint has good accuracy when it comes to tracking, and it's made even easier since it's lighter than its standard counterpart. As you can see, things look pretty well up to 5,200 DPI but the moment I touched 18,000 DPI onwards, things start to look messy. In fact, at max DPI, it just looks straight up inappropriate but I'll leave that to your imagination. Realistically, most people won't use it past 8,000 DPI.
Want to compare it to the base model? Check out our review of the ASUS ROG Gladius III Wireless by clicking right here.
The Good
The ASUS ROG Gladius III Wireless AimPoint is one of the most comfortable gaming mice around, and this isn't a surprise given the signature Gladius look and how well the base model Gladius III was like. It has a nice shape that conforms more to your hand as you hold it, making it feel more natural to use. It's also big enough for most people to comfortably rest their palm on it. Just keep in mind that this mouse isn't designed for lefties.
Compared to the base model, it's 10g lighter, and you might not think that's much but it's quite noticeable when you use it. This makes it ideal for those who play fast-paced games or games that would require flicks like Overwatch 2 and Apex Legends. It's also less tiring to use in general given the weight.
The use of PTFE for the mouse feet is always great as it allows for effortless glide. At this day and age, this is pretty much the norm for most gaming as rivals are also doing the same. What's great here is that it comes with extra mouse feet in the box so if it ever peels or wears out, you can immediately replace them yourself.
Speaking of replacements, the push-fit socket is here again, which means you can easily change out the mouse switch if / when it dies on you using the spares included in the box. The switches themselves last a healthy 70 million clicks but in case of potential defects, you don't have to buy another mouse or have it sent back for repairs. In fact, you could use this for far longer than most gaming mouse out there given all the replaceable parts.
A major selling point of the ASUS ROG Gladius III Wireless AimPoint is the Tri-Mode Connectivity consisting of RF 2.4GHz, Bluetooth, and USB-C. Just like the base model, the AimPoint has a dedicated area to store the USB dongle on the underside, sandwiched between the two bottom mouse feet. If you ever want a single mouse to be used on multiple devices or to bring one with you when you head out, this is a viable choice.
Lastly, the battery life is spectacular. I personally use a mouse for almost the entire day, anywhere between 14 to 17 hours a day inclusive of work and gaming with ASUS AURA RGB enabled, and this one has me going for about 5 days before I need to charge. This is specifically for the 2.4GHz wireless, so you can get more out of it if you stick to Bluetooth. Since you can use it with USB-C, it virtually has no downtime unless an open USB port is really far away.
The Bad
There's really nothing much to complain about the ASUS ROG Gladius III Wireless AimPoint, but there are some important things I should at least point out. For starters, the DPI Switcher is only a single button. It would have been more convenient if it had two buttons; one for increase and the other for decrease. If you have all four DPI settings configured and you accidentally press it in the middle of a game, you will have to press it again three times more to go back to where you were before.
Then, the lack of an adjustable scroll wheel resistance is a bit of a missed opportunity. Some gamers may prefer a smooth scrolling experience while others might prefer something with more tactility. This would have made it easier to cater a wider variety of gamers. It's not a dealbreaker at least unless you're really picky about the resistance.
Lastly, the Armoury Crate software needs some improvements, especially in terms of giving users a more seamless experience. When an update arrives, you need to connect both the dongle and the mouse directly to the PC, which is a bit annoying to do. While I can always skip an update or two, it will come at the cost of not being able to reconfigure the mouse via the software. If it can't be updated with just the dongle alone, at least don't limit its functions on the software prior to the update.
ASUS ROG Gladius III Wireless AimPoint Verdict
The ASUS ROG Gladius III Wireless AimPoint is a great wireless gaming mouse and this one is more suited for fast-paced games and shooters compared to the base model. It does face some stiff competition in the segment, most notably the Razer Deathadder V3 Pro and Logitech G PRO X SUPERLIGHT, but there is no doubt that this mouse offers a lot of bang for the buck.
At the end of our ASUS ROG Gladius III Wireless AimPoint review, I award this gaming mouse with our coveted Gold Pokdeward.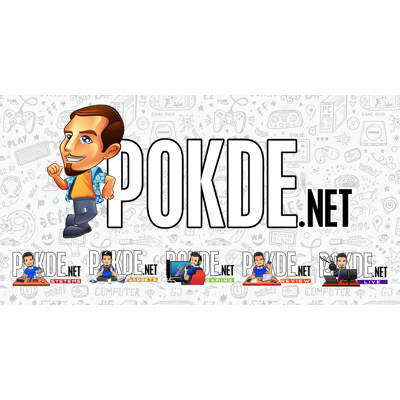 Big thanks to ASUS Malaysia for sending us this mouse for the purpose of this review.