Review
ASUS ROG STRIX RADEON RX 460 4GB OC review – Great GPU for new PC build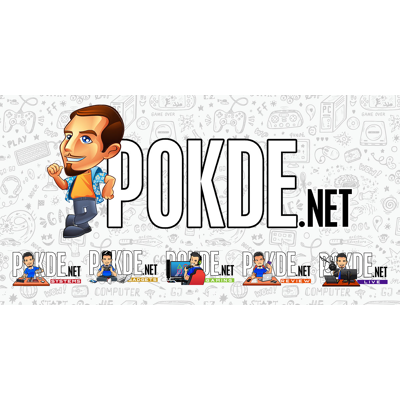 Positives
+ Low power consumption
+ Stable operating temperature
+ ASUS FanConnect header
Negatives
- Small overclocking headroom
- Pricey compare to the competition
The AMD Radeon RX 460 is an entry level graphics card meant to deliver performance in eSports titles such as DOTA2 and CS: GO. Based on Polaris 11, a smaller Polaris part compared to the "big" Polaris, or Polaris 10, the RX 460 is still manufactured on the 14nm FinFET node, which allows for greater power efficiency than previous generations. With a low TDP of 75W, the Radeon RX 460 is the successor of the Radeon R7 260X, while offering a massive leap in performance per watt. Today we have ASUS' take on the RX 460 GPU, in the form of the ASUS ROG STRIX RADEON RX 460 4GB OC. Let's see what it can do.
Unboxing
ASUS ASUS ROG STRIX RADEON RX 460 comes in a box that shares the overall theme of the cartons all the ASUS' ROG STRIX cards were packaged in, but the box is smaller than the ones the other cards we have reviewed came in. The front of the box, we find a picture of the card itself and highlighted features such as ASUS AURA RGB. AMD Radeon RX 460 is also HDR Ready, and comes with support for AMD FreeSync technology as well as DirectX 12.
Over on the back we have more details printed here. ASUS ASUS ROG STRIX RADEON RX 460 is using ASUS DirectCU II cooling technology with two patented wing-blade fans. ASUS' Auto-Extreme Technology was also used to manufacture this card, which means a fully automated manufacturing process to ensure lower tolerances for a better built card overall. Unlike the higher end parts which come with 2 ASUS FanConnect headers, the ASUS ASUS ROG STRIX RADEON RX 460 only features a single 4-pin GPU-controlled header. Last but not least, ASUS' AURA RGB offers millions of colors for customization.
Inside the box we have the ASUS ASUS ROG STRIX RADEON RX 460, two ROG cable ties, a driver installer DVD, user manual and a World of Warship premium pass.
Appearance
Since the card is only rated with a 75W TDP, ASUS' DirectCU II cooling technology is adequate to cool the card with the two patented wing-blade fans sending air between the cooling fins. The cooling shroud is finished in dark grey, and the ROG logo features an RGB LED.
Since this card is really small and doesn't weigh much at all, no back-plate is needed for support. The reference design of the Radeon RX 460 doesn't need any additional PCIe power connectors, but the ROG STRIX RADEON RX 460 features a single 6-pin PCIe power connector for more overclocking headroom. Theoretically this card is capable to draw up to 150 watts safely, if it wants to.
Two heatpipes sneak out from the side of the card. With such a low TDP, these two heatpipes that directly contact the GPU's surface should be more than enough to keep it cool.
For the display connection we have a DVI, a HDMI and DisplayPort connector. ROG STRIX RADEON RX 460 supports AMD CrossFire over the PCIe bus, but it's not VR ready.
Test Machine
I'm glad to announce that we're using a new benchrig for this review. I would like to express my deepest gratitude to our sponsors who have supporting us since the early days of Pokde.net.
Hardware
| | |
| --- | --- |
| Processor | Intel Core i7-5820K |
| Motherboard | ASUS X99-Deluxe |
| Memory | Avexir Blitz 16GB DDR4 |
| Storage | Sandisk Ultra II 256GB |
| Power Supply | Cooler Master V850 |
Software
| | |
| --- | --- |
| OS | Windows 10 64bit Annivesary |
| GPU Driver | Radeon Crimson 16.7.3 (WHQL) |
| Antivirus | Windows Defender |
| Utilities | Furmak, Fraps, MSI Afterburner 4.3 Beta 14, GPU-Z, OBS, Steam, Uniplay, Origin, GOG Galaxy |
| Game Tested | Witcher 3, Battlefield 4, DOTA 2 Reborn, CS: GO, Overwatch |
Card Specification
| | |
| --- | --- |
| GPU Architecture | Polaris 11 |
| GPU | Radeon RX 460 |
| Memory | 4GB GDDR5 @ 7Gbps |
| Memory Interfarce | 128-bit |
| Base/Boost Clock | 1236 MHz / N/A |
| Card Dimension | 194 x 120 x 35 mm |
| Card Weight | N/A |
Almost all the software used in this test are updated to the latest version. That includes the operating system, system drivers, BIOS and graphics driver.
ASUS GPU Tweak II
The latest iteration of the original ASUS GPU Tweak II, it brings more responsive UI and features. ASUS GPU Tweak & MSI Afterburner are always my go-to tools for GPU overclocking.
ASUS AURA RGB Software
The ASUS AURA RGB software can be opened through the ASUS GPU Tweak II utility under the "Tools" tab. Here you can customize the RGB lighting with millions of colors and up to 6 special effects.
Performance
I did try to play games on 1440p, but the frame rates are really not something to write home about. Considering this is an entry-level card, it is expected, actually. AMD themselves are only targeting fluid 1080p gameplay in eSport titles anyway. During the test, I noticed that the peak system power consumption never goes above 215 watts. By subtracting the 120 W (± 10 W) that the rest of the hardware consumes, this card only sips approximately 95 watts (± 10 W).
Average frame rate of 108 fps means that DOTA2 is extremely enjoyable with this card. The frame rate here might be pretty similar to the higher end cards I have reviewed, but the GPU usage is definitely quite different. The ASUS ROG STRIX Radeon RX 460 GPU usage constantly hovers above 90% while the higher end cards usually stays below 50% to get such frame rates.
Unlike the higher-end card that can get over 150fps and above, no sweat, with less than 50% GPU usage, on average the ASUS ROG STRIX Radeon RX 460 only manage to get average at 108 fps. The GPU utilization is above 95% too, which means that the card is really working hard to get these frame rates. Still, working to its fullest is not a sign of weakness, as I do believe it is best to get a card that can deliver the fluid frame rates you need in the games you play the most.
In Battlefield 4 you may need to change the setting from "Ultra" to "High" to get a better gameplay experience. Turning off anti-aliasing also helps a lot to achieve better frame rates. While the card struggled to get the golden standard of 60 fps, the temperatures are still well maintained at 62 Celsius, testament to the fact that ASUS has their cooling down pat.
Similar to the case in Battlefield 4, dropping the setting from "Epic" to "High" or "Medium" will help you achieve much better frame rates.
Let's pay a visit to our most challenging game in the list, Witcher 3. With the "Cinematic" frame rates, playing this game on the Ultra preset is impossible without turning off anti-aliasing and also dropping some detail settings. If you want to play the Witcher 3 with the ASUS ROG STRIX Radeon RX 460, it is recommended to set the resolution to 768p for better gameplay with better graphics.
Overclocking
My procedure when overclocking a graphics card is to see how far it can go without increasing any voltages. The overclocked headroom on the ROG STRIX Radeon RX460 is so-so. I was able to overclock the GPU boost clock by 64 MHz and memory clock by 300MHz. This gave me a performance gain of around 5%.
Conclusion
The Radeon RX 460 is one of the best solutions right now for entry-level gaming. The performance per watt was improved over the last generation cards. By turning off some detail and anti-aliasing, you should be able to play most AAA titles at 1080p. Honestly the Radeon RX 460 is not a good card if you are upgrading from an older card, being more suitable when you're building a new PC. Throw in a FreeSync monitor and you are set. The ASUS ROG STRIX RADEON RX 460 is priced at RM741 and the cheapest FreeSync monitor you can get is around RM599. With this combo, I am pretty sure you can enjoy better gameplay. I award the ASUS ROG STRIX RADEON RX 460 4GB OC with our Bronze Pokdeward.
We would like to thank ASUS Malaysia for providing the ASUS ROG STRIX Radeon RX 460 for review.
The PokdeRig
We would like to thank our sponsors for our very own benchmarking rig – The PokdeRig. These companies believe in us and put their trust into what we do. They deserve all the love in the world!