Review
ASUS ROG Strix Z270E Review + Intel Core i7-7700K Kaby Lake CPU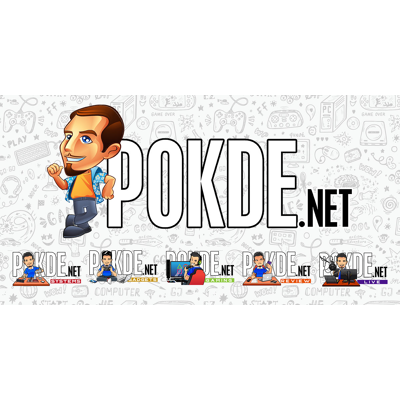 Positives
+ Solid build quality
+ Robust and responsive UEFI
+ Two M.2 slot
+ Support Intel Optane Memory
+ Memory OC support up to 3866Mhz
+ Free CableMod coupon
+ EZ Tuning Wizard on UEFI
+ Strix Katana cut design
Negatives
- No RGB at ROG logo
- No Q-Code LED
- No dedicated power switch and reset button
- Intel Optane Memory could be expensive AF
Intel's latest CPU, the Core i7-7700K Kaby Lake has been making a lot of buzz recently. To test this, you need a special motherboard that supports it and everyone is waiting for ASUS Z270 motherboards. Well, guess what? We have both the Core i7-7700K Kaby Lake processor AND the ASUS ROG Strix Z270E motherboard in our labs and we have done some extensive tests specially for you!
ASUS ROG Strix motherboards share the same DNA from the Republic of Gamers motherboards but they're targeted to a rather difference audience. For Strix alone, it has a total of five motherboards, out of which, three are for ATX form factor and one respective for M-ATX and Mini-ITX form factors. The unit we have for review today is the ASUS ROG Strix Z270E Gaming motherboard.
Unboxing
The ASUS ROG Strix box design is pretty similar to that of ASUS latest graphics card boxes. At the front, we have the picture of the motherboard itself. Some features are highlighted such as ASUS AURA RGB, 3D printing friendly, support for dual graphics card setup and of course, Intel Kaby Lake processor support.
ARVE Error: need id and provider

At the back, we have the boards' specifications and details printed out. More features are highlighted at the back such as the new ASUS SupremeFX. The ASUS ROG Strix Z270E also supports the latest Intel Optane memory but you needed a Kaby Lake processor to enable it.
Inside the box, we have all the following accessories:
User manual + quick installation guide
CableMod 20% coupon
1x driver DVD
Cables label sticker
Rear I/O cover
1x 2 slot SLI HB bridge
4x SATA cables
1x RGB extension cable
1x Wireless antenna
CPU installation tool
3D mounting screws
1x Cup coaster
Appearance
Although I don't favor the ASUS ROG Strix GPU's color scheme, it does looks surprisingly great on the ROG Strix Z270E motherboard. This colour scheme is the same one found on the ASUS Maximum Rampage V Edition 10 but with different heatsink design. This time around, the Strix design is inpired by the Katana sword which is why you can notice the significant sword cuts design on the heatsink.
The board is populated with a total of 7 PCIe slots, out of which four are PCIe X1 slots, and the three are PCIe x16 slots that are respectively wired at X16, X8 and X4 configurations. Two of the PCIe X16 comes with ASUS' patent pending SafeSlot that prevents part loosening, misalignment, improper terminations and other structural issues.
ASUS promises improved audio quality with the new SupremeFX S1220 codec that delivers an exceptional 120dB signal-to-noise-ratio and also a low-dropout-regulator for cleaner power delivery.
There are four DIMM slots with support for up to 64GB DDR4 memory, overclock-able up to a whopping 3866MHz. From the picture, we can also see five fan headers and an RGB header at the top of the motherboard. There is another one fan and RGB header at the bottom part too.
The back panel features two USB 3.0 ports, two USB 3.1 ports (Type-A x 1 and Type-C x 1), Wi-Fi module, a DisplayPort, HDMI, Intel Ethernet and SupremeFX 8-channel audio jack. It's worth noticing that the ASUS ROG Strix Z270E motherboard does not have an embedded I/O Shield plate unlike it's ROG Maximus Z270 series siblings.
For storage, we have a total of six SATA ports, and two M.2 PCIe connectors which support Intel Optane memory. There is also a single USB 3.1 port at the front of the board. The dual M.2 ports have slight differences. The primary slot supports PCIe GEN3 x4/SATA mode in Socket 3, uses M Key module and supports Type 2242/2260/2280/22110. This slot (M.2_1) shares bandwidth with SATA port 1. The secondary slot supports PCIe GEN3 x4 mode in Socket 3, uses M Key module and supports Type 2242/2260/2280. This slot (M.2_2) shared bandwidth with SATA port 5 and 6.
Last but not least, the ROG Strix Z270E is ready for 3D mount like we have on the ASUS Rampage 5 Edition 10 motherboard. This allows you to print your own 3D parts and mount them to your motherboard. From what I see here, the limitation is really your creativity and the price of 3D printers. Once this feature is well-known it can turn into opportunity for modding services.
We have pretty much nothing at the back of the boards. Unlike the ASUS Rampage 5 Edition 10 board, the ROG Strix Z270E doesn't come with any back plate.
Test Machine
Hardware
| | |
| --- | --- |
| Processor | Intel Core i7-7700K |
| Motherboard | ASUS ROG Strix Z270E Gaming |
| Memory | Avexir Blitz 32GB (8x 4GB) |
| Storage | Seagate FireCuda 1TB 3.5″ SSHD |
| Power Supply | Cooler Master CM V850 |
| Cooler | Corsair H60 AiO Liquid Cooler |
Software
| | |
| --- | --- |
| OS | Windows 10 64-bit |
| GPU driver | NVIDIA 376.33 |
| Antivirus | Windows Defender |
| Utilities | CPU-Z, HWmonitor |
| Software used | LinX, Cinebench, Realbench |
BIOS Interface
I have nothing to judge anymore when it comes to ASUS' UEFI BIOS. It has robust design and it's very responsive with no lag at all unlike most of it's competitors. Overclocking is made easy on the ASUS Z270E platform, with the EZ Tuning Wizard. You just need to click and follow the instructions, and let ASUS UEFI handle the increase in system performances. On the Ai Tweaker, there is also an option for 5Ghz overclocking profile geeks being geeks, I'd rather do it manually. :P Overclocking the CPU is quite easy but I won't be overclocking the memory modules for some specific reasons. Last but not least, you can now see the graphics card information on the tool tab. It's awesome to see that nowadays UEFI BIOS is capable of monitoring the graphics card temperatures too. Oh, sweet technology!
Performance
After OS and all software are installed and updated, I ran ROG Realbench and Cinebench R15 at stock clocks with turbo at 4.5Ghz and also at 5.0Ghz (Turbo off). The system was able to finish the Realbench without any hassle especially the encoding test. With our limited hardware setup for overclocking purposes, we were only capable to hit 5.0Ghz at 1.36v approaching nearly 99°C on load with the Corsair H60 AIO liquid cooling solution. This one is enticing me so much to push the limits beyond it's capabilities but sadly, we need a better liquid cooler or perhaps, LN2 here.
One thing is for sure, de-liding this CPU will definitely yield very good results. However, since this is an engineering CPU unit, I won't de-lid it. I can assure you, this bad boy Kaby Lake CPU can really be pushed very far!
Stock
5.0 Ghz
I would like to touch a little bit about the new SupremeFX codec that enticed me during the review. I tested the audio while playing games and watching movies. The audio quality is excellent even though it's just an on-board audio chip. The stereo is nicely produced and I quite enjoyed watching BoiBoiBoy Galaxy on YouTube. It also encouraged me to play CS:GO for hours, in fact I rarely play that game compare to DOTA 2 and Overwatch but the explosives were just to immersive, I got hooked to it long enough. I'm not trying to hard sell or anything here, this one is for you to experience yourself, really!
Board Software
Most people prefer not to install any bundled software as they claim it's nothing but just bloatware. ASUS has put a lot of hard work for its ROG software and for me most of them are really useful. I'm using the DVD installer and from here you can pick any software you want and leave the ones you don't need such as the daemon tool and Norton security for me.
ASUS AURA RGB
ASUS is on a consistent pursuit in delivering RGB lightning illumination throughout your system. So much, that ASUS is even working together with some case manufacturers and computer accessories companies to make the RGB synchronization way more seamless and easy. With the new AURA software, now you can customize the lighting for your motherboard, graphics card, fan, cooler, mouse, keyboard and even computer case by just connecting the RGB header to the on-board ASUS RGB header. Configuring and customizing the effect is easy and works neatly!
ASUS RAMcache
The latest exclusive ASUS RAMcache 2 is one of the features I love the most! it seriously delivers mind-blowing performance! First you select the drive you want to cache and put the amount of RAM you want to allocate. Once the cache has kicked in, the speed can go up to 7000 MB/s read and write! The only limitation is the amount of RAM you have in your system!
ASUS Sonic Studio III/Sonic Radar III
Sonic Studio III is an audio suite that offers audio settings and customisation for the SupremeFX. But the more interesting part is the ASUS Sonic Radar III. This is quite a hot topic as some people treat it as cheating in games. To me it's not. The software technically assists you in visualizing the audio source direction. Use this long enough, your hearing sensors will get precise over time even without using the ASUS Sonic Radar III.
ARVE Error: need id and provider

ASUS Game First IV
This software is very optional and unnecessary in my situation. What it does is set the network priority to high on running game to improve the game connection. For me, as long as you are using fibre connection and good router, this shouldn't worry you too. Besides, if I'm going to toggle my network bandwidth, I'd do it from the router first. :)
Clone Drive
I think, in the spirit of technology and innovation sharing, ASUS should make this software standalone and available to everyone as part of their CSR initiative. In today's age, this software should become a common tool in everyone's computers. What this software does is to copy your system partition into a new drive if you're upgrading to a new storage device. Nifty and easy to use, would you open source this, ASUS? :)
ASUS AI Suite III/ Dual Intelligent 5
A full fledged software for your ASUS' PC build. You can monitor, adjust, maintain, update software and view system information through the AI Suite III. Everything you need to know about the computer performance can be found through this software, including overclocking.
Conclusion
For me score isn't important when reviewing a motherboard. What's important is the features that the motherboard offers and the aesthetics. To accomplish a performance review, this article may become more technical and it does need a lot of time for preparation and testing. Since this is a very new piece of technology in the market and considering the fact that we were given the previlege to toy around with it for a very short time, I can say that this board is very solid when it comes to overclocking. I believe with proper equipment and cooling solution along with extended time, I can push more on this chip and give a try on memory overclocking. We know already, that the Intel Kaby Lake runs hotter than the Intel Skylake, but it has a lot better potential and overclocking headroom – apart from de-liding it ;)
ASUS ROG Strix Z270E still brings some of the premium feels of an ROG product with more exclusive features such as 3D mounting, SafeSlot and SupremeFX. The only thing that the board is missing is the dedicated power switch, reset button and Q-Code LEDs. I awarded the ASUS ROG Strix Z270E Gaming motherboard with Silver Pokderward.