Review
ASUS ROG Zephyrus S Gaming Laptop Review – It Sounds Bigger Than It Actually Is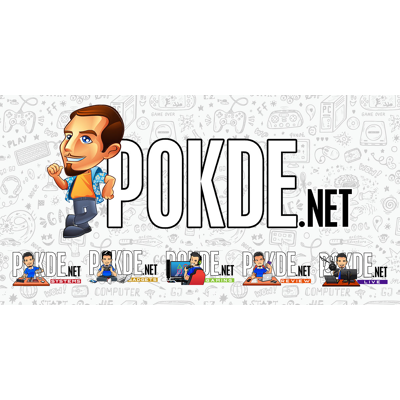 Positives
+ Has good performance (I7-8750H + GTX 1060 6GB)
+ Sleek and sexy
+ Light and easy to bring around
+ Decent array of ports
+ New Armoury Crate software is much better than the old ROG Gaming Center
Negatives
- Fans are way too noisy almost all the time
- Keyboard is awkward to type on due to its placement
- Lacks an SD Card Reader and a LAN port
- Abysmal battery life
- Only has a single storage drive (SSD only)
ASUS ROG Zephyrus S Gaming Laptop Review
Unboxing the ASUS ROG Zephyrus S
If you missed out on our earlier post on the ASUS ROG Zephyrus S gaming laptop, click right here to get up to speed.
Appearance
The ASUS ROG Zephyrus S gaming laptop is very much alike the original Zephyrus laptop, which we also reviewed. The hood itself is split into two parts; a matte black finish and a glossy metal finish with the ROG logo on it. The ROG logo does actually light up but not the way you expect it. It glows red but it's as if the logo is wearing a fishnet over it.
On the left side, you have an air vent, a charging port, a USB-C port, two USB-A ports, and the combo audio jack. On the right side, you have another air vent, a USB-C port, and a single USB-A port. You can still connect it to an external display as the HDMI port is located on the back side, along with a Kensington Lock.
Upon lifting the hood, you will be greeted with a 15.6-inch Full HD 144Hz display and a 4-zone RGB keyboard with Aura Sync, in the style of the original Zephyrus. In other words, the ASUS ROG Zephyrus S gaming laptop has the keyboard on the lower side. It is considered a desktop-style keyboard because you do have everything, including the numpad.
The trackpad doubles as a numpad and it can be enabled with the push of a button. This is your standard chiclet keyboard, so it feels like what you would expect from a laptop. Right above the keyboard, there is a big, empty space with some slits and the ROG logo on it. In case you're wondering, this is where the speakers are located.
There's nothing much on the bottom here and it looks pretty clean and flat. You have the ROG logo, some product info stickers, a couple of air vent slits on the left and right sides, and rubber stands.
Aside from the ports mentioned earlier, there are a couple of air vents on the back and it's pretty small. Of course, this is definitely out of their power as any bigger and it will make the laptop even bigger or heavier, so that's something to consider.
Overall, the ASUS ROG Zephyrus S gaming laptop is a very sleek and sexy machine, much like the original Zephyrus. The only issue I had is the awkward keyboard placement but when you consider the overall package, it's one of the classiest machines around.
Specifications
CPU
Intel Core i7-8750H (6C / 12T @ up to 4.1 GHz), 9M Cache, 45W TDP, 14nm
RAM
16GB 2666MHz DDR4
GPU
NVIDIA GeForce GTX 1060 6GB GDDR5
Storage
512GB PCIe G3X4 NVMe SSD
Display
15.6″ FHD (1920 X 1080) 144Hz IPS-level display (3ms response, 100% sRGB)
Keyboard
Desktop-style 4-Zone RGB keyboard with Aura Sync (NKRO)
Connectivity
Wireless:
Intel 802.11ac (2×2) Gigabit Wi-Fi
Bluetooth 5.0
I/O:
2 x Type-A USB 2.0
1 x Type-A USB 3.0
1 x Type-C Gen 1
1 x Type-C Gen 2 with DisplayPort 1.2 and Power Delivery
1 x HDMI (supports 2.0)
1 x Kensington Lock
1 x Proprietary Charging Port
Audio
2 x Speakers (Stereo)
1 x Combo Audio Jack
Power
50Whr 4-cell Li-Polymer Battery
Dimensions
360 x 268 x 14.95~15.75 mm (W x D x H)
Weight
2.1kg
Performance
The ASUS ROG Zephyrus S gaming laptop uses only a single storage device and that is the 512GB Samsung PM981 NVMe PCIe SSD. ASUS did mention that this will have a minimum of 1600 MB/s write speed and it's definitely shown via the benchmark result above. Generally, you can expect some real good speeds here.
On Cinebench R15 on the other hand, the OpenGL test ran pretty good, easily surpassing that 60 FPS mark. The Intel Core i7-8750H performed as we expected from this test, being very close to 1000 cb.
And lastly in our synthetic benchmark suite, Unigine Heaven Benchmark 4.0. It does an admirable job on the Ultra preset and it definitely shows that it's capable of playing plenty of games in its highest settings without issues. Though, it may be better to dial down the settings a bit for a select few.
For our games test, we first put it to the test with two of the most popular eSports titles out there; DotA 2 and Counter-Strike: Global Offensive (CSGO). It managed to demolish through the games with ease at their highest settings, and there's more than enough frames on average for you to take advantage of that 144Hz display for CSGO. It's worth noting that while there may not be any thermal throttling, the ASUS ROG Zephyrus S gaming laptop was very noisy throughout the duration
For the more resource-intensive games, we started first with Far Cry 5 the settings cranked at maximum. It still managed to play the game with an average of 61 FPS, which is very smooth. The difference in temperature for CPU and GPU is very noticeable with 25 degrees difference. There was a slight thermal throttling according to HWInfo64, which surprisingly didn't last long. Just like in the other two games, the fans were really loud.
And the last game in our games benchmark is one of the hardest games to run today, Assassin's Creed Odyssey. What's interesting here is that on average at the highest settings, it only managed 38 FPS but, there was no thermal throttling whatsoever. It's worth noting that the fans are super loud when running this. For the best experience, running the game on the High preset instead of the Ultra High will yield an overall pleasant gaming experience.
For the battery life, you can't really expect much from a gaming laptop. After all, some of the things here like the GPU will easily eat up the battery life, even if you're just browsing the web. With that being said, i only managed about two to two and half hours of use per full charge with 50% brightness. You're definitely going to need to bring the charger everywhere you go if you plan on getting one for yourself.
User Experience
As you may know at this point, the ASUS ROG Zephyrus S gaming laptop is packing quite a bit of firepower under the hood. Intel Core i7-8750H, GeForce GTX 1060 6GB, and 16GBs of RAM. It's not the most powerful but it is plenty, and you can certainly do a lot of things on this machine easily. With the lighter titles like CSGO, it has enough power for players to take advantage of its 144Hz display but for some of the newer, more intensive titles, you may need to dial down the settings at least a little bit.
In terms of storage, it only has a single NVMe PCIe SSD (Samsung PM981), which makes sense given the size of the ASUS ROG Zephyrus S gaming laptop. There is plenty of storage space though as it is 512GBs in capacity. As it is the only storage option here, be sure to download a tool like Samsung Magician or anything similar to maintain it in order to ensure its lifespan and performance.
With all of that being said, it can be annoying to use this laptop for one simple reason; noise. The fans starting spinning like crazy even while doing some simple tasks like browsing the internet. I wish I was joking but that actually happened when I was on social media and also watching YouTube videos. There were no fan boost modes that were activated, and it wasn't set on some high performance preset either. Needless to say, anything that's even remotely intensive resulted in a very noisy machine.
With that being said however, at least it managed to cool down the ASUS ROG Zephyrus S gaming laptop well enough. From our performance section, I was surprised by the lack of thermal throttling for the most part. Sure, while the GPU temperatures are good, the CPU temperature is a bit on the high side but I've seen worse bigger laptops like the Predator Helios 300 for example.
There is a decent array of ports here on the ASUS ROG Zephyrus S gaming laptop. Three USB-A ports, two USB-C ports, a HDMI port, and a combo audio jack. I'm starting to notice a trend with laptops nowadays not having an SD card reader so I'm not really surprised at this point, but it would still be nice to have one instead of bringing a USB dongle for it. A LAN port would be nice as well but I have a feeling this may be due to limitations with the size.
Moving on to the part that I personally disliked about the ASUS ROG Zephyrus S gaming laptop, the keyboard. Does the keyboard itself feel comfortable to type on? Yes. Is it aesthetically pleasing with light, colours and stuff? With 4-zone RGB and Aura Sync, sure. However, they have reverted back to the same position that the original Zephyrus had, which is on the lower side. The picture above shows my typing speed on this laptop, which is roughly 80% of my usual speed. Not too bad, but still, the positioning feels off for me.
The keyboard is rather cramped given that its sharing space with the trackpad and it's somewhat uncomfortable to use unless you have a wrist rest. Without it, typing just feels rather awkward. If you have a wrist rest, then you may need to bring that along too, which can be a bit troublesome. The trackpad itself is okay, and it feels like a natural position. Doubling it as a numpad to save space also jives well for me since most users don't use numpads often anyway. If you're a data entry kind of person, best not to use that numpad.
On the software-side of things, ASUS ROG laptops used to have the ROG Gaming Center software which allows you to check on the status of the machine, customize, and optimize it. On the ASUS ROG Zephyrus S gaming laptop however, it has the new and improved Armoury Crate software.
While the purpose of the software is still the same, it has a brand new user interface which I personally really love. It's sleeker, sexier, and also easier to navigate compared to the old software. In here, you can check running temperatures, customize the keyboard's 4-Zone RGB lighting, use specific custom profiles which some of the most famous eSports players utilize, and more.
If you're looking to overclock or run some form of "boost" mode, this is the place you need to be at. It's generally straightforward and most users shouldn't be at risk of potentially destroying the hardware. You can even add functionality by downloading more tools via the software itself. You can access the Armoury Crate either by opening the software manually or simply pressing the ROG button located above the trackpad / numpad.
The 15.6-inch display here is a joy to look at whether is it for watching videos or playing games. The colours are lively and not oversaturated, viewing angles are pretty good, and the 144Hz display lets me enjoy some real smooth gaming experiences. Of course, this is provided the games that I play can pump up enough frame to take advantage of it. Given the specs and the size of the display, I'm thankful that it uses Full HD resolution instead of 4K or 1440p. Unless the screen is bigger, most people won't be able to tell the difference between those 3 resolutions anyway, and the laptop will need power to run things at higher resolutions.
On the sound department, the ASUS ROG Zephyrus S gaming laptop certainly feels surprisingly wholesome. Given the placement of the speakers, it feels like the audio is focused on you when you're using it, which is great. Of course, the best would still be to use a good headset / headphone but it's still good to have nonetheless.
Overall, the ASUS ROG Zephyrus S gaming laptop has the power to perform in a slim package. It does have its quirks but the good thing here is that there isn't many of it. The downside of that however is that these quirks can be a dealbreaker for a number of people, from the really noisy fan to the awkward keyboard placement. It depends on what you want from a gaming laptop.
ASUS ROG Zephyrus S Verdict
In the past, ultraslim gaming laptops are practically unheard of. Fast forward to today, and you do have a small number of choices. In fact, ASUS themselves have three different Zephyrus models released until now, and we have other folks like MSI doing that as well with their GS65 Stealth 8RF. So if you're considering the ASUS ROG Zephyrus S gaming laptop, then chances are that you want something powerful but not be encumbered by something big and heavy.
The Zephyrus S has good performance, but it is a very noisy machine with an awkward keyboard placement. I can't fault its battery life given the power its packing so I feel like those two points will heavily influence whether you should buy it or not.Those two factors are dealbreakers for me that would make me avoid this at all costs. I don't recall the original Zephyrus as well as the Zephyrus M making this much noise and so often either, with the latter having a keyboard placement that makes sense and the former coming with a wrist rest from the get-go.
If you want an ultraslim gaming laptop but you want to stick to ASUS, do consider the original Zephyrus or even the Zephyrus M, although the latter is roughly 300g heavier. Otherwise, the GS65 Stealth 8RF may be the better option. The ROG Zephyrus S is a fair bit cheaper though, priced at just RM7999. With that being said, I award the ASUS ROG Zephyrus S gaming laptop with our Bronze Pokdeward.