Review
ASUS RT-AC86U Wireless-AC2900 Review – featuring AiMesh for Ultimate Network Simplicity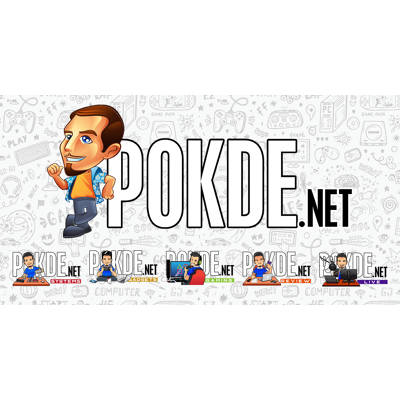 Positives
+ Solid build with a sleek red and black design
+ Triple Antennas
+ Dual-band 2.4GHz and 5GHz support
+ Newbie friendly setup wizard
+ AiMesh makes extending network a piece of cake
+ Complete suite of security and configurability
+ MIMO technology built-in
Negatives
- Lack of dual 5GHz like in the RT-AC5300
- 4-LAN ports only for a router at this price
You know what mesmerizes me the most when it comes to wireless networking? The fact that there are waves of data passing between the wireless router and your device, it's there, yet so eloquently imperceptible to our senses. This mysterious world of wireless waves solves much of our mobility issues but at the same time makes it tough to physically identify certain parameters that affect the overall performance of the wireless network. Which is why, it is hard to convince anyone about the advantages of a powerful wireless router. We can't blame them either. These devices are expensive and for a technology that is not visible to the naked eye, it sounds a lot like a gamble. This is not the same as purchasing a smartphone that will clearly project its prowess from the moment it's switched on.
Today, we have a pretty interesting networking hardware in our lab. It's the ASUS RT-AC86U which is a wireless-AC2900 dual band gigabit router. This is a tame version of the wild beast ASUS RT-AC5300 which we use as our daily networking hardware but don't get me wrong, if a tiger has fangs, a bull has its horns too. In fact, the RT-AC86U is a no-nonsense superweapon you could have to complete your networking hunger both at home or at office. Let's see.
Unboxing ASUS RT-AC86U Wireless-AC2900
We have created this unboxing video to give you a clearer view of the external façade and the contents within. Enjoy. And here's what the contents hold.
Appearance
The one thing I have always been a huge fan about ASUS products is their design language. There are various things that we can agree to disagree about different brands, but when it comes to design, ASUS just make some of the best-looking products. Period. The RT-AC86U is no exception. If you are familiar with ASUS networking line-up, you would find similarities in the RT-AC86U with the RT-AC87U. This is the "standing" version of its predecessor and it's up to you to decide which one sits better.
The front side looks like a hood of a sports car. Three creases give it a diamond look and the embossed red vent-like design gives it the attitude that it needs. After all, you are earning some bragging rights here. The ASUS emblem gracefully sits at the top of this side and right across it, at the bottom, you can see the indicators for each LAN port, WAN connectivity status, Wi-Fi 2.4GHz and Wi-Fi 5GHz statuses and power. These LEDs flash in white when everything is fine and red when it needs attention. If it bugs you too much, you can turn them off with just a press of a button at the back.
Which leads us there. The back is well designed and organized too. The vertical symmetrical lines hide invisible vents behind them to keep the beast cooled down when its running on endurance which is what its good at. In between these lines, somewhere at the bottom left, sits the reset button to show it who is the boss when things get rowdy.
At the bottom part of this side, from left, you can see the power button right above its adapter socket, followed by one USB 2.0 and one USB 3.0 ports which are located just before the WAN RJ45 cable port.
On the right side are four LAN ports out of which, one of the ports can be dedicated to your Internet TV that may be bundled with your ISP. The port varies based on different ISPs but ASUS has made it rather easy to identify from the admin panel.
Right between these ports, in the middle is an LED on/off button that trigger the front LEDs I was talking about earlier.
The side has two buttons that enable WPS and turn on/off Wi-Fi which, let's face it, you would never use anyway.
The top section holds three antennas that extends the range of the wireless router without which, the internal 3dBi antenna would be too short of a range for your crib. The antenna provided are flexible so if you are planning to use beam-forming it makes setting up rather simple. That's all that is to the appearance of the RT-AC86U. Now let's set this baby up.
Specifications
Network Standard
IEEE 802.11a, IEEE 802.11b, IEEE 802.11g, IEEE 802.11n, IEEE 802.11ac, IPv4, IPv6
Data Rate
802.11a : 6,9,12,18,24,36,48,54 Mbps
802.11b : 1, 2, 5.5, 11 Mbps
802.11g : 6,9,12,18,24,36,48,54 Mbps
802.11n : up to 450 Mbps
802.11ac : up to 1734 Mbps
1024QAM (2.4GHz) : up to 750 Mbps
1024QAM (5GHz) : up to2167 Mbps
Antenna
External antenna x 3
Internal 3dBi antenna x 1 for Wi-Fi
Transmit/Receive
MIMO technology
2.4 GHz 3 x 3
5 GHz 4 x 4
Processor
1.8 GHz dual-core processor
Memory
256 MB Flash
512 MB RAM
Wi-Fi Technology
Beamforming: standard-based and universal
1024-QAM high data rate
20/40/80 MHz bandwidth
Operating Frequency
2.4 GHz / 5 GHz
Encryption
64-bit WEP, 128-bit WEP, WPA2-PSK, WPA-PSK, WPA-Enterprise , WPA2-Enterprise , WPS support
Firewall & Access Control
Access control:Parental control, Network service filter, URL filter, Port filter
Management
UPnP, IGMP v1/v2/v3, DNS Proxy, DHCP, NTP Client, DDNS, Port Trigger, Port Forwarding, DMZ, System Event Log
VPN Support
IPSec Pass-Through
PPTP Pass-Through
L2TP Pass-Through
PPTP server
OpenVPN server
PPTP client
L2TP client
OpenVPN client
WAN Connection Type
Internet connection type : Automatic IP, Static IP, PPPoE(MPPE supported), PPTP, L2TP
Ports
RJ45 for Gigabits BaseT for WAN x 1, RJ45 for 10/100/1000/Gigabits BaseT for LAN x 4
USB 2.0 x 1
USB 3.0 x 1
Buttons
WPS Button, Reset Button, Power Button, Wireless on/off Button, LED on/off Button
Features
MU-MIMO
Traffic Analyzer
Adaptive QoS
WTFast Gamers Private Network
AiProtection
Parental Control
Guest Network : 2.4 GHz x 3, 5 GHz x 3
Mac OS Backup
Enhanced media server (AiPlayer app compatible)
– Image : Jpeg
– Audio : mp3, wma, wav, pcm, mp4, lpcm, ogg
– Video : asf, avi, divx, mpeg, mpg, ts, vob, wmv, mkv, mov
AiCloud personal cloud service
3G/4G data sharing
Printer Server
– Multifunctional printer support (Windows only)
– LPR protocol support
Download Master
– Support bt, nzb, http, ed2k
– Support encryption, DHT, PEX and magnet link
– Upload and download bandwidth control
– Download scheduling
AiDisk file server
– Samba and FTP server with account management
IPTV support
Roaming Assist
LED Indicator
Power x 1
Wi-Fi x 2
WAN x 1
WPS x 1
LAN x 4
Power Supply
AC Input : 110V~240V(50~60Hz)
DC Output : 19 V with max. 1.75 A current
Dimensions
220 x 160 x 83.3 ~ mm (WxHxD)
Weight
872 g
Operation mode
Wireless router mode
Access point mode
Media bridge mode
AiMesh Node
Setting up the RT-AC86U and Configuration
The best practise when setting up a router from scratch is to setup a fixed IP on your local machine based on the base IP of the router and using LAN cable hooked to one of the LAN ports of the router. However, most routers today have matured and the competition is on-going on who makes it as dumb-friendly as possible. In the case of ASUS, you could find the default SSIDs and the PIN to connect to these bands behind the router. If you can't find the SSIDs or if they're not the same as the one specified at the back, just hit the reset button for 5 – 10 seconds and it will just reset. Now look for the Wi-Fi band, use the PIN as authentication method, and you're ready to configure it.
The first thing that the router will ask you to do, is to change the admin username and password; which is an excellent practise. This is then followed by your ISP configuration. Being in Malaysia, we use PPPoE to authenticate with our ISPs. If you are using Unifi Home or Business, or Maxis Home of Business, select the special ISP requirements and choose from the dropdown respectively. If you're using Time Fibre, you can just proceed without selecting the special ISP requirements box. What this will do is automatically set the IVRs of the respective ISPs and configure the LAN port for the Internet TV service that comes with your ISP. If you're adventurous, you can also set custom settings which will then allow you to select your preferred port instead of being forced to use the one defined by default.
That's it! Once you're done with the wizard, you will be taken to the router's dashboard. While I'm not a fond of the colour scheme of this dashboard, from the UI/UX perspective, this is probably one of the easiest to use dashboard compared to any routers in the market. The essentials are there, very easily identified and if something is not working the way it should, it shows it right at the point where it is happening. By now, you would have noticed that there are no dual 5GHz bands which is probably the only one functionality the RT-AC86U doesn't have compared to the RT-AC5300. If you are familiar with ASUS routers, you could also see that there's a new thing called AiMesh Node at the bottom of the clients counter which we will explain later on.
Guest Network Setup
Moving on, the guest network mode allows you to setup network for, well, your guests. In fact, you can isolate different SSIDs for different type of guests with different parameters. For example, you can limit the bandwidth to 5Mbps and disable authentication if you are feeling generous for your neighbours. You would want to disable local intranet access for this band obviously. Next, you can add another SSID for the guests that actually visit your house and probably will be staying for a while. You can set unlimited bandwidth and setup authentication for this SSID. Whether you need to grant local network access is up to you. Point is, all in all, you can have 8 SSIDs including 2.4GHz and 5GHz bands at home or office by just using this one router.
AiProtection
This part is so important and yet most people overlook it. Security for your network is probably the highest thing that you should consider when getting a high-performance router. The AiProtection suite under the hood of the RT-AC86U is provided by Trend Micro. I myself have been an avid fan of Trend Micro for over a decade now, so to me, I'm a happy camper here. Among the features provided in the AiProtection suite are router security assessment, malicious sites blocking, two-way Intrusion Prevention System for anti-DDoS and anti-botnet. While your browser already serves as the first layer of security against most of these threats, the router provides a holistic solution with higher efficiency and statistics that can be viewed by the administrator. The basic tests passed with flying colours here, so unless an exploit occurs, we are heavily safeguarded.
Simulating a test environment, we attempt to download a safe virus to see how well does it work and it seems to do its job pretty decently. But the good thing here is how neatly the RT-AC86U reports the events.
As you can see, the earlier test that I ran has been recorded in the event as Malicious Site Blocking and depending on how much malicious activity is happening on the router, this page will present the data accordingly. The RT-AC86U also comes with Two-Way Intrusion Prevention System that prevents spam network spam or DDOS attacks on any device that is connected within the network, along with any malicious incoming packets that could harm any device.
Adaptive QoS
What's a good router without QoS? The RT-AC86U comes with adaptive QoS that ensures inbound and outbound bandwidth on all connected devices are prioritized by applications. There are three types of QoS; Adaptive QoS, Traditional QoS and bandwidth limiter combined with which, you could let the router decide the ports and settings or manually define it yourself. Because we use this router in our office, we prioritize web surfing over other modes, in other words, putting port 80 on the highest priority. As much as I want to elaborate on QoS, there is no practical way to test out how well the QoS is doing its job without using very expensive equipment. But when you have well over 20 devices on a 10Mbps connection, you can pretty much feel the difference in intensive modes like gaming. I must say, the QoS on ASUS routers aren't the best around. They do work, but there are routers out there that can do the job much better. Then again, if you're using under 30 devices and have a connectivity above 100Mbps, trust me, it wouldn't matter.
Network Range & Signal Strength
One of the key differences that the RT-AC86U has against the RT-AC5300 is the fact that the former comes with 3 antennas and dual band Wi-Fi while the latter has 8 antennas and triple bands with 2 5GHz bands that can function as one via the Smart Connect. It doesn't put the RT-AC86U any inferior though, because it does support 1024-QAM high data rate and has MIMO technology with 2.4GHz (3 x 3) and 5GHz (4 x 4) transmission and receiving capabilities. However, theoretically, the range would differ by a minor difference, let's do a comparison.
On the 2.4GHz band, the RT-AC5300 managed to beam the wi-fi signal at about -45dBM while the RT-AC86U managed to transmit at about -55dBM at the same location. This is the further point in our office from the router with no interruption in the line of path of the network.
On the 5GHz band, the RT-AC5300 projects two beams on 5170MHz and 5815MHz that are distributed across 35 – 50 channels and 148 – 162 channels respectively. At 5170MHz, it projects about -55dBm signal strength while at 5815 MHz, it projects around -54dBm strength. In comparison to that, the RT-AC86U only delivers 5GHz band on 5170MHz across 34 – 50 channels and peaks out at -58dBm.
The difference here is very minimal, but if your premise happens is large, every single juice of signal strength matters especially with walls getting in the way. But I will say, this router does deliver promising network range. I mean, we are comparing it against one of the best wireless routers in the world, which is a very tough competition to throw at it, and it manages to stand out pretty well!
Moving to the awesome part
As you can tell, I've narrowed down my review to only the most important aspects of the router. Most of the configurations are standard and we have discussed them before so I don't want to repeat myself on that. Of course, if you have any questions about this router, you can leave a message in the comments section and I will be more than glad to answer them – for as long as I have the router that is. So far I've highlighted the things that I know you guys would be asking otherwise. Now I want to move on to one of the most innovative features that ASUS has brought to the world of networking.
AiMesh
AiMesh is ASUS' innovation in making networking as extended as possible, yet retaining its simplicity. Basically, any devices that support AiMesh are eligible to participate in this cluster. So what is AiMesh? AiMesh combines more than one ASUS routers and forms a network mesh that provides whole-premise coverage with a centralized management. Too much to digest? Let me break it down with diagrams and example instead.
Every AiMesh router is called a "node" and all of these nodes interact with each other with standard protocols. One of the main node becomes the "master node" where this will become the central management console for all nodes. In AiMesh, the SSIDs and their passwords remain the same throughout the whole network mesh. And your devices will switch between different nodes without you realizing it as you move between different nodes. This can be elongated as far as you want as long as all nodes are inter-connected and none of the devices are down or turned off. But AiMesh is much more than just that.
Regardless of which node you are connected to, when you try to login to that node's admin console, you will be redirected to the master nodes' management console. In fact, you actually manage the rest of the nodes from within the master nodes' administration panel. All these AiMesh nodes are built in a way that makes it very easy to setup too. You want to know how easy? Check this out.
So we set our RT-AC5300 as the master node and reset the RT-AC86U to factory default settings. We turn on the RT-AC86U router and just leave it unattached from any device. On the RT-AC5300 dashboard, we click on the AiMesh icon right at the bottom.
That will present to you the AiMesh option, to which you could hit the search button. Note that we have not done anything on the RT-AC86U yet.
And just like that, you suddenly see our RT-AC86U router in the list. This couldn't have been easier! Now let's click on it.
That's really all that it will ask. You hit apply and you're done.
It will automatically configure everything by itself. Let the node initialize to 100% and the RT-AC86U becomes the next node.
In fact, once it's built the mesh, you can even opt to hardwire the nodes. Just plug an RJ45 cable from the LAN port of the maser node to the WAN port of the extending node and you have a wired network instead. You still do not need to configure anything on the extending node. The master node takes care of this itself. If you want to repeat this with the next node, you can just plug another RJ45 cable from the LAN port of the extending node to another extending node (that's of course, if you do not want to use Wi-Fi for connectivity). This goes on and on until your premise has no blind spots left.
You can name the nodes to whatever you desire or use a preset from dropdown list.
Why not, right? :P
You can view more details about every node too, check its MAC address, set a priority to it, or even check the firmware version. Nifty, eh? Now, here's the magical part. This setup actually happened very quickly. You probably realized that there were no device connected to the extended node. Because by the time I reached this step, it was barely under a minute. Then suddenly, this happened.
We have about 20 wireless devices in our office and the ones that were closest started to connect to the extended node. Without the device owners realizing it. I plugged my desktop (Phoenix) to the node and it appears in the extended node, working perfectly fine too. Because the J7 Prime and the Note 8 were closer to the extended node, they immediately switched to it while the rest of the devices were closer to the master node still.
You might think that this is just a simulation of wireless extenders, and while its very close to that, ASUS has actually added some Ai of sorts here. It's called AiMesh for a reason afterall, no? I realized that if you are connected to one of the nodes and you're running a stream or playing games (in other words, using UDP packets), if the extending node is strong enough, it doesn't switch to the next node because it will give you a "jig" or a short network latency and that's not good. However, if you are only running TCP packets, the switch happens very quickly and almost instantly. I would like to test this extensively, and I have the ASUS Lyra for that, but the Lyra has yet to receive the AiMesh update at time of writing. Once we get the update, we shall do a round of extensive testing on this. On two nodes, the experience was remarkable. We shall extend to 5 nodes in our next review and see what we pattern do we get out of it.
Conclusion
Well, there you go. The ASUS RT-AC86U with wireless-AC2900 dual band gigabit router review. The price of the router is RM1569 which is definitely not your average router's price but considering the heavy load of features that it carries, it's definitely worth the money spent. This router is what a performance router needs to be. It's practical, it's decent looking, and the AiMesh support is a huge bonus for it. It lacks the features like dual 5GHz band and 8 antennas that I only consider as "unnecessary luxury". If you still believe your standard ISP router stands a chance against this monster, I dare to put a head-to-head fight for it.