ZOTAC Malaysia Running GPU Trade-In Program – Any Graphics Card From Any Brands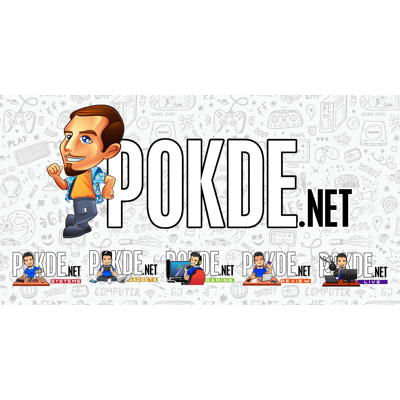 Looking to buy a new graphics card? Well, ZOTAC Malaysia is currently running a GPU trade-in program, accepting any graphics card from any brands.
ZOTAC Malaysia Running Graphics Card Trade-In Program
If you have been hunting for a new graphics card now, especially with prices going down and Malaysians enjoying the wonderful 0% GST clause, this might just be the piece of news that you have been wanting to hear about. The folks over at ZOTAC Malaysia is currently running a graphics card trade-in program.
How this trade in program works is simple. Just fill in their google form, wait until you receive a confirmation from them and bring the graphics card that you're not using / plan to use for trade-in to the instructed ZOTAC Malaysia partner / reseller. The only condition that they have is that the graphics card must in be working condition.
They don't mind any card from any brand. To be precise, this is what they said, word for word:
Any old "working" AMD/ATI/NVIDIA from any brands such as ASUS, GIGABTYE, MSI, ZOTAC, INNO3D, GALAXY, PALIT, GAINWARD, COLOURFUL and etc.
Editor's note: In case you plan on trading in something like the old 3dfx Voodoo cards, you might want to ask ZOTAC Malaysia about it first, just in case.
As for the rebate value, ZOTAC Malaysia has included the following as example to give consumers a clearer idea of what they'll be getting:
GTX 1050 2GB / 1050 Ti 4GB – RM80
GTX 1060 3GB / 1060 6GB – RM180
GTX 1070 Ti 8GB / 1080 8 GB – RM250
GTX 1080 Ti – RM300
Keep in mind that they will only allow one rebate voucher per person as there will be a limited number of rebate vouchers available. The trade-in program will be running from now until 21st July 2018.
Should you be interested in trading in your old cards, click here for more details and to participate.
Source: Facebook
Pokdepinion: Was about to take out all my old cards but guess that plan is a bust now. Remember, it's one voucher per person so don't be that guy who brings a village's worth of GPUs and then complains on social media for unfair treatment :P