Review
ASUS TUF Gaming A15 Review – Built as Solid as Its Value-for-Money Proposition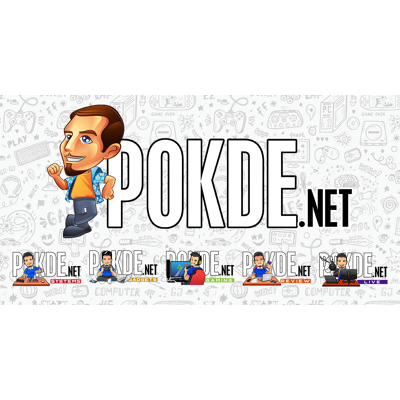 Overview
Looking for a gaming laptop with a serious value-for-money proposition? The ASUS TUF Gaming A15 powered by Ryzen 7 4800H could be the one for you. Is it worth your money? Let's find out.
2 Years Global Warranty
(1st year with Perfect Warranty)
Positives
+ Decent thermal performance
+ Solid performance
+ 1TB NVMe SSD
+ Great value-for-money proposition
+ 144Hz refresh rate
+ Good viewing angles and decent colours
+ Solid build quality with MIL-STD-810H
+ Good array of ports
+ Good expandability for RAM and storage
+ Superb speakers
Negatives
- Fan can get a bit loud
- It's an IPS-level display
- Single-zone RGB keyboard
- Display is a little dim
- No SD card reader
Unboxing the ASUS TUF Gaming A15
With every purchase of the ASUS TUF Gaming A15 laptop, you're expected to find the following items inside the box:
230W power brick
Power cable
TUF Gaming backpack
User guide and warranty
The ASUS TUF Gaming A15 laptop itself
Appearance
As you might be able to tell at first glance, the ASUS TUF Gaming A15 laptop has had quite the design change over its predecessors. It follows a more subtle design concept with a clean look. For our unit, it is in Fortress Gray and it has a sandblasted metal lid with the TUF Gaming logo taking centre stage. There also appears to be four screws in each corner, and you can see LED indicators as well as the TUF Gaming text on the bottom area of the lid.
Open it up and you'll be greeted by a 15.6-inch 144Hz Full HD IPS-level display, a webcam on the top bezel, ASUS logo on the bottom bezel, a single-zone RGB chiclet keyboard complete with numpad, air vents right above it, a trackpad below the keyboard, and some product stickers. The keyboard design is strikingly similar to the one seen on the STRIX SCAR II. It's also worth noting the brushed metal finish here, giving it a sleek look.
On the left side, you have a proprietary charging port, RJ45 LAN port, HDMI port, two USB-A ports, a USB-C port, and the 3.5mm combo audio jack. You can also see a little bit of the speaker hole here. On the right side, you have another speaker hole, a USB-A port, and an air vent. There are no ports on the rear, only two air vents.
Moving to the bottom of the ASUS TUF Gaming A15 laptop, you can see five tough rubberized grips on four corners and one in the center, honeycomb-designed air vents, and 11 exposed screws. It is said to be easy to upgrade by opening it up with a standard screwdriver. It will expose two M.2 SSD slots, an HDD slot, and two RAM slots. There's also a special pop-open screw which will raise one corner of the bottom panel for easier separation.
Overall, the ASUS TUF Gaming A15 laptop has a more clean, sleek look this time around. It's a solidly-built machine with military-grade toughness, passing the MIL-STD-810H tests for drops, shake, heat, cold, and humidity. It doesn't need to have that over-the-top gamer aesthetic to let people know its strength, it can simply show it.
Specifications
CPU
AMD Ryzen 7 4800H @ 2.3 GHz (up to 4.2 GHz Boost), 8C/16T, 7nm FinFET, 45W TDP
RAM
16GB (2 x 8GB) 3200 MHz DDR4
GPU
AMD Radeon Graphics
NVIDIA GeForce RTX 2060 6GB GDDR6
Storage
1TB Intel 660p PCIe 3.0 x4 NVMe SSD
Software
Microsoft Windows 10 Home
Armoury Crate
GameVisual
DTS:X Ultra
Realtek Audio Console
NVIDIA GeForce Experience
Connectivity
Wireless
Realtek 8822CE (Wi-Fi 5, 802.11ac 2×2)
Bluetooth 5.0

Wired
1 x RJ45 LAN
2 x USB 3.2 Gen1 Type-A
1 x USB 3.2 Gen2 Type-C
1 x USB 2.0 Type-A
1 x Proprietary charging port
Display
15.6″ FHD (1920 x 1080) 144 Hz, LED-backlit Anti-glare IPS-level display with 45% NTSC
1 x HDMI 2.0b
Audio
2 x speakers
1 x 3.5mm combo audio jack
Power
230W power adapter
48 WHr 3-cell Li-polymer battery
Dimensions
359.8 x 256 x 24.7 mm
Weight
2.3 kg
Performance
Our unit of the ASUS TUF Gaming A15 laptop uses a 1TB Intel 660p SSD as its only storage device. On CrystalDiskMark, it got pretty good scores so you can expect fast loading speeds, boot-up times, and transfer speeds. If 1TB isn't enough, you can add another M.2 SSD or even an HDD inside.
On Cinebench R20, it had the highest single core score in our list of benchmarked devices thus far. It also managed to gain the second highest score for multi core, which is still very close to the top contender. Simply put, the ASUS TUF Gaming A15 laptop has a beastly CPU powering it.
On Unigine SuperPosition, it managed an admirable score. The laptops that managed to beat the ASUS TUF Gaming A15 laptop managed to do so most likely because of the stronger GPU.
As for 3DMark's Time Spy benchmark, it also performed admirably. I found it odd that it managed to beat the 8th Gen Intel Core i7 with the same GPU but lost to one that's running on the 9th Gen variant. I believe this is most likely due to RAM configuration. Either way, it's still a solid performer.
On 3DMark's Port Royal benchmark for ray-tracing on the other hand, it had decent performance. Given how intense ray-tracing can be, it's no surprise to see this result as it only uses a GeForce RTX 2060 GPU. Would not recommend playing games with ray-tracing on with this GPU for a more consistent gaming experience.
As for actual gaming, the ASUS TUF Gaming A15 had pretty good performance. All games were ran in its highest settings at Full HD resolution. In this scenario, CS:GO is probably the only game that can fully take advantage of the 144Hz refresh rate. With that being said however, you can crank up the frames by lowering your settings so no worries there.
While the CPU temperature did pass 90°C, there was no thermal throttling, which is great. GPU thermal performance is good as it stuck around the 70°C mark. It's also worth noting that the fan did get a bit noisy with all games but nothing overbearing.
Lastly, we have PCMark's Modern Office endurance test which tests for battery life for productivity-based tasks. It has a a pretty good battery life for a gaming laptop, which makes me wonder how good would it be with the 90Whr battery. On personal use, I find myself being able to use it for about 3 hours before needing to recharge, which is average for a gaming laptop.
It's worth noting that with a 90Whr battery capacity, you will be sacrificing the HDD bay.
User Experience
The ASUS TUF Gaming A15 laptop is quite an interesting machine. For starters, it's powered by the AMD Ryzen 7 4800H CPU and an NVIDIA GeForce RTX 2060 GPU. It's worth noting that it tends to run quietly, except when gaming as the fans will start to spin rather quickly. Given the familiarity with Intel-based laptops for consumers today, this is a big change from the norm and makes people wonder how good it can perform.
On the memory side, it has a 1TB Intel 660p NVMe SSD and 16GB DDR4 3200MHz RAM (8GB x 2). If that isn't enough, you can easily upgrade it yourself via the bottom panel. There are two RAM slots, two M.2 slots, and one 2.5″ HDD bay. While the 90Whr option isn't officially available in Malaysia, if you ever have the choice to go for it, just keep in mind that it will come at the cost of the HDD bay.
As for the display, the 15.6-inch display is good for gaming, especially with the 144Hz refresh rate, but decent for everything else. The viewing angle is good and the colour reproduction is just okay. Furthermore, I find that the brightness is a little dimmer than what I would have liked, even on max. The bezels aren't particularly thick, and I would prefer it this way instead of an oddly-placed webcam. It wouldn't make sense to put in such an expensive display on this type of laptop so it's perfectly fine to me.
The ASUS TUF Gaming A15 laptop has a good array of ports. You have 3 USB-A ports, a USB-C port, an HDMI port, a LAN port, a combo audio jack, and the proprietary charging port. What I find a bit odd is that one of the USB-A ports is USB 2.0. Given how far technology has advanced, I would expect at least USB 3.0 for all ports. I also would've liked if they included an SD card reader here but neither of these are dealbreakers.
As for the keyboard, we have a single-zone RGB chiclet keyboard complete with a numpad. It's comfortable to use with short travel distance, making it suitable for work and play. Having a numpad in this laptop size is a blessing for me. I personally don't mind the single-zone lighting, as I'm just glad it at least has lighting. The trackpad works fine, but nothing much to say about it. You're better off using your own mouse.
For that added bit of customization, you can make use of the ASUS Armoury Crate software. You can adjust the lighting, do some light overclocking, setup your own personal game profiles, and more. It works just like the ROG Armoury Crate, but the TUF Gaming theme slapped on it. It's easy to use and I doubt anyone would have trouble with it.
If you want to optimize your viewing experience, you can use the TUF GameVisual software. You adjust colour temperature and set it to specific viewing modes. I personally stick to default because I'm perfectly fine with it, but there's nothing wrong with adjusting it to your liking.
In the sound department, you have the DTS:X Ultra software where you can optimize your listening experience on speakers and with your headset. It doesn't improve the audio experience by a huge margin, but you can tailor your experience to your liking, which is great. There's also the Realtek Audio software but your options are limited.
As for the speakers themselves, I was actually blown away by it. Never have I heard so much depth from built-in speakers before. There's noticeably more bass, it's crystal clear, and audio for music, movies, and games are generally more wholesome. I would be perfectly fine using this without a headset or external speakers.
If you're looking for something more premium, check out our review of the ASUS ROG Zephyrus by clicking right here.
ASUS TUF Gaming A15 Verdict
The ASUS TUF Gaming A15 laptop has a very solid value-for-money proposition. The build quality is solid, the performance is good, it's easy to upgrade memory, 144Hz refresh rate, it has a good array of ports, and the built-in speakers are superb.
On the downside, the display is a little dim, it's only a single-zone RGB keyboard, the fan can get a bit loud, it's lacking an SD card reader, and it's an IPS-level display. Realistically, most people would be uncertain to buy this just because of the Ryzen CPU but if you're willing to take that leap, it will not disappoint you. It's not perfect, but it's still pretty damn good.
With that, I award the ASUS TUF Gaming A15 laptop with our Silver Pokdeward.
Big thanks to ASUS Malaysia for letting us use this laptop for the purpose of this review.