Review
ASUS TUF Gaming FX505 Gaming Laptop Review – The Gaming Essentials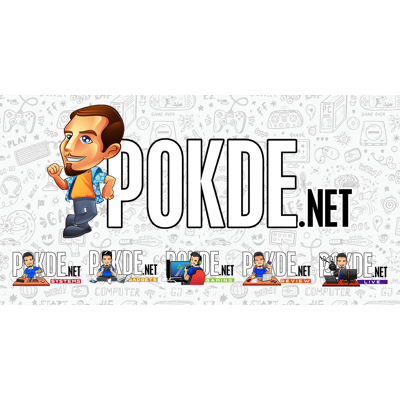 Positives
+ Packs a good amount of firepower (I7-8750H + GTX 1060 6GB)
+ Eye-catching, immersive display with NanoEdge
+ 144Hz display
+ Decent amount of ports
+ Has good cooling
+ Solid build quality with a clean, yet aggressive look
Negatives
- No SD Card Reader, Thunderbolt, USB-C port
- Arrow keys have a bit of an awkward position
- Average battery life
- Limited RGB keyboard customizability via TUF Aura Core
ASUS TUF Gaming FX505 Gaming Laptop Review
Unboxing the ASUS TUF Gaming FX505
Appearance
The first noticeable thing on the ASUS TUF Gaming FX505 gaming laptop is the X-Design on its lid with the golden glow of the ASUS logo right at the center. It certainly makes it look like it's made of reinforced materials which will make you believe that it is indeed a "TUF Gaming" machine. For this version, the lid is metallic and it has a sand-blasted finish which gives it a unique mixture of clean, classy appearance with an aura of power and toughness.
On the left side of the ASUS TUF Gaming FX505 gaming laptop is where most of the ports are located. This is where you can find the charging port, RJ45 LAN port, HDMI port, three USB-A poorts, and the combo audio jack. The Kensington Lock is located on the right side, where it resides in solitude.
Upon lifting up the hood, you'll be greeted with the desktop-inspired RGB-backlit chiclet keyboard (with WASD in a transparent key cap), a trackpad, and a 15.6-inch Full HD 144Hz Anti-Glare display. It is a NanoEdge display so the bezels are quite narrow, giving it a more attractive look and definitely helps with immersion.
There is quite a bit of air vents on the bottom of the laptop, with four rubber stands on each corner to give it a teeny bit of lift when placed on a surface for better cooling. Would have been interesting if they could integrate that ErgoLift hinge here. In case you're wondering, it doesn't have that single screw Easy Storage Access panel as seen in the FX503.
On the back, you can see what appears to be grills. This is for the sake of ventilation, and you can feel hot air blowing out of the laptop right here just by putting your hands there.
Overall, the ASUS TUF Gaming FX505 is a gaming laptop that not only looks good, but feels good too. Clean, classy appearance with an aura of badassery, I can see a lot of gamers being proud owning one just by how good it looks.
It's worth noting that the Red Matter colour option will have a plastic lid as opposed to the metallic one on this one. The one we're using for this review is called Gold Steel.
Specifications
CPU
Intel Core i7-8750H (6C / 12T @ up to 4.1 GHz), 9M Cache, 45W TDP, 14nm
RAM
8GB DDR4
GPU
NVIDIA GeForce GTX 1060 6GB GDDR5
Storage
128GB PCIe Gen3 SSD + 1TB 7200RPM HDD
Display
15.6″ FHD (1920 X 1080) 144Hz Anti-Glare IPS-level Panel with 72% NTSC
Keyboard
Desktop-inspired RGB-backlit Chiclet Keyboard with Overstroke technology
Connectivity
Wireless:
802.11ac Wi-Fi
Bluetooth 5.0
I/O:
2 x Type-A USB 3.0
1 x Type-A USB 2.0
1 x RJ45 LAN
1 x HDMI (supports 2.0)
Audio
2W Stereo Speakers with Array Microphone
DTS Headphone: X
1 x Combo Audio Jack (Mic + Headphone)
Power
48Wh 4-cell Polymer Battery
Dimensions
360 x 262 x 25.8 mm (W x D x H)
Weight
2.2kg
Performance
On CrystalDiskMark, you'll notice that the speed for the SSD (left) is faster than what you normally see in other reviews here on laptops with an SSD. This is because it is a PCIe Gen3 SSD, not your typical SATA or M.2 SSD. Realistically, you probably won't be able to tell the difference in loading / booting from a normal SSD, but it's a good thing to have either way. The HDD (right) is a 7200RPM HDD so the speeds are as expected. It would be nice if we had at least a 240 / 250GBs of SSD storage but this should suffice for most people.
On Cinebench R15, you can see that it pretty much ran through the test easily. The OpenGL test ran very smoothly overall and the CPU score shows that it's no slouch. If you're wondering why the CPU score is that high, you may be confusing it with the Intel Core i7-8550U, which is designed to be more power efficient. This is the i7-8750H, which is designed for high performance.
On Unigine Heaven Benchmark 4.0 using the Extreme preset, the ASUS TUF Gaming FX505 gaming laptop performed admirably. It easily went over 60 FPS and certain points, went above 100 FPS. Simply put, you can easily run a lot of games on it with little to no sacrifice on quality easily.
For our gaming benchmark, I decided to use two of the most popular eSports titles around (DotA 2 and Counter-Strike: Global Offensive) and one of the latest games you can get your hands on today, Assassin's Creed Odyssey. All games were running at the highest setting possible to see how well it fares in that area.
In DotA 2, gameplay is always smooth and there were a number of times when the FPS went above 100. It usually starts to drop during massive clashes involving multiple heroes but it's worth noting that you will not be experiencing any sudden freezes or similar issues unless you're facing network-related problems. Thermal throttling is not present here.
In CS:GO, you can have a wonderful gaming experience which will allow you to take advantage of the ASUS TUF Gaming FX505 gaming laptop's 144Hz display. Temperatures were running fine with no thermal throttling. The fan gets a little bit noisy but nothing overbearing.
In Assassin's Creed Odyssey, it ran the built-in benchmark tool pretty well. While the average FPS is at 39, it's worth noting that this is one of the most resource-intensive games available today with the system requirements mentioning a targeted 30 FPS of gameplay. Keep in mind that for 60 FPS at 1440p, even the RTX 2080 is said to struggle to produce 60 FPS consistently. While this may just be running in Full HD, it is running on a 6GB GTX 1060 and I believe it ran pretty well. Surprisingly, no thermal throttling here as well.
For battery life, it is a performance-oriented gaming laptop after all so I wasn't expecting anything grand here. With regular use consisting of internet browsing (Edge Browser) on a stable Wi-Fi connection, word processing, and listening to music, I experienced about 3 hours of battery life. Using a different browser as well as running more resource-intensive tasks will see those 3 hours dropped lower.
Overall, the ASUS TUF Gaming FX505 is a powerful gaming laptop that is easily capable of running most games that are available today, though some of the newer, more resource-intensive games may require dialing down the settings just a little bit for a better overall experience. I'm personally surprised that temperatures were good and there was no thermal throttling, an issue that is said to plague the older FX gaming laptops.
User Experience
The ASUS TUF Gaming FX505 is a pretty solid gaming laptop with all the essentials checked out. You have a powerful CPU in the Intel Core i7-8750H paired to an NVIDIA GeForce GTX 1060 6GB. Just that alone will let you know that it is a purchase with longevity in mind unless you really need a portable 4K gaming machine, or one that is capable of running at 144Hz for all games.
There's also 8GBs of RAM, which I feel is the acceptable minimum amount for any gaming laptop, along with a PCIe SSD and a 7200RPM HDD. While some may want to upgrade to 16GBs of RAM or a bigger capacity SSD, at least what you're getting from the start is acceptable and you won't direly need an upgrade. Unless you're using this for video editing, AutoCAD, or other intensive tasks, you can expect speedy boot ups / loading times without feeling like it's choking for more memory.
There is a decent array of ports on the ASUS TUF Gaming FX505 gaming laptop but some may be questioning the lack of a Thunderbolt or USB-C port. I feel like this is still acceptable as there still exists a good number of people who don't really use it but what I would have loved to see here is an SD card reader, which would make things more convenient for work. Sure, I could just get a USB card reader myself for cheap but with plenty of laptops out there having one built-in, it does feel ASUS missed out on a slight detail that would appeal to more people. I personally wouldn't call it a dealbreaker but the lack of a Thunderbolt port does affect its futureproofing potential a bit.
For most parts, the keyboard on the ASUS TUF Gaming FX505 gaming laptop is very comfortable to use. Right from the beginning, my typing speed is about 90% of that on my full-sized mechanical keyboard but I feel like it's just a matter of time to get used to it for me to perform at my usual speed. One thing I don't particularly fancy is how the arrow keys are fit into the numpad. It is a smart design choice to save space but it feels a bit awkward to use and I sometimes hit the CTRL key or the number 0 instead of the up key.
The trackpad hand is a bit weird to use. The clicks feel shallower than most other laptops, which requires a bit of getting used to. But like with most other trackpads out there, you're better off using a mouse regardless of whether you're just browsing the internet or playing games.
Going back to the keyboard for a bit, it is an RGB-backlit keyboard and you can customize the lighting. To do that, you have to use the TUF Aura Core software which comes pre-installed. It is rather limited though, as you can only adjust the effects, the speed of the effects (tempo), brightness, and when the general settings will be applied. At least you get to enjoy a colourful keyboard while you're using it.
The display on the ASUS TUF Gaming FX505 gaming laptop is a joy to look at. With its narrow bezels, it certainly makes viewing more immersive and you can easily tell how smooth the display is thanks to its 144Hz refresh rate. You can truly appreciate it when you play first-person games like CSGO or any fast-paced game really. Colours are rather lively but not overblown, just the way I like it. Given the size of the display, Full HD is definitely more than enough, and I don't see a reason to hop on to the 4K train just yet, especially for laptops.
On the sound department, the ASUS TUF Gaming FX505 gaming laptop certainly feels surprisingly wholesome. Given that it's a built-in speaker, you can't expect heavy bass but it has good clarity and is certainly loud enough for people to enjoy. Of course, the best would still be to use a good headset / headphone but it's still good to have nonetheless.
Overall, the ASUS TUF Gaming FX505 is a great gaming laptop that will definitely satisfy the needs of many users today. They could easily slap the ROG branding here and I doubt people would be surprised by how good it is. I can see this pushing the TUF Gaming to even greater heights.
ASUS TUF Gaming FX505 Verdict
If you're reading this, then I'm sure you know how much I like the ASUS TUF Gaming FX505 gaming laptop. Sure, it's no perfect gaming laptop but it's a strong machine that ticks off the list for all the essentials you need in a gaming laptop. There's plenty of power with no thermal throttling, it looks good, it feels good, has a great display with narrow bezels, and it even has an RGB keyboard to boot. What's not to like?
Depending on how technology evolves moving forward, it may not be the best option for futureproofing especially given the lack of a Thunderbolt port, and a slight inconvenience due to the absence of an SD card reader, but this is clearly meant for someone who prioritizes on the basics rather than gunning for fancy features. With that being said, I award the ASUS TUF Gaming FX505 gaming laptop with our coveted Gold Pokdeward!