Review
ASUS TUF Gaming GeForce RTX 3080 OC Edition Review — the redemption of the TUF Gaming brand?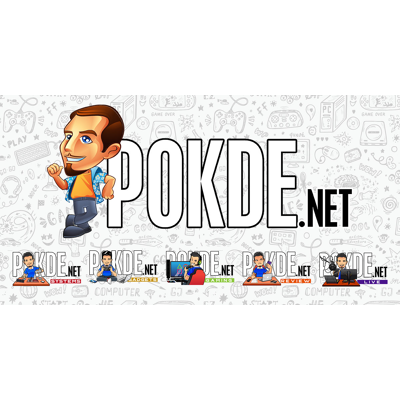 Overview
While previous iterations of the TUF Gaming lineup were not exactly interesting, the ASUS TUF Gaming GeForce RTX 3080 OC Edition is very different. And that's not just only because it sports an absolutely amazing GPU under its massive and effective cooler.
Positives
+ Rugged design looks amazing
+ More display outputs than NVIDIA's reference
+ Excellent performance gains over previous generation, especially at 4K with DXR on
+ Cooling performance is excellent
+ Power LED warning system is nifty for troubleshooting
+ Fans run really quietly
Negatives
- RGB lighting on the side may be blocked by PCIe power connectors
The NVIDIA GeForce RTX 30 series arrived with some serious performance, at least on paper. Promising impressive gains over the prior Turing generation, the GeForce RTX 30-series also came with massively redesigned coolers. Not only from NVIDIA themselves, but also from their partners. For this generation, ASUS released some beefy-looking TUF Gaming cards, which was quite surprising as the prior TUF Gaming graphics cards were relatively lackluster. Today we will be taking a look at the ASUS TUF Gaming GeForce RTX 3080 OC Edition, a beautiful card featuring an equally beautiful GPU.
Unboxing
The packaging of the ASUS TUF Gaming GeForce RTX 3080 is as you would expect from ASUS after all this years, nothing too far out of the ordinary. The only thing that indicates that this is the OC Edition is a small label that can quite easily be missed. ASUS Malaysia usually only offers either the OC Edition or Advanced Edition and not both at the same time, so it should be fine, at least here in Malaysia.
In the box are the usuals, although I think that because we received a pre-release sample, the usual driver CD is missing. Hopefully that will be the case for the retail units as well, as I really doubt anyone who gets one of these will still have an optical drive bay to use the CD. And oh the ASUS TUF Gaming GeForce RTX 3080 also comes with a rather interesting trading card. I guess we gotta collect 'em all, eh?
Appearance
ASUS really went back to the drawing board for the ASUS TUF Gaming GeForce RTX 3080, with a beefy design that is arguably better than even their premium ROG Strix cards. This is definitely the nicest looking TUF Gaming graphics card ever till date. The triple Axial-tech fans and the sturdy aluminium shroud makes the ASUS TUF Gaming GeForce RTX 3080 look like it absolutely means business.
This no-frills design is also carried over to the backplate, which sports a vent for hot air to pass through the heatsink and out the back of the card, instead of forcing all of it to exit through the sides. I do quite like what looks like diagonal tyre marks, which adds a touch of fancy to an otherwise boring part.
While the ASUS TUF Gaming GeForce RTX 3080 might seem rather thick from this angle, it is actually one of the thinner models already from ASUS. It measures in at 2.7 slots, which is the same thickness as last-gen flagship ROG Strix cards. The RGB illumination is here on the side, with the TUF Gaming emblem and a small bar under it lighting up to satisfy RGB enthusiasts.
ASUS went beyond the reference design for the GeForce RTX 3080 with the ASUS TUF Gaming GeForce RTX 3080 offering three DisplayPort 1.4a and two HDMI 2.1 ports. HDMI 2.1 is going to be the next big thing for NVIDIA, allowing the GeForce RTX 30 series to support up to 8K 60Hz displays without compression. While the GeForce RTX 3090 is probably what you want to game at those resolutions, it is nice to know that the ASUS TUF Gaming GeForce RTX 3080 will allow you to use two 8K60 displays.
On the other end of the card we see six heatpipes sticking out, as well as an extension with two screw holes, bent from the backplate. I presume this is to support GPU supports, although I am not exactly sure if you will need it considering the buff build of the all-aluminium shroud and thick backplate.
This is the only bit of RGB lighting that's available on the TUF Gaming cards. I must really commend ASUS for throwing in ARGB lighting in such a small area, but it is indeed quite limited in terms of actual visibility, as it might easily be blocked by the PCIe power cables. It is worth noting that this is actually more RGB than what the previous generation of TUF Gaming cards offered.
Specifications
ASUS TUF Gaming GeForce RTX 3080 OC Edition
GPU
NVIDIA GeForce RTX 3080 (GA102)
Samsung 8N
Clocks
Base Clock: 1440MHz
Boost Clock: 1785MHz (+75MHz from FE)
Cores
8704 CUDA Cores
272 Tensor Cores
68 RT Cores
Memory
10GB GDDR6X
Memory Speed
19Gbps
Memory Interface
320-bit
Display outputs
3 x DisplayPort 1.4a
2 x HDMI 2.1
Power connector(s)
2 x 8-pin
Recommended PSU
750W
Interface
PCIe 4.0 x16
Multi-GPU support
No
Dimensions
30.0 x 12.69 x 5.17 cm
(2.7 slot)
Test Machine
Performance
Synthetic
In Superposition we see the ASUS TUF Gaming GeForce RTX 3080 obliterate its predecessors, posting a good 26% higher score than the GeForce RTX 2080 Ti.
Time Spy is yet another benchmark that has the ASUS TUF Gaming GeForce RTX 3080 pull well ahead of the Turing-based GPUs. It posts a 47% higher score here in 3DMark Time Spy.
3DMark Port Royal which tests the raytracing performance gives us an idea of just how much more powerful the GeForce RTX 3080 is when it comes to raytracing, with a significant 44% higher score than the GeForce RTX 2080 Ti.
Gaming
Instead of going from 1080p up to 4K, we decided to start from the top. That's because at 1080p, most games are actually bottlenecked by the CPU. Yes, even an Intel Core i9-10900K at 5.1GHz can still potentially bottleneck a GeForce RTX 3080. And if I may, what are you doing with a 1080p display with a GPU of this caliber?
At 4K, you can essentially get a 4K60 experience guaranteed in most games, even without DLSS enabled. Once DLSS is on, well, 4K60 won't even be an issue. If you for some reason want to play esports titles with a GeForce RTX 3080 at 4K, well the ASUS TUF Gaming GeForce RTX 3080 delivers an insane 248 FPS in Rainbow Six Siege, at 4K. You can't even buy a 4K 240Hz display (yet). That's exactly the reason why I decided to omit it from the charts this time around.
Personally I think 1440p is still the sweet spot for this card, with the card delivering around 100 FPS in most games. You will actually see certain games like Shadow of the Tomb Raider being CPU bottlenecked even at 1440p if you don't turn on raytraced shadows, which is indeed quite interesting.
1080p is going to be just a waste of the ASUS TUF Gaming GeForce RTX 3080, so you can essentially ignore these charts. The CPU is a bigger bottleneck by this point, and that's one of the reasons why you don't see any scaling coming from the 1440p results.
Thermal
Peak temperatures are only 62°C with the Performance BIOS, which is really impressive when you consider that the ASUS TUF Gaming GeForce RTX 3080 can chug down an immense amount of power. With this being a TUF Gaming model, I am not sure how much cooler will the ROG Strix version run, or even if that's possible.
As you might expect, the ASUS TUF Gaming GeForce RTX 3080 does feature 0dB fans, and they remain off until the GPU hits 60°C. The triple Axial-tech fans run quietly and the center fan rotates in the opposite direction to lower turbulence, which probably further contributed to the silence. One thing to note is that the GPU can pull around 336W when running at around 1924MHz on average. Temps are maintained very well though, which is testament to ASUS' R&D in the cooling department.
Speaking of which, the Dual BIOS feature on the ASUS TUF Gaming GeForce RTX 3080 doesn't actually sport lower clocks on the Quiet profile, but instead has a more conservative fan curve that puts the fan to about 400RPM lower. As a result, temps climb to around 68°C, which results in NVIDIA's boost algorithm being less aggressive. The average clocks are around 1889MHz in our 30-minute Superposition stress test.
User Experience
As the new GeForce RTX 30 series can draw significantly more power than their predecessors, ASUS actually went ahead to further refine the LED warning system for the two 8-pin power connectors. Instead of only glowing red when you forgot to plug in your 8-pin PCIe power connector, they now also light up when the voltage drops below specifications.
And the good thing is that they now turn off when a power connector is plugged in, instead of glowing a blinding white like you get with the previous generations of ASUS graphics cards. You don't get any extras like RGB or FanConnect headers with the ASUS TUF Gaming GeForce RTX 3080, but as mentioned earlier, you do get dual BIOS, which is quite nice to have.
Software wise you have Armoury Crate and GPU Tweak II. ASUS has phased out the AURA Graphics Card utility now in favor of Armoury Crate, presumably to better streamline their software packages, while also providing better support for the ARGB lighting that's available on this card.
Conclusion
NVIDIA created a stunningly powerful GPU with the GeForce RTX 3080. If you are already gaming on 4K, or planning to do so, well, the GeForce RTX 3080, and by extension, the ASUS TUF Gaming GeForce RTX 3080, is a great upgrade option for you. This is especially true if you want to game with raytracing effects on.
The improvements in raytracing performance is indeed quite significant, and we can probably expect to see even larger gains as more games take advantage of raytracing and DLSS capabilities. I would definitely love to be able to test more of the older cards on our wider selection of game titles now to see just how much better the performance actually is, but I didn't have enough time to do that for this review.
On top of the already impressive GPU, ASUS' design just made it all the more interesting with impressive cooling and a sturdy design. For just RM3770, I am very impressed with what ASUS has done with the TUF Gaming brand. While it was previously a rather uninspired lineup of mid-range graphics cards, the ASUS TUF Gaming GeForce RTX 3080 proves that ASUS wants to change things and revive certain aspects of the TUF branding, starting with the GeForce RTX 30 series. Personally I would just go for the non-OC edition which is available at RM3360, but that might just be the cheapskate in me talking.
To be honest, I do wonder how will ASUS further up their game with the ROG Strix cards, considering just how good this card is in terms of performance, aesthetics, build quality and value for money as well.
Our thanks to ASUS Malaysia for sending us the ASUS TUF Gaming GeForce RTX 3080 for review.