Review
ASUS ZenFone 5 Review (ZE620KL) – Perfection defining Marvel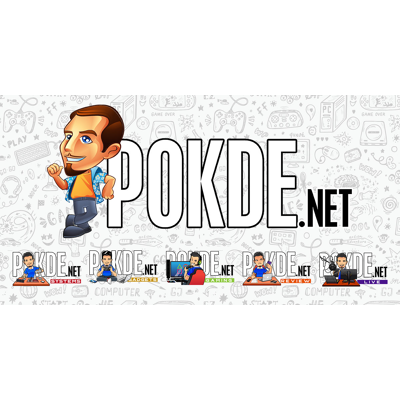 Positives
+ Notch
+ Probably one the most beautiful hardware finishing
+ Butter smooth optimization of the Snapdragon 636
+ Dual speaker, Dual Amp with HRA, DTS and aptX
+ Camera shoots amazing pictures even under low light
+ Very beautiful display
+ A polished ZenUI 5 fused perfectly with Android Oreo
+ Wide angle camera definitely comes handy
Negatives
- Notch
- Camera bulging makes it look fragile
- Battery life suffers in Ai Boost mode
- Combo Dual SIM / MicroSD tray
Introduction
Ever since the launch of the Apple iPhone X, the craze about notches has been trending. ASUS decided to jump onto the bandwagon too and they have chosen the flagship device to hone it. Introducing, the ASUS ZenFone 5 (ZE620KL), ASUS' attempt in a comeback after the less accepted ASUS ZenFone 4 last year just because of its unreasonable price tag. Which was technically the only thing that we weren't too happy about back then. If ASUS has decided to make a comeback, that's one part they need to put a heavy competition in it. So will ASUS excel with their ASUS ZenFone 5? Let's find out.
Unboxing the ASUS ZenFone 5 (ZE620KL)
Recently, we posted the unboxing of the ASUS ZenFone 5, here's the video again in case you missed it.
Appearance
I'm gonna be completely honest here, I might sound a bit too exaggerating, but I don't want you to just take my word for what I'm about to say about its appearance, but rather, get out and see it for yourself and compare your word against mine. The ASUS ZenFone 5 is seriously a stunning looking device that the people whom I have shown at least had a hard time that this is actually an ASUS ZenFone device. Sounds exaggerating? Let me show it to you.
Be a judge that you are. Just look at that! The ASUS ZenFone 5 front facade looks astonishing! I'm not a big fan of notches because I find it pointless to have in the first place but as a reviewer, I can't dismiss the fact that the Apple iPhone X is a widely accepted device and the notch does have its fans. So we'll keep that as a good thing and a bad thing (for the first time ever in our review history). Sure, it sinks in after a while and you do get used to it especially after you find out the minor details about it but I'll explain that later on. Full View display is nothing new today, with ASUS even implementing them in their lower tier devices, but ASUS has done an excellent job with the ASUS ZenFone 5.
Fused with Android Oreo, coupled with the fresh ASUS ZenUI 5, even the notifications become a pleasant sight! The edge-to-edge display has just the right amount of space so you don't end up accidentally touching the display when it's in your palms. It's an experience of its own. Let's have a tour around it and allow me to show you the actual prowess of this beautiful piece of hardware because the best is yet to come.
Tell me that I was wrong? Tell me that this didn't just WOW you? Tell me that you want to know how it feels like touching all that surface! Or do you need more enticement? Well, so be it then. Let's bring it closer.
This is the meteor silver, different from the color that I first showed you guys in our first hands-on article, the midnight blue and I would pick this over the other anytime! The ASUS ZenFone 5 channels all its sight to the fingerprint sensor, thanks to the concentric design that explodes out of it. The sideways symmetrical design is all to fall in love with while the ASUS emblem gracefully sits shyly under the sensor. Following the new trend, the camera setup has been configured vertically and there is a dual LED flash that would aid you in the extra lighting that you might need.
The top side unveils two strips of the antenna for improved reception and a secondary microphone on the side that would function as noise cancelling or stereo audio input.
Moving to the other side of the device, you would find that ASUS has adopted the USB Type-C much like its predecessor. Next to it, the 3.5mm Auxiliary jack is still present, so rejoice, wired headphone users! On the other side of the charging socket is the primary microphone that sits next to the main loud speaker. What do I mean main loud speaker? We'll get to that later on, but for now, just look at how the speaker holes have been drilled and meticulously chamfered to give it such a premium look! Not just that, if you look at the sides of the device, it's bezeled too.
On the right side of the device, you could see the volume rocker and the power button position just like they should be in order. The bottom side of the device sees another strip of the antenna crossing the device, again, for improved reception. Now, you might be wondering about that bulging camera. How would it look like when it's placed with the display upwards?
Which is probably what ASUS needs to bring back to the drawing board. Putting the device facing upwards puts the top section burden on the camera and I'm not sure how long will it take for it to get its first scratch, but I'm not testing that for sure! The gap between the device caused by the bulge is pretty significant, making it a rather painful sight. Slipping it into the protective case that is provided with the device saves it, but hey, I don't want to spoil this 2.5D curved glass beauty (which is present on both front and back, by the way) with some ugly plastic, do I?
Specifications
CPU/Chipset:
Snapdragon 636 (4 x Kryo 260 @ 1.8 GHz + 4 x Kryo 260 @ 1.6 GHz), 14nm FinFET
AI Capabilities & AI Boost
GPU:
Adreno 509
RAM:
4GB LPDDR4X
Display:
6.2″, FHD+ (2246×1080) 19:9 All-Screen Super IPS+ display
550nits Brightness
100% DCI-P3 / 96% NTSC colour gamut coverage
2.5D Corning Gorilla Glass
Storage:
64GB eMCP 5.1 (expandable via microSD up to 2TB)
Camera:
Main Camera
12MP f/1.8, 4-axis Photo OIS / Video EIS
Sony IMX363 Sensor, 78° viewing angle, 6-element lens
LED flash, RGB sensor, HDR, 4K video
Secondary Camera
8MP f/2.2, 120° viewing angle
Omnivision 8856 sensor, 5-element lens
Front Camera
8MP f/2.0, 84° viewing angle
Omnivision 8856 sensor, 4-element lens, RGB sensor
Audio:
2nd Generation Dual NXP9874 Smart Amp-powered 5-magnet Dual Speakers
Piezoelectric top speaker, Voice coil bottom speaker
Hi-Res Audio and DTS Headphone: X 7.1 certification
Bluetooth Audio: A2DP / aptX
OS:
Android 8.1 Oreo w/ ZenUI 5.0 (with future upgrades to Android P)
Connectivity:
Wireless
Wi-Fi 802.11ac (2.4GHz & 5GHz)
LTE CAT12 (up to 600mb/s data transfer)
Bluetooth 5.0 w/ A2DP / aptX
Audio / Video Remote Control Profile (AVRCP)
Human Interface Device (HID)
Personal Area Network (PAN)
Object Push Profile (OPP)
FM Radio
Wired
USB 2.0 Type-C
3.5mm combo audio jack
SIM:
Dual nanoSIM (2nd SIM doubles as MicroSD slot)
Battery:
Li-ion 3300 mAh (non-removable)
Dimensions:
75.6 x 153 x 7.7 mm, 155 g
Just look at that specifications sheet! If you realized, we just released our ASUS ZenFone Max Pro M1 review recently. ASUS ZenFone 5 is bearing the same SoC as it, the Qualcomm Snapdragon 636, coupled to 4GB of LPDDRX RAM. The 3300 mAh battery will definitely lose to the ZenFone Max Pro M1's monstrous battery life, but ASUS has tricks up its sleeve that I will explain later on.
Performance
But of course, what good is a beautiful phone if it's unable to actually deliver what it was made for. The ASUS ZenFone 5 spots the Qualcomm Snapdragon 636 octacore with 4 performance cores clocked at 1.8GHz and another 4 power saving cores clocked at 1.6GHz constructed around 14nm lithography. Once of the most in-demand CPU of the year, ASUS made a right choice to plant this under the hoods of their flagship.
Our Antutu v6 scores are very, very promising as it stands so high up the charts, it's catching up with the Snapdragon 800-series CPUs. In our tests, we always put the device in it's maximum state for all benchmarks, so the Ai Boost feature on the ASUS ZenFone 5 is turned on, optimizing it for maximum performance. Of course this would drain the battery faster too, and I expect it not to fare high in battery charts when running in this mode, only to keep things fair.
Oh, you thought that was shocking? Geekbench has even more interesting stories to tell here. The multi cores of the ASUS ZenFone 5 scored insanely well, kicking out even the ASUS ZenFone 3 Deluxe that was spotting a Snapdragon 821. In fact, even on a single core, it put a heads on collision with its predecessor proving that ASUS did not just refresh the looks of the ZenFone series, but actually bring some punching performance to the scene!
What about the Adreno 509 GPU? Well, it clearly is the perfect couple for the Snapdragon 636 as it tops the charts against most 600-series powered devices, gaining it the best performing GPU in its class to date! Trust me, I'm having equal pleasure in writing as you are having in reading this!
Now lets bring on our favorite practical test, PCMark's Work 2.0 Performance that pits it against some real world scenarios. Why is it our favorite test, you ask? Rendering web pages, running intensive javascript via AJAX, adding AJAX items using Android's WebView are some of the most important tests that are done. Most websites utilise hefty jQuery manipulation and AJAX HTTP calls (including our own website) and these scripts are redundant on responsive based websites. Javascript is the costliest overhead for browsers and being able to chuckle while rendering is big boasting task. Apart from that, it also pushes the device to play, edit and save a video using OpenGL ES 2.0, the Android's native MediaCodec API and Exoplayer. Then, a productivity test is carried out using Android's native EditText view and PdfDocument API. Next, it runs PhotoEditing 2.0 which it harnesses Android renderscript API. Finally, it ends with a data manipulation process that parses data from various file formats, measuring frame rates while manipulating dynamic charts.
The ASUS ZenFone 5 scored a smashing 5711 score on the charts. Productivity on the ASUS ZenFone 5? Check!
Now, this is where the ASUS ZenFone 5 is going to have a hard time justifying itself. Like I mentioned earlier, we keep the device in its top performance to get the best out of it and this would definitely affect the battery life. In which case, we managed to get a 5 hours and 47 minutes with the device running from 100% down to 20%, putting it rather low on the charts with its maximum performance pushing hard.
Here's an additional note to consider. ASUS has implemented several AI or AI-like features where the phone studies a data source based on the owner's usage patterns and choices, and then optimizes its performance to adapt to them. This means, if the Ai Boost is smart enough, it is supposed to put a balance in performance and battery life over time as it learns my behaviors. Learning will take its sweet time and if I see some significant improvements, I'll bring some updates here.
User Experience
So how does it feel like owning an ASUS ZenFone 5? How much intimacy are we talking about? Let's get down with it. I like to seek details in the slightest things, so if you bought the device, probably the first thing you would have done is to put it to charge once the battery dries out. And this is when you would have noticed something interesting.
ASUS has a shorter notch than the Apple iPhone X (thank god to that) and to make it slim, ASUS has put the notification LED under the speaker mesh, right next to the speaker itself, so the front facing camera and the light sensitive sensor are the only hardware next to the speaker piece. Like I said, the little details :)
The biggest bummer of the ASUS ZenFone 5? The combo tray! Unlike the ASUS ZenFone Max Pro M1 that lets you have all three in one tray, ASUS did not go that route with the ZenFone 5 and it bugs me as to why not since they already can do it. Oh well, let's cheer up a bit because we're going to look at the display.
Trust me, the display is one to fall in love with. In fact, in my lifetime of testing all the ZenFones, the ASUS ZenFone 5 probably has the perfect display. It's a 6.2-inch FHD+ large display with a 19:9 aspect ratio covering 90% of the screen-to-body ratio. It looks like AMOLED display, but its in fact a Super IPS+ panel. 550 nits brightness only makes things better but what you will really have to notice here is the color balance. It actually achieves 100% DCI-P3 color gamut coverage. Wait, what? What happened to sRGB? What is DCI-P3?
Like the Adobe RGB gamut, the DCI-P3 color space is a much wider gamut compared to sRGB, but is biased slightly more towards red tones while Adobe RGB favors greens. Display devices that can offer 100% Adobe or DCI-P3 color space coverage are highly color accurate, and offer viewers a greater range of tones and hues (provided that the source has been properly encoded with them).
DCI-P3 started out as a high color accuracy standard for digital cinema because it is based on the color range reproduced by the type of digital projector you'd find at a movie theater. In practice users will find little to no difference between displays that offer 100% Adobe RGB or 100% DCI-P3 coverage, but in theory, DCI-P3 is supposed to be marginally better at portraying the color of digital videos.
As for the notch, there is a hidden secret feature that you would probably realize it over time. If you swipe down the notification drawer from the left side of the notch, it would only show the first line of the shortcut buttons, followed by the notifications under it. However, if you slide down the notification drawer from the right side of the notch, it would reveal all the shortcuts, followed by the notifications under it. If you slide down from the notch, you will only dirty the front facing camera :P (actually it's divided in the centre following the left and right behavior as above).
Let's talk about Artificial Intelligence because the next parts are affected by this. ASUS has implemented so much Artificial Intelligence into the ASUS ZenFone 5, that if it was applied to human, we might as well just turn into Android bots. lol. On a serious note, the ASUS ZenFone 5 slowly learns you and your behavior over time, the longer you use the device. It's like your pet puppy trying to understand its owner and slowly becoming more and more obedient.
Do take note, that my "puppy" is still a "puppy" and some of these implementations are not fully matured with me yet because AI takes a very long time deciphering behaviors into algorithms and running predictions. If you have ever delved into Artificial Intelligence, you would know the need of a "corpus". Think of the Corpus like a data bank with massive amount of information related to a specific subject. The more information it contains, the more skewed the behavior results become, subsequently allowing predictive calculations.
When you get a new smartphone, for the first few days and weeks, you would be spending more time exploring and getting used to it. You would be charging it more often, the display will be turned on for longer time, and because you are excited, you would take out the device more frequently just to fulfill your insecurities. As time passes by, you get seasoned with it and your behavior changes into norms. The pattern of usage changes too. With this data loaded into the Corpus, now the algorithm predicts your next action. Are you still infatuated with your device and will take it out while eating your lunch? Or now it remains longer in the pocket? Corpus keeps on adding this information until eventually its prediction becomes closer to reality. Only closer, not actually reality. Hence, Artificial Intelligence.
Ai Photography
The ASUS ZenFone 5 has three cameras, the rear configuration bearing a 120° wide angle, f/2.2 aperture, 8MPx camera that captures wide landscapes, the main rear camera that is highly light sensitive, 12MPx Sony IMX363 sensor with a large 1.4 micron pixels and a f/1.8 wide aperture. In front, it has an 8MPx selfie camera with f/2.0 aperture. All these cameras have one goal; to identify what type of images does it's owner actually find most attractive. Combining what you have learned earlier about Corpus, this is how the camera aims to deliver this:
Ai Scene Detection by learning from cloud
This mode cannot be turned off and is on by default. Using "Ai Data Model", it senses the scene or the subject that you are shooting and tries to predict what it is before applying the ideal settings. If it detects "skin tone" for example, it predicts that you are taking a portrait and applies the rendered settings. If you are shooting what it thinks is food, it will apply soft blur around the focused subject and make the colors more vibrant to make things look juicy. The Snapdragon 636 is capable of predicting up to 16 different scenes:
Do not worry, your pictures are not sent to ASUS because maintaining a "good corpus" is important for better prediction and ASUS stores stock images and pictures submitted by their photography ambassadors to maintain the highest standard of corpus.
Ai Photo Learning from the owner
Another way the cameras use AI to produce the photos that their owners want is through AI Photo Learning. Through this feature, the ZenFone 5 presents you with identical sets of photos treated with slightly different image settings and lets you choose the one you prefer.
As this happens more often, the ASUS ZenFone 5 gets more familiar with the type of photography that you are interested in and tries to refine it. Again, like I said, building your Corpus takes time and Ai will not be accurate in the beginning. Just look at how my predictions are for just one week using the ASUS ZenFone 5:
I don't think the two ladies actually represented Sky, nor I believe an empty plate is actually a Sunset. Also, the last time I checked on my friend, he was still a human and not a Document. At least not yet. LOL! But another picture of what it thought was "Sky" turned out to be People and it did guess the flowers accurately. It's building its local corpus and trying to predict. As time passes by, it will improvise. Interesting right?
Ai Boost
We already talked a little about Ai Boost earlier. Basically, it provides instant performance boost when it needs to run demanding apps like graphically-rich games or play extremely high definition videos.
It automatically detects if demanding apps have been launched, and gives the user an option for it to be turned on. When activated, it provides an increased level of performance while monitoring system health and stability.
Ai Charging
ASUS ZenFone 5 detects your daily charging patterns and estimates the periods when you let it charge for longer amounts of time. It then varies its charging pattern to reduce heat or speed up charging when needed. (for example, it will apply a slower charge when it is connected to power after 10pm, but apply a faster charge if connected during the day). This is supposed to prolong the battery lifespan but I don't have any proof to back this just yet at the moment.
---
Let's move on to the camera test. I have some samples of photographs that are taken in various situations. The ASUS ZenFone 5 camera performs very well under dark conditions and this comes as no surprise considering its 1.4 micron pixels but back in the days, ZenFones always struggles in images with backlight. This has drastically changed as it now even identifies prints on blocks with lights directly glowing behind them. Take a look at these sample pictures as we might be writing an elaborate article specifically on the ASUS ZenFone 5 camera in the near future.
Now let's talk about the speaker. In case you didn't realize, when I was showing you the LED under the earpiece mesh, I referred to the speaker as "speaker piece" rather than "ear piece". Well, that's because it actually is a speaker. It assists the main speaker at the bottom to further amplify the sound coming from the ASUS ZenFone 5.
Playing music on the ASUS ZenFone 5 is unbelievable. At maximum volume, it clear and loud, yet distortion free. And if you need a further push, it even has an Outdoor Mode which is not a new feature anymore on the ZenFone series. It supports Hi-Res Audio (HRA) and DTS. If you prefer Bluetooth, the ASUS ZenFone 5 also has Qualcomm's aptX technology embedded for uninterrupted wireless audio.
Conclusion
This is the first time ASUS has implemented the notch on their ASUS ZenFone device. This is the first time ASUS is dabbling with Artificial Intelligence. This is the first time ASUS is bringing near-high-end specifications at the price of mid-range. With so many firsts, ASUS seems very committed in innovating and improving their products. In fact, most of the concerns that we addressed previously based on the ASUS ZenFone 4 has pretty much solved in the ASUS ZenFone 5. With this commitment, at this price point, ASUS is definitely set to make a comeback this year. I wouldn't be surprised if the ASUS ZenFone 5 becomes the best overall smartphone of 2018!
The last time we awarded the Pokdeward Gold to ASUS ZenFone device was their ASUS ZenFone 3 Zoom and none of their 4th generation ZenFones obtained a Pokdeward Gold. If you agreed with us then, you would agree with us this time too.