Review
ASUS Zenbook 14X OLED (UX5400) Review — a throwback to the past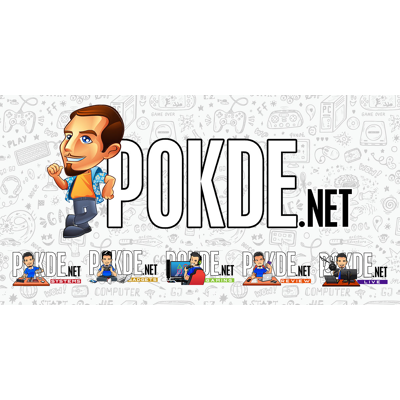 Overview
The ASUS Zenbook 14X OLED (UX5400) brings back the ASUS ScreenPad feature, but somehow it just doesn't impress us as much as the OG ScreenPad did back in 2018. Are we just spoilt by the ScreenPad Plus featured in more recent laptops, or did ASUS actually make the overall experience worse? Well...
Core i5-1135G7+8GB RAM: RM4999
Core i7-1165G7+16GB RAM: RM5999
Positives
+ Included sleeve looks good!
+ Timeless design
+ Good performance across the board
+ 90Hz OLED display is vibrant, color accurate and smooth
+ Comfortable keyboard and precise trackpad
+ Excellent assortment of I/O ports
Negatives
- Battery life is relatively lackluster
- Overly ambitious TDP profiling
- ScreenPad 2.0 is not exactly ergonomic to use
- Link to MyASUS is now in a separate GlideX app
I would say that 14″ laptops are probably the sweet spot for me. Not too large to use on a lap like a 15″ one, and not too small that it becomes hard to work on like 13″ ones. So when the ASUS Zenbook 14X OLED came around for me to review, I was definitely looking forward to have a good time. It is pretty much the evolution of ASUS' older ASUS Zenbook 14, into the age of 16:10 displays, while also featuring a secondary display. Yes, the OG ScreenPad is here again!
Unboxing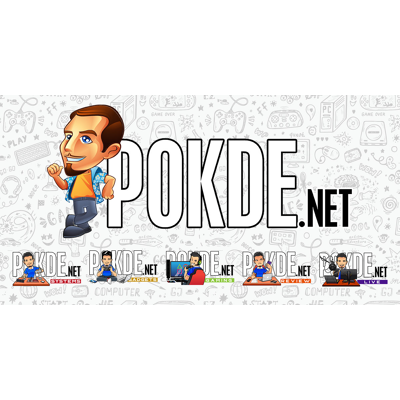 The ASUS Zenbook 14X OLED comes in a pretty standard packaging, unlike the ASUS Zenbook 14X OLED Space Edition we checked out recently. There's an emphasis on the concentric circle pattern that's a signature of the ASUS Zenbook series since its inception, circling around the ASUS Zenbook branding.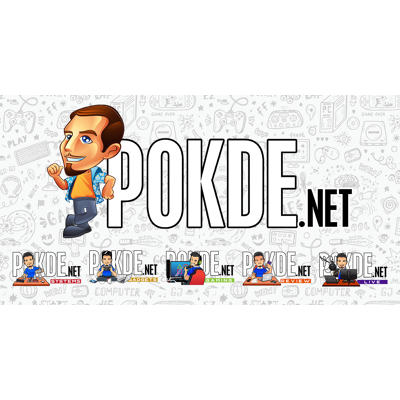 Inside we get a fancy leather-like sleeve, a 100W USB-PD charger and some of the usual documentation that you get with pretty much all ASUS laptops. I really quite like the sleeve as well, that really helps the ASUS Zenbook shine with the ZENBOOK emblazoned all over it.
Appearance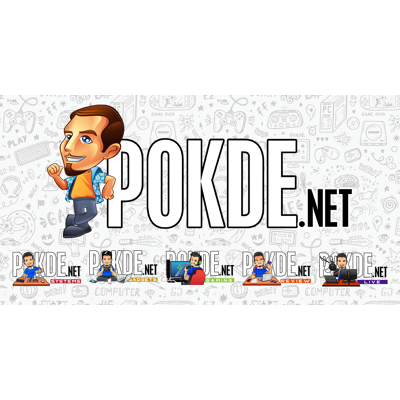 ASUS didn't reinvent the wheel with the design of the ASUS Zenbook 14X OLED, which is not too surprising. We have the familiar brushed metal finish with our Pine Grey sample of the ASUS Zenbook 14X OLED, which we have seen with numerous other ASUS Zenbooks we have checked out previously.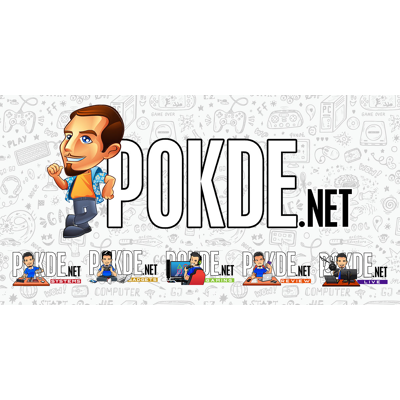 The bottom panel also looks quite familiar, although we can quite clearly see that ASUS shifted things around by putting the exhaust vent on the side, instead of having the exhaust at the hinge. Aside from that, not much has changed. We have the same sandblasted finish here, along with the four rubber feet to raise the laptop off your desk.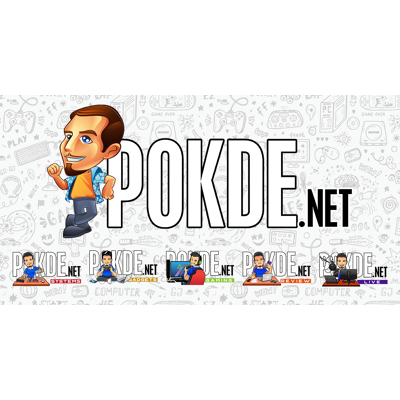 And with the laptop open we can see the beautiful touch-sensitive display that stretches nearly edge-to-edge, and yet still finds some room for the webcam. However ASUS did drop the IR facial recognition system, and the ASUS Zenbook 14X OLED instead relies fully on a fingerprint sensor for biometric authentication. And of course, the extra-large trackpad is the ScreenPad 2.0.
ASUS Zenbook 14X OLED Specifications
CPU
Intel Core i7-1165G7 @ 2.8 GHz (up to 4.7GHz Boost), 4C/8T, 15W TDP, 10nm SuperFin
RAM
16GB LPDDR4X-4266, dual-channel (on-board)
GPU
Intel Iris Xe Graphics (96EU @ up to 1.3GHz)
NVIDIA GeForce MX450 2GB GDDR6
Storage
512GB SK Hynix BC711 PCIe 3.0 x4 NVMe SSD
Software
Microsoft Windows 10 Home
Office Home & Student 2019
Intel Graphics Command Center
NVIDIA GeForce Game Ready Driver 497.29
MyASUS
McAfee Personal Security
Connectivity
Intel WiFi 6 AX201 (2×2 WiFi 6 up to 2.4Gbps)
Bluetooth 5.2
2 x Thunderbolt 4 (USB-PD charging, DisplayPort Alt Mode)
1 x USB 3.2 Gen 2, 10Gbps (Type-A)
1 x microSD card reader
Display
14″ 2.8K (2880 x 1800) 90Hz OLED panel, Samsung SDC4154, 550-nit brightness, 100% DCI-P3 gamut, Pantone Validated, 92% screen-to-body ratio, touch sensitive with stylus support
1 x HDMI 2.0 (up to 4K@60 Hz)
2 x DisplayPort Alt Mode over USB-C
Audio
Stereo speakers, harman/kardon (Premium)
3.5mm combo jack
Array microphone
Power
100W power adapter, USB-PD support
63WHr 3-cell Li-Ion battery
Dimensions
311.2 x 22.1 x 16.9 mm
Weight
1.4kg
Performance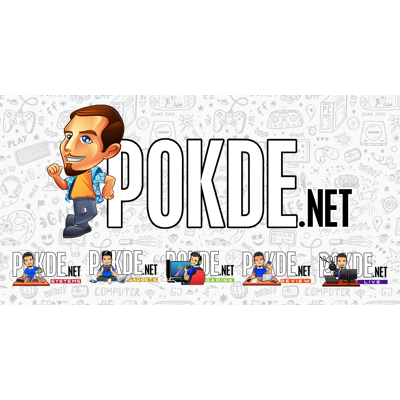 Storage performance is good for a PCIe 3.0 x4 SSD, with high write and read speeds. Definitely a huge upgrade from the Intel 660p drives that ASUS used to pack with their older ASUS Zenbooks.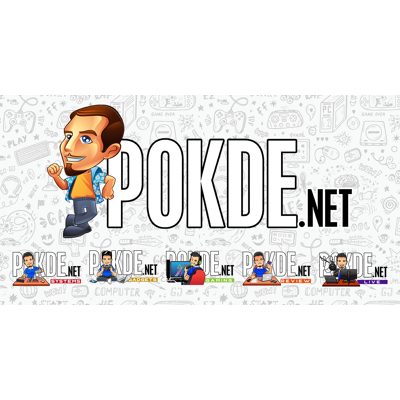 It seems that ASUS optimized the ASUS Zenbook 14X OLED (UX5400) to push for better all-core performance. We get the same lofty single-core scores as the ASUS Zenbook 14 UX425E, which was part of the initial wave of 11th Gen Intel Core laptops, but multi-core performance has improved by close to 19%, coming very close to breaking the boundaries of performance for thin and light laptops with its 11th Gen Intel Core i7-1165G7.
One very interesting thing is that it edges out the Dell Latitude 7320 powered by the more powerful Intel Core i7-1185G7, which really highlights how difficult it can be to shop for laptops just based on specifications.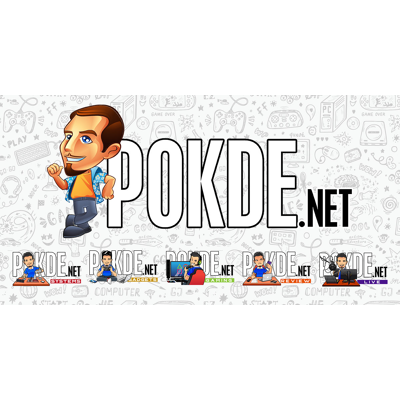 The GeForce MX450 may not be all that powerful in the grander scheme of things, but in ultraportables, it surely helps the ASUS Zenbook 14X OLED (UX5400) top the charts here. The ASUS Zenbook 14X OLED scores 42% higher than the next laptop in this chart, which is a very significant improvement.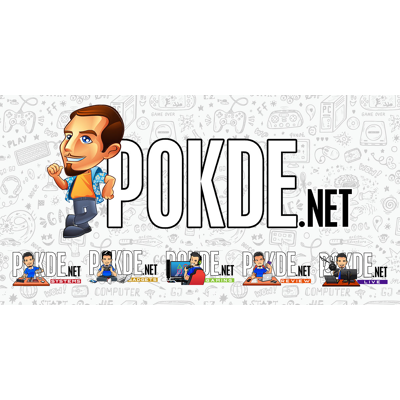 Superposition which is purely a GPU benchmark sees a similar gap between the ASUS Zenbook 14X OLED and the next highest scoring laptop, so I believe that most of the performance gap seen in 3DMark is pretty much solely thanks to the GeForce MX450. For context, laptops with the GeForce GTX 1650 scores around 2700 in Superposition, so this is nowhere near a basic gaming laptop. It's just a beefier ultraportable, giving you some CUDA cores to accelerate your tasks, but not giving you NVENC capabilities, which will really accelerate your content creation.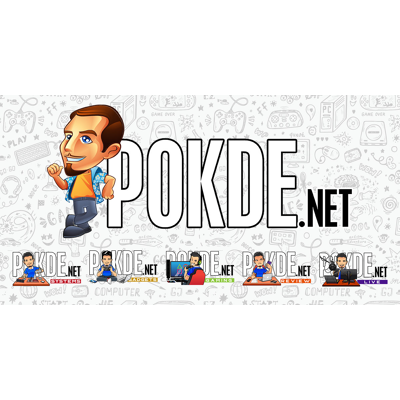 The ASUS Zenbook 14X OLED (UX5400) doesn't particularly shine in PCMark, but it does have the highest Productivity score versus the other laptops in this chart. It seems that the OpenCL capabilities offered by the GeForce MX450 gave it the edge in that segment of the benchmark, although it takes second place, behind the Dell Latitude 7320 in the Digital Content Creation benchmark.
Battery Life
Endurance is not one of the ASUS Zenbook 14X OLED's strong suits, which can probably be attributed to the combination of the dedicated graphics, high resolution 90Hz display panel and also the relatively small 63WHr battery. While it doesn't quite come close to the battery life figures offered by some of the other ultraportables we have tested, five hours is still a pretty usable amount of battery life, at least by my standards.
Thermals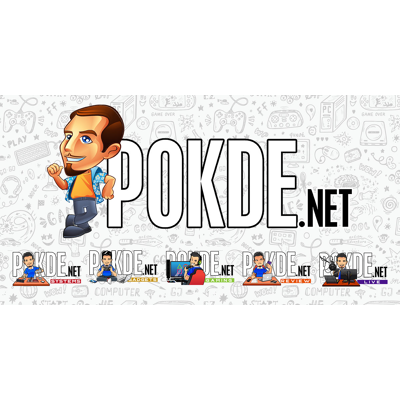 When it comes to cooling, the ASUS Zenbook 14X OLED (UX5400)'s new-ish cooling system seems to be pretty effective, although ASUS is apparently a bit too ambitious with it here. In the Performance mode, the Intel Core i7-1165G7's PL1 limit is set at a lofty 50W, before it gradually tapers down to just 15W. As such, it can hit max temperatures of 97°C in Realbench stress test, before it averages out at 74°C, which is a pretty good result, all things considered. The CPU clocks average 1.95GHz, with the average power draw at 20.7W. For the GeForce MX450, power draw averages at around 20W, with temperatures averaging 77°C, and clocks averaging 1815MHz. Overall, not too bad, although you can hear the ASUS Zenbook 14X OLED make quite a din as it tries its best to dissipate all the heat as quickly as possible.
User Experience
Display and Audio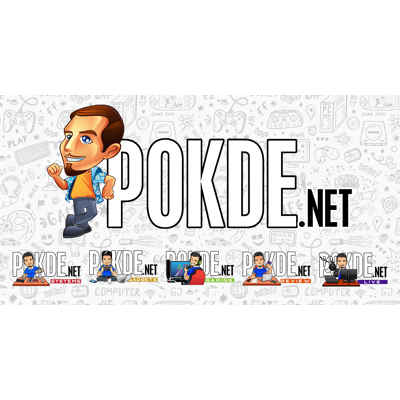 There really is nothing to complain about the display we have here. It's sharp, vibrant and delivers the true blacks that you would expect of an OLED panel. If you wanna boil down to specifics, we have 100% sRGB, 97.9% Adobe RGB and 95.1% DCI-P3 gamut coverage. Color accuracy is also quite good, with the display here being Pantone Validated. According to DisplayCAL, our panel here has an average Delta E of 1.81, which is decent, but not quite as good as some of the IPS displays we have seen with previous ASUS Zenbook offerings. The 90Hz refresh rate also makes scrolling around a smoother experience, which I do appreciate.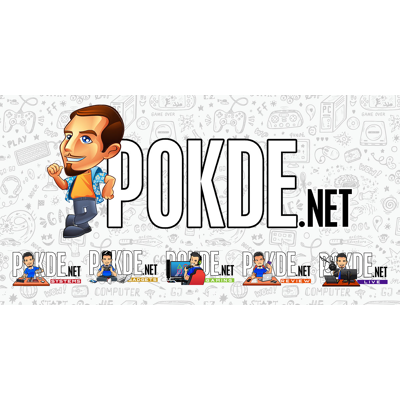 While the ASUS Zenbook 14X OLED does get its audio tuned by none other than harman/kardon, it doesn't exactly stand up to some of the more premium laptops we have tested recently. I would say that as far as dual-speaker configurations go, the ASUS Zenbook 14X OLED is right up there with some of the best, but with recent designs we have seen sporting four and even six-speaker setups, it doesn't quite reach those highs. Literally. The ASUS Zenbook 14X OLED offers plenty of clarity, but barely any bass. But hey, the ASUS Zenbook 14X OLED does have a headphone jack, unlike the ASUS Zenbook 14 series, so I guess you can easily plug in a pair of wired headphones if you really want to immerse yourself in your music or movies.
ASUS ScreenPad 2.0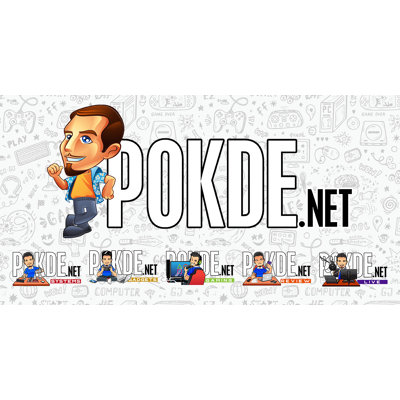 The ASUS ScreenPad dates back as far as 2018, when it first debuted in the ASUS ZenBook Pro 15. Back then, it was quite mindblowing, as we never had dual display laptops yet. And I would also probably say that it was a bit more functional, with it being a touchpad first, and a ScreenPad second. It seems that ASUS decided that since the ASUS Zenbook 14X OLED has a touchscreen, the touchpad functionality should take a backseat. I can't really agree with that.
I personally still prefer using the trackpad over reaching towards the screen to interact with my laptop, and the fact that I have to toggle the trackpad on to use it after every reboot gets old quite fast. I sure hope ASUS will add the ability to have the ScreenPad default to its touchpad mode in a future update. If you actually want it as a display, I also find that the ergonomics of the ScreenPad 2.0 to be subpar. Having to look down directly is definitely not good for your neck.
With that said, while there a Spotify button by default on the ScreenPad UI, it doesn't actually turn the ScreenPad 2.0 into controls for Spotify, which was quite a letdown, personally. Instead it is just a shortcut, which is the case for most of the shortcuts you see here. Not exactly a great use of the secondary display and all the smart features available. Speaking of which, the ScreenPad offers various "Xpert" features that work in conjunction with the Office suite to give you a more intuitive experience in those productivity apps. No virtual ASUS Dial yet though, which is a curious omission.
In its current state, it's probably good if you want to say watch some YouTube while working without paying too much attention to the video itself, but aside from that, it doesn't quite make itself worthwhile. If you are serious on using it as a secondary display, I definitely recommend using a laptop stand like the Cooler Master Ergostand to raise the ScreenPad to a more ergonomic angle, without having to tilt your head down to see the screen. Maybe I am too spoilt by the ScreenPad Plus of the Zenbook Duo and Zephyrus Duo series, but this is definitely a bit too small and the angle is not ideal for ergonomics.
Keyboard and TrackPad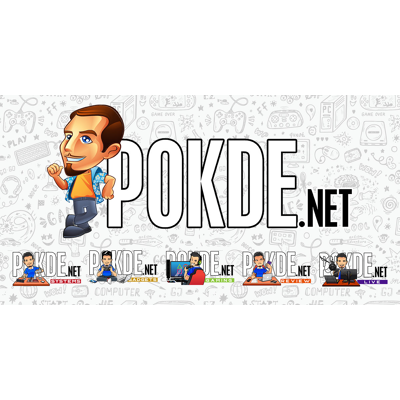 As a trackpad, the ScreenPad 2.0 here is actually pretty good. It's precise enough, and the soft matte finish does feel very comfortable to my fingertips. The clicks could probably have more travel and offer more tactility, but I guess you can't have that much travel as the display panel itself should be thicker than most regular trackpads.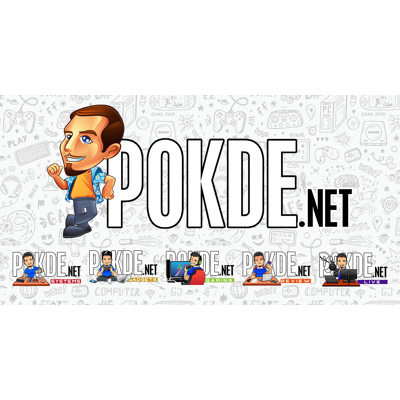 Now, onto the keyboard. ASUS maintains standard spacing between most of the main keys, which is pretty important to any touch typist to be able to, well, touch type. Key travel is a decent 1.4mm, with each of the keys having a slight dish for a more comfortable typing experience. I would say that ASUS did succeed in that, and I have no qualms with using the ASUS Zenbook 14X OLED (UX5400) for extended typing sessions. The PrtSc button is also available, which is a key I use really often. There's also a shortcut to the Snip&Sketch tool, which is definitely unnecessary as the PrintScreen button can also be assigned as shortcut to the tool directly from Windows' settings.
I/O Ports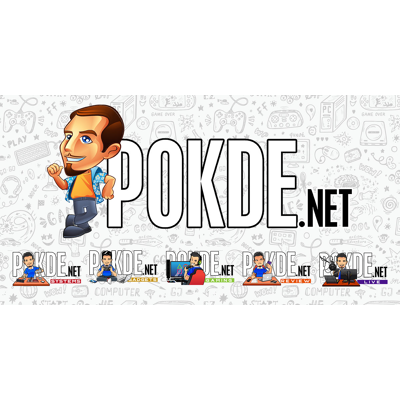 ASUS kept their standard array of ports for the ASUS Zenbook 14X OLED, with a single USB-A port, here on the left flank. It's a quick USB 3.2 Gen 2 port that offers 10Gbps speeds. I think what most people will appreciate is the fact that it is a USB-A port though, which means that you can plug in a myriad of peripherals and accessories without having to resort to dongles.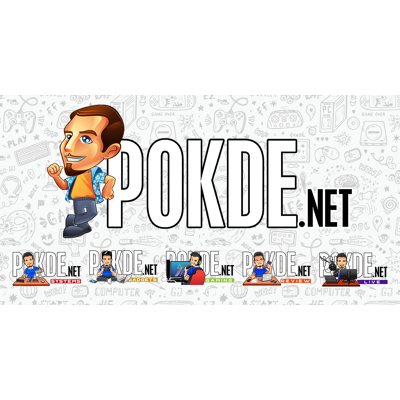 Speaking of dongles, the ASUS Zenbook 14X OLED has a headphone jack. Coming from the ASUS Zenbook 14 which didn't have one, this is probably a very welcome change. Here on the right you have the microSD card slot, two Thunderbolt 4 ports and the full-sized HDMI port. Yes, once again, you don't have to resort to dongles or adapters for your stuff. I really like the ports that ASUS offers with their laptops, and I hope they never change.
Pre-installed Software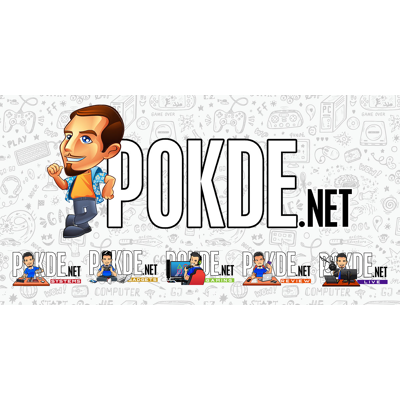 MyASUS here on the ASUS Zenbook 14X OLED (UX5400) is similar to all the other ASUS laptops we have checked out. The only main difference is that the ScreenPad can host the Link to MyASUS feature, which can be quite nifty if you want to be able to quickly copy files to and fro your device.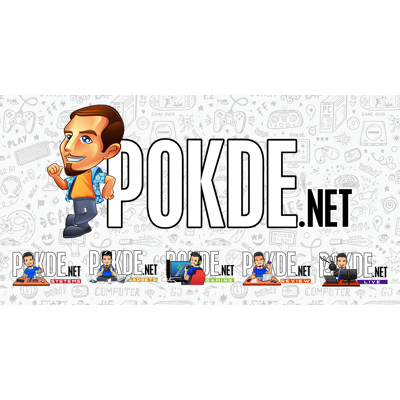 Oddly enough, the display mirroring feature is now in a new app, GlideX, which you will have to download separately on both your smartphone and laptop. Besides that, I am increasingly getting annoyed at the McAfee antivirus that's pre-installed on every ASUS laptop, but I guess the silver lining is that you get a free copy of Microsoft Office Home & Student 2019 with the ASUS Zenbook 14X OLED, so it sort of evens things out a bit.
Conclusion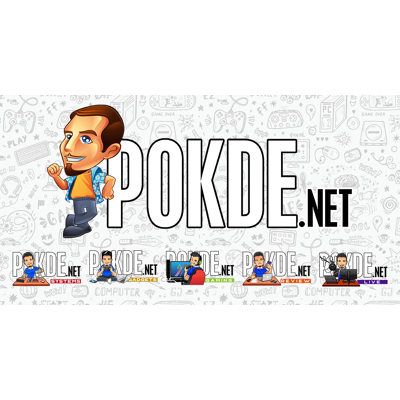 Should you go out and get the ASUS Zenbook 14X OLED? At RM5999, the ASUS Zenbook 14X OLED (UX5400) is quite pricey. If you are okay with settling for less CPU horsepower and half the RAM, the Core i5-1135G7 variant will save you a whole RM1000, although I can't really recommend machines with just 8GB RAM, as it can quickly become insufficient when you start doing more stuff at once on your machine.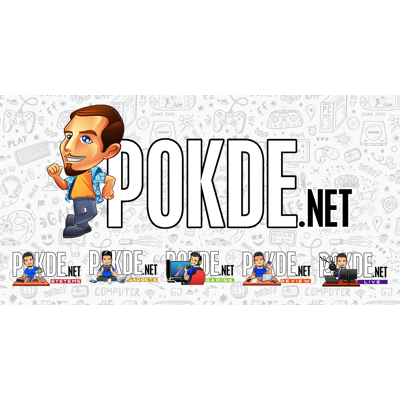 As you might expect, the main reason to get the ASUS Zenbook 14X OLED would be the ScreenPad 2.0. While I would say that it probably isn't going to be particularly useful in most cases, it can still come in handy at times. I only wish ASUS will add the option to make it default to the touchpad mode upon start up, so that it will be less annoying since most people will need to navigate around Windows with the touchpad first, before using it as a display. Aside from that, the beautiful OLED display, sleek design and good performance across the board does make it a compelling option for those looking for a more unique laptop experience.
Alternatives?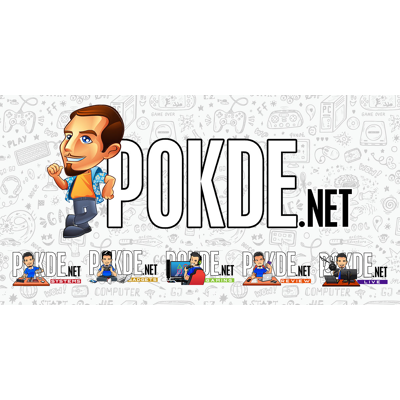 With that said, if the touch and stylus support, ScreenPad 2.0 and overall premium design of the ASUS Zenbook 14X OLED are of no particular importance to you, you might want to consider the ASUS Vivobook Pro 14X OLED, which is comparably priced at RM4799, and yet offers a much beefier GeForce RTX 3050 Laptop GPU. It touts a slightly funkier design that doesn't particularly suit the professional crowd, unlike the ASUS Zenbook 14X OLED, but hey, it's more powerful, and it's cheaper, so I guess the tradeoffs are justified?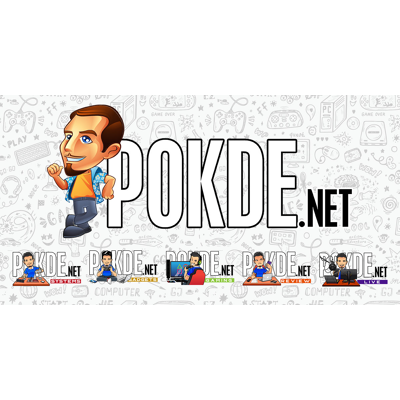 Alternatively, what about the ASUS Zenbook Duo 14? For the same price, you can get one with a slightly weaker Intel Core i5-1135G7 processor, a lesser-but-still-very-good FHD IPS main display, but you do get a proper secondary display in the form of the ScreenPad Plus. If a laptop with two displays is what you want, this is definitely the way to go.
Another thing that's quite odd is that ASUS peculiarly decided to announce the ASUS Zenbook 14X OLED (UX5400) and its OLED-packing brethren about a month before Intel announced their 12th Gen Intel Core mobile processors. As such, it was almost outdated at launch, and by tdhe time you read this, it is technically a "last-gen" product. We have already checked out the next-gen ASUS Zenbook 14X OLED Space Edition recently too, which offered a few nice changes, but I guess it all boils down to the pricing.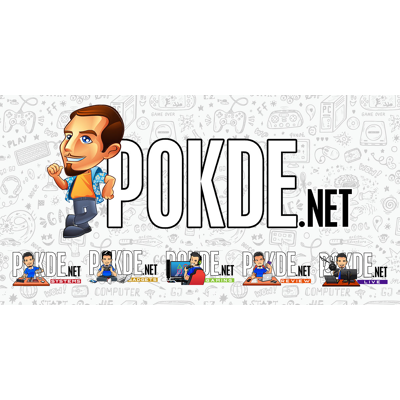 I somewhat expect the next-gen 12th Gen Intel Core laptops to be pretty pricey, with their fancy new processors, PCIe 4.0 storage and DDR5 memory, so you should still be seeing ASUS offer the ASUS Zenbook 14X OLED as an option even after they make the 12th Gen Intel Core laptops available here. But hey, if you are in no hurry for a new laptop, you can probably wait it out and see what kind of pricing will ASUS target with their 12th Gen Intel Core-powered offerings.
Our thanks to ASUS Malaysia for sending the ASUS Zenbook 14X OLED (UX5400) for review. You can check out the ASUS Zenbook 14X OLED on Shopee via this affiliate link to help support what we do here on Pokde.net.