Review
MSI MPG CoreLiquid K360 Review – Bigger, Cooler, Sexier
Overview
The MSI MPG CoreLiquid K360 is a very feature-packed cooler that offers a lot of cool stuff like a big, customisable LCD display, impressive looking fans that push plenty of air and also a VRM fan.
Positives
+ Includes cooling for socket area
+ Customisable LCD is a nice touch
+ Hides away tiny bits and pieces for a more integrated look
Negatives
- Can be very loud
- Very challenging cable management
- System monitoring software unable to read fan speed
Today we will be looking at the MSI MPG CoreLiquid K360. This is MSI's first liquid AIO to tout the MPG label, which should mean that it is going to perform better than their previous MSI MAG CoreLiquid coolers. But of course, let's not dwell too much on the name. It does look very impressive, and I think we shouldn't waste any more time and just get into it.
Unboxing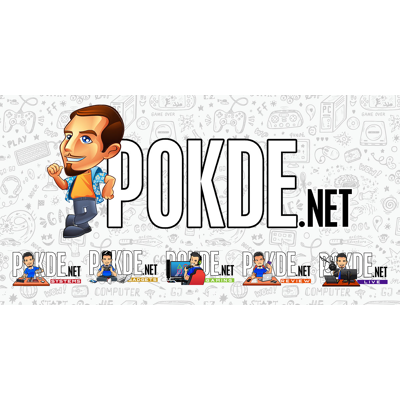 Let's start with the unboxing. The MSI MPG CoreLiquid K360 comes in a huge box, but that's pretty much what you would expect, considering that it is after all a huge cooler. The text is done in reflective chrome to attract your attention, while a huge image of the cooler itself draws you in. A few labels inform you of its support for MSI Mystic Light and the fact that it is an Asetek based design.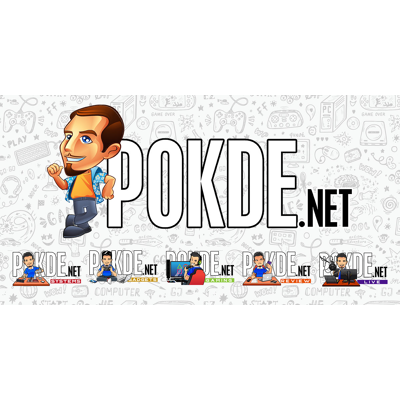 Over on the back, there are a few highlighted features, like its unique Torx 4.0 fans and the 2.4" LCD display that's on the pump block. Yes, this is yet another AIO with a display on its pump. But we will get into that a bit later. It's time to open up the box.
This slideshow requires JavaScript.
First up there's the user manual, VIP reward card and the shoutout program leaflet. Once the documentation is out of the way, all that's left is the cooler and the included mounting accessories.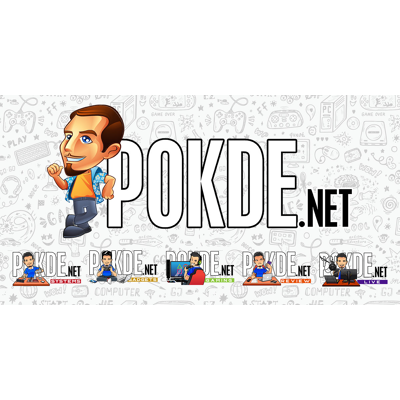 As you would expect, the MSI MPG CoreLiquid K360 comes with a huge 360mm radiator that measures a good 394mm long, 120mm wide and 27mm thick. That's pretty standard. The hoses are 400mm long, so they should provide for sufficient flexibility when it comes to mounting orientations. Everyone has their opinion on rad mounting nowadays, so it is good that MSI included a sufficient length of piping.
The mounting accessories all come in one convenient bag, and MSI supports pretty much every socket from AMD's AM2 to sTRX4, and also Intel's LGA115X and LGA1200 sockets as well as all the Intel HEDT sockets from LGA1366 to LGA2066. Pretty amazing. There's also a 1 to 3 ARGB splitter for the three fans. And now, the three fans. They are individually packed for freshness, with a hard paper sleeve on top of a plastic bag. It does seem like an excessive amount of packaging if you ask me.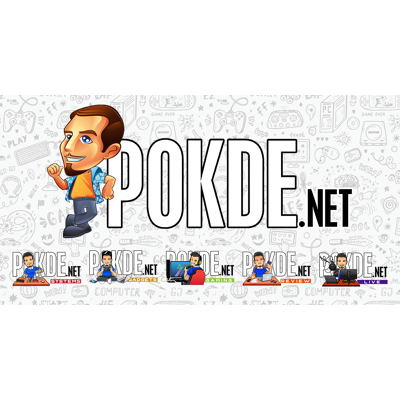 These fans included with the MSI MPG CoreLiquid K360 are really quite impressive. They tout a dual-ball bearing setup and can push 77.4CFM of airflow. The static pressure is nothing to scoff at either with it boasting an excellent rating of 4.29mmH2O. You can see that the blades are quite unique to deliver these amazing numbers, with alternate blades linked together for improved static pressure.
The downside is the rather high noise levels that these fans can hit when running full tilt, which is at 2500 RPM. There's also ARGB, for those who care about the aesthetics just as much as they do about the performance of the system.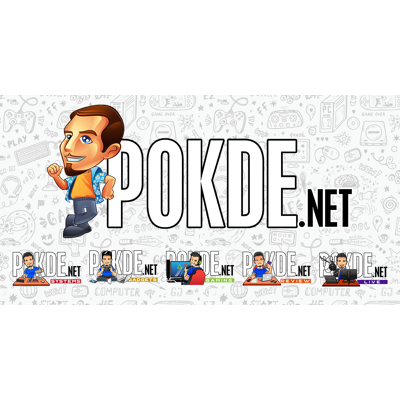 Like most OEMs, MSI licensed the 7th Gen Asetek pump design for the MSI MPG CoreLiquid K360. It promises a 50 000 hours life expectancy and is slated to run rather quietly at just 20 decibels. Thermal paste is pre-applied, so you don't have to worry about getting thermal paste, but there are quite a few other concerns when it comes to installing the MSI MPG CoreLiquid K360 in your system.
For starters, its 360mm size does mean that it can be quite challenging to fit in standard cases. We will be testing on an open bench with the MSI MEG Z490I Unify, as we just didn't have a case that can fit the MSI MPG CoreLiquid K360. The processor is none other than the i5-10600K which boast a 125W TDP.
Specifications
MSI MPG CoreLiquid K360
CPU socket compatibility
Intel LGA1156 ~ LGA 1150/1151/1155/1156/1200 / LGA 1366/2011/2011-3/2066
AMD AM4/FM2+/FM2/FM1/AM3+/AM3/AM2+/AM2
Radiator dimensions
394 x 120 x 27 mm
Fan(s)
Size
120 x 120 x 25 mm
Quantity
3
Speed
0 ~ 2500 rpm
Airflow
77.4 CFM (max)
Air pressure
4.29 mmH2O (max)
MTTF
160 000 hours
Noise
39.9 dBA (max)
Pump
Size
79.9 x 76 x 47.1 mm
MTTF
50 000 hours
Noise
20 dBA
Included accessories
1 to 3 ARGB Splitter Cable x 1
Warranty
3 years
Test System
MSI MPG CoreLiquid K360 Setup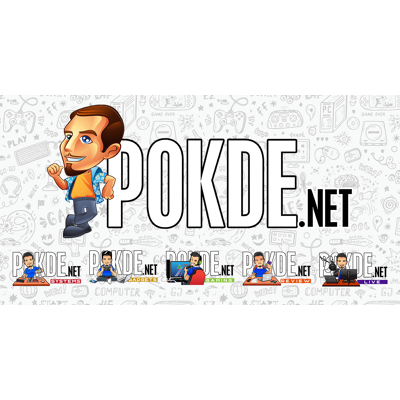 Now let's talk about the installation. For Intel-based systems, you will need to use this funny looking backplate. I m not sure what's so funny about it but that's what our video guy said. Basically, it has four mounting points, which can be moved to accommodate the different sockets supported. It looks pretty standard for Asetek based AIOs, so I guess if you have used one previously, you will know what to do. If not, the manual is your friend.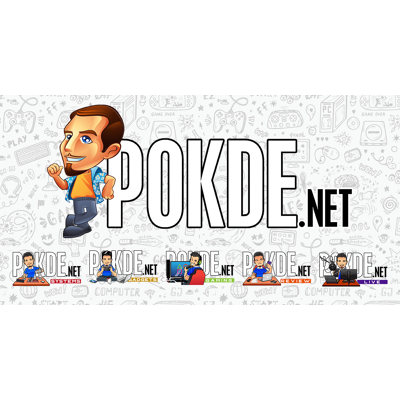 Of course, you will also need screws, and there is a nice assortment of them packaged like peanuts, in sealed plastic wrappers. Once again, if you aren't sure, just refer to the manual.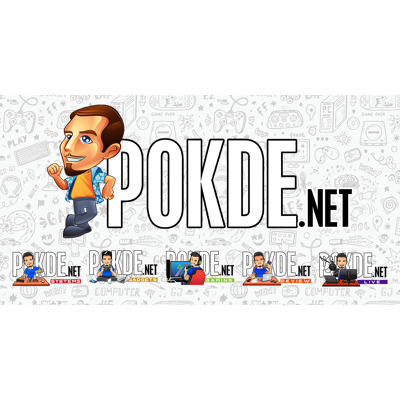 So for our system which used the Intel stock cooler, we had to remove it first and clean off the residual thermal paste with a clean paper towel. If it is proving stubborn, some alcohol should make things go smoother. You will probably have to do the same unless you are going with an all-new build with your MSI MPG CoreLiquid K360.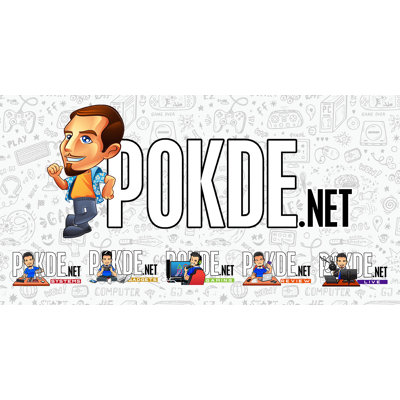 So then the next thing we had to do was to move the mounting points to fit the LGA1200 socket we have here. The LGA1200 socket has the exact same cooler mounting points as the LGA115X sockets, so you can follow these steps exactly even if you are using an older generation Intel CPU. Basically, it is the smallest socket supported by the backplate, so all you need to do is move the points all the way inwards. Mount it behind your motherboard and then use the standoffs with two long tips for this. Just hand tighten them and you will be fine.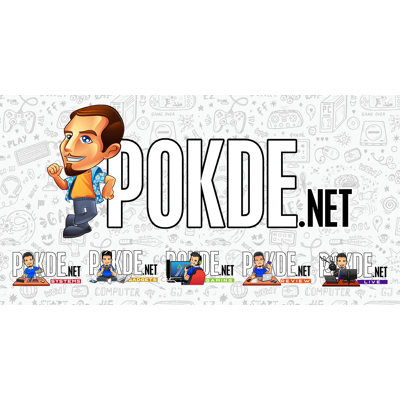 The MSI MPG CoreLiquid K360 has the Intel bracket mounted on by default, so you don't have to swap it out. If you want to use it on an AMD platform, you will have to unclip the bracket and swap it out for the AMD bracket. As the MSI MPG CoreLiquid K360 already comes with thermal paste pre-applied, you don't need to get your own, and that's a step saved in the installation. We didn't show you guys, but you will have to remove the shroud over the AIO pump to access the screws.
Now all you have to do is to put the pump block on the CPU, apply a bit of pressure and start screwing. Screw it down in a diagonal sequence to apply a more even pressure onto the CPU for better contact.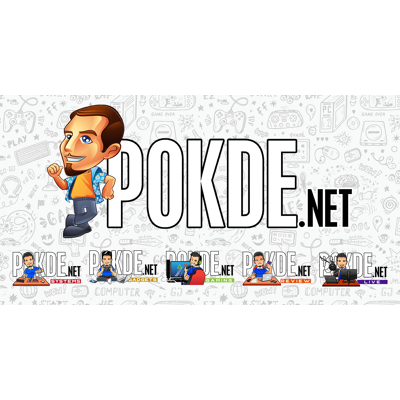 Once you are done with that, it is time to install the fancy MSI Torx 4.0 fans. Each fan comes with two cables, the standard 4-pin PWM and 3-pin ARGB cables, and it can get quite annoying if you didn't plan properly. Make sure to have the cables towards the back panel of your case so the process will go slightly smoother.
MSI should have just added pogo pins or something to reduce the number of cables needed for the MSI MPG CoreLiquid K360. But that would in turn mean that the fans won't work without proprietary connectors, so I guess this is a compromise for the better. Screw them all in and you are set.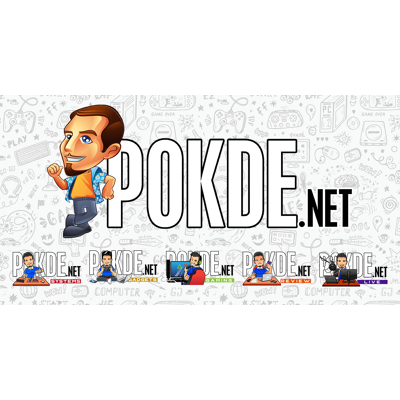 So to connect your fans, you will have to use the 1 to 3 ARGB splitter cable and plug in all the fans' connectors to it before connecting it to the pump block's ARGB connector. Then you will need to connect the pump block to the motherboard's USB header. Then there's a single CPU fan cable that will most probably be powering the pump. It is a 3-pin, so it is DC powered. For fan control, you will need to use software. More on that later.
The MSI MPG CoreLiquid K360 has a rather complicated layout. Instead of having the fans connected to the mobo, MSI made the pump block into something like a hub. Power and ARGB lighting for the fans will be controlled by the pump block assembly, and that means a whole lot of cables running to the socket area on your motherboard. It does make cable management quite a painful ordeal and I hope you have a lot of patience if you are planning to use the MSI MPG CoreLiquid K360 in your build.
Now the final steps involve removing the screen protector from the display on the pump block, install the shroud and remove the shroud's protective plastic. And oh, don't forget to connect the SATA power cable, because that's what will be powering the fans on the MSI MPG CoreLiquid K360.
User Experience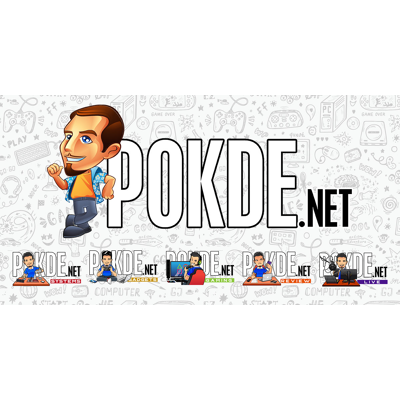 Now that we have done installing it, let's talk more about the features on the MSI MPG CoreLiquid K360. It has a VRM fan under the LCD display, and that's primarily to provide airflow to the socket area. One common issue with AIOs is that there's no airflow around the socket area, which can lead to higher temperatures for the VRM and RAM. So this additional airflow will improve the situation there.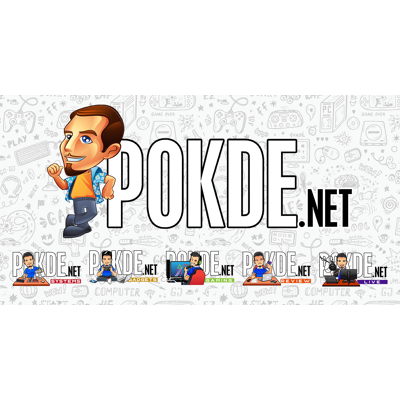 However, it is quite a peculiar decision for MSI, considering that their premium boards that will most probably be paired up with something like the MSI MPG CoreLiquid K360 comes with overkill VRMs and some even have tiny fans to push air into the VRMs heatsinks, and they won't exactly need that extra airflow that the MSI MPG CoreLiquid K360 affords, even if you are pushing the limits of your CPU.
It only really makes sense in a system where you have lower-tier VRMs, and a case that has bad overall airflow, but then again, you probably have bigger issues to deal with if you are using the MSI MPG CoreLiquid K360 in a subpar case and motherboard.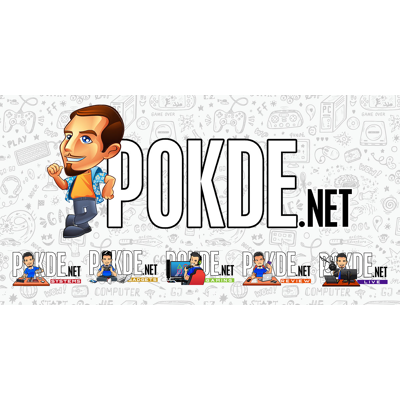 Speaking of which, the MSI MPG CoreLiquid K360 has a cold plate big enough to support the humongous Ryzen Threadrippers. I m not exactly sure whether you will get optimal coverage of the four dies in a Ryzen Threadripper, but yeah there's support for that if you are using AMD's HEDT platform.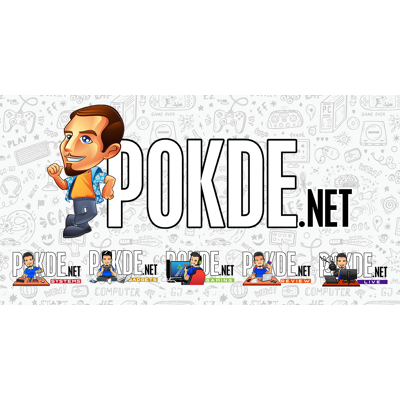 The massive shroud over the pump block is also quite functional. Aside from protecting the display, it also makes for a more integrated look by hiding away the bits and pieces that can be quite unsightly. It also directs the airflow downwards to the RAM and VRM areas, so it can provide better results.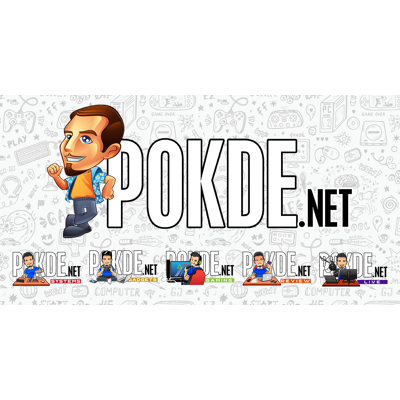 Now it's time to turn on the system. It looks really good with all the ARGB on the fans if you can ignore the cables. We tried to hide away as much of the cables as we can, but there's really a lot of cables here.
There's sufficient clearance below the socket. MSI definitely made full use of the socket area but didn't extend beyond it so you can easily use an M.2 drive with massive heatsinks without having any issues with the MSI MPG CoreLiquid K360. On the side, space is more of a premium. I am using a single stick of the HyperX Fury RGB DDR4 RAM, and I still can install a second stick. But you might want to take note of the thickness of your module as it might touch the MSI MPG CoreLiquid K360's pump block if it is exceptionally thick.
The fans look pretty nice from the side, with some visible reinforcements. The radiator is a lot more boring when it comes to looks. While most AIOs hide the rivets away, I guess MSI thought that the rivets would match the industrial look of the fans. I guess they aren't wrong, but I do prefer a cleaner look for the radiator.
The radiator fins are pretty standard, and I guess that's because this is an Asetek based design. It isn't particularly dense, and we can see that there's a slight gap between where the fins end and the frame,  and some competing brands have decided to optimize their designs by widening the fins to further increase the surface area.
ARGB
And now onto my favourite part, the ARGB lighting. There are about 10 modes that you can play with here. All of which can be controlled via the dedicated CoreLiquid software or MSI's dragon centre. There's the standard static, single colour lighting. Marquee which will see the light move around the fan back and forth, and Meteor which will see the light move in a single direction.
A very smooth rainbow lighting effect is also available, along with lightning which adds a flash of white to the RGB lighting. The regular breathing and flashing modes are available as well and there's also a Random mode here. There's the gaming echo mode too, which can sync up with your game and other ARGB devices in your system.
LCD Display
The display on the MSI MPG CoreLiquid K360 is also very customizable, with four major modes. There's the hardware monitor mode that can show you the CPU frequency and temperature, GPU memory frequency and usage or the speeds of the various fans and built-in pump on the MSI MPG CoreLiquid K360. You can also switch over to the image mode, which comes with four pre-loaded images and you can also upload a custom image to the MSI MPG CoreLiquid K360.
If you prefer a more animated look, you can check out the banner mode which has four preloaded images and can be used to display either a custom image or text. Lastly, there's the clock with three different styles to choose from. The last one is probably what I will use, just so I don't accidentally end up gaming until 5AM when I have a 9AM meeting tomorrow.
Performance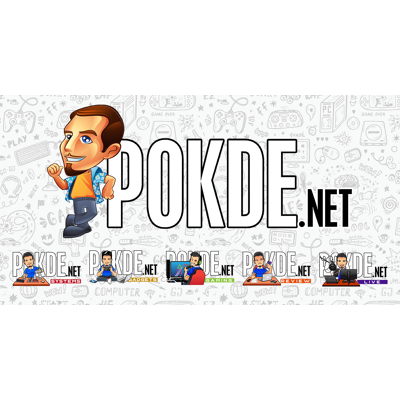 I guess we have already established how feature-rich the MSI MPG CoreLiquid K360 is, as well as how great it will look in your build. How does it perform though? We tested in Silent, Balanced and Maximum modes.  Due to the fact that the pump handles all the fans, the only number we can get is the pump speed. In the silent mode, the pump spins at around 2036 RPM, with peaks of 2277 RPM. The CPU goes up to a peak of 64 °C, while the VRMs top out at 46 °C. Pretty good.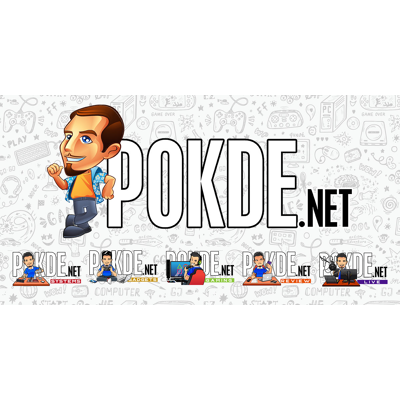 In balanced mode, we see an improvement on the CPU and MOSFET thermals, with the CPU topping out at 60°C now, and the MOSFETs are now even cooler at just 42.2°C average. The pump now averages 2429RPM.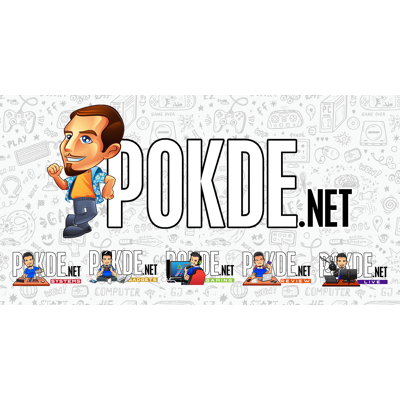 Meanwhile, in max speed, we see a modest improvement, with the CPU now maxing out at just 58°C, and the VRM averages at 41.8°C now. The pump spins at around 2750RPM now.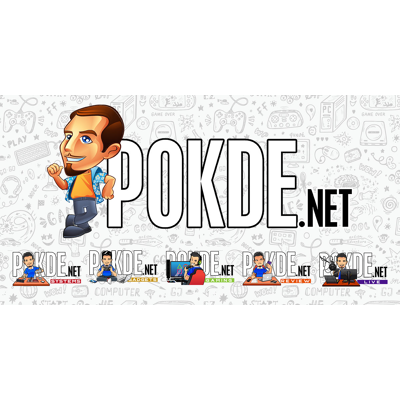 When it comes to noise, we see an average of 41dB with the Silent mode active. The maximum recorded is just 43.9dB under load, which is still a very respectable reading. In better-built cases, you should be able to block out most of the noise.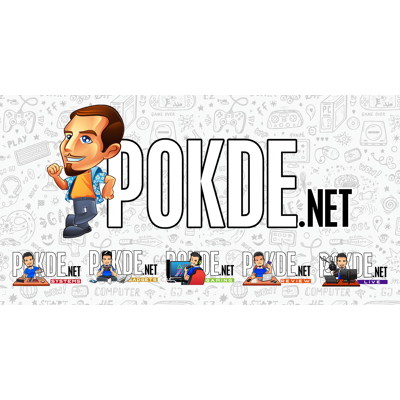 Balanced mode somehow sees a lower reading for the fan noise, with a 39.9dB average and 42.8dB maximum.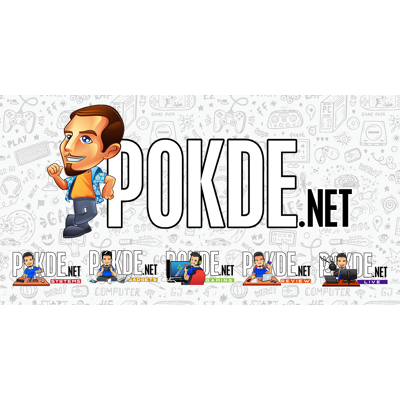 Maxing out the radiator fans see the noise level jump to 48.5dB on average, with a loud maximum of 52.6dB recorded.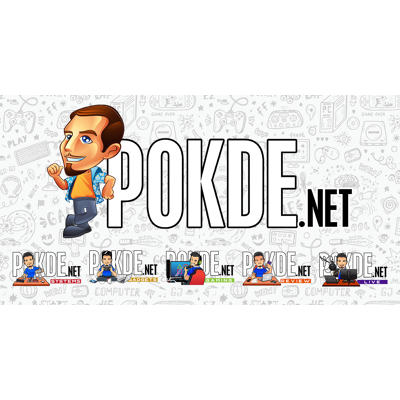 Meanwhile maxing out the CPU fan sees a reading of 45.9dB and a maximum of 49.5dB. The pitch of the pump fan is much higher though given its smaller size, which makes it a bit more annoying to run at maximum speed all the time. With everything maxed out, we recorded an average of 49.9dB and a peak of 53.1dB. We can't recommend it to run at full tilt all the time with these noise levels.
Conclusion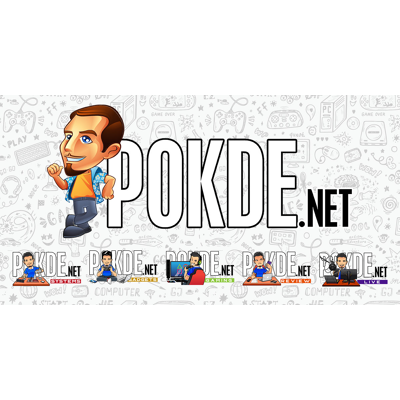 In conclusion, the MSI MPG CoreLiquid K360 is a very good cooler. However, we do find its features to be quite unnecessary, especially if you were to pair it with a premium motherboard from MSI, which you should. I do believe MSI could have saved a few bucks by removing the fan above the pump block, and it would also be a quieter system overall. However, for those who worry about their VRM thermals, I guess it is a nice option.
On the plus side, you really do get a lot of cooling. Aside from cooling the CPU, the MSI MPG CoreLiquid K360 can also help cool your VRMs and your RAM. The LCD is also very nifty, adding not only extra customizability to your build but also giving you a quick way to monitor your system. I also really like the looks, as the pump fills up space on the motherboard and hides away most of the boring bits around the socket like the capacitors and inductors. Despite that, it still offers sufficient clearance for pretty much everything, and that's also commendable.
Now onto the less savoury bits. The noise levels produced by the MSI MPG CoreLiquid K360 is really quite loud. It's nigh impossible to run the system at full tilt every day unless you have ANC headphones on. Of course, a good case should tone down the noise a touch, but still, the pump fan makes a fair din.  The cable management is also rather challenging with the pump block being the hub of the MSI MPG CoreLiquid K360. On top of that, system monitoring software also appears to be unable to read out the data from the fans themselves due to this layout, and that's quite a bummer to me.
For RM1249, the MSI MPG CoreLiquid K360 offers plenty of features for its money. It is also slightly more affordable than the competition that offers similar features. However, its performance can probably be matched by cheaper offerings, although you will lose out on stuff like the customizable LCD and also the fan above the pump. The MSI MPG CoreLiquid K360 offers more than what most people will need, and I am sure that some will appreciate it for that.
And that's it for our review of the MSI MPG CoreLiquid K360. We will probably be testing it on a more challenging CPU soon, so stay tuned for our written review.  What do you think of the cooler? Would you get it, or do you think that it is just too overkill with the VRM fan and LCD display? Let us know!
For more reviews like this, do stay tuned to us here at Pokde.net. You can also check out our video review of the MSI MPG CoreLiquid K360 on our YouTube channel or you can just check it out below.
Big thanks to MSI for providing us with the MSI MPG CoreLiquid K360 for the purposes of this review.