Review
MSI MEG Z490I Unify Review — small in size, big in features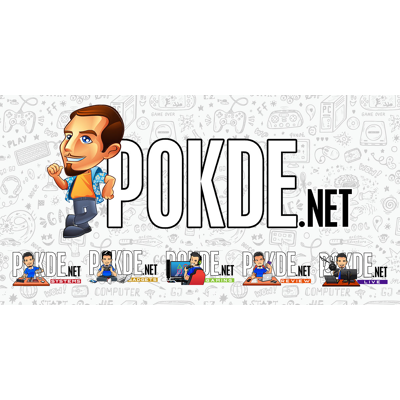 Overview
Cramming this much hardware into a ITX board is not easy, but MSI does try their best with the MSI MEG Z490I Unify. There are a few sacrifices along the way though...
Positives
+ Curvy design is a blast of fresh air
+ High-end VRM distilled into an ITX form factor
+ Thunderbolt 3 is nice to have
+ Click BIOS 5 is really feature-packed
+ Everything is well integrated into MSI Dragon Center
Negatives
- Limited number of USB ports
- Weird positioning of on-board headers
- Cooler compatibility is finicky
- VRM gets very warm under load
The MSI MEG Unify series is relatively new, with the first one being the MSI MEG X570 Unify. It stands out by being the only premium board I know of that is totally devoid of any lighting whatsoever. This extends to the board we are looking at today as well. The MSI MEG Z490I Unify continues that design philosophy, albeit in a much smaller mITX form factor. Well, without further ado, let's check out this tiny premium board!
Unboxing
MSI put a rather spartan assortment of accessories in the box. The rather peculiar addition is the ARGB cable, despite the MSI MEG Z490I Unify being a board devoid of illumination. There are two three-pin ARGB header baked into the board though, so perhaps MSI is expecting you to take advantage of that with the cable.
Appearance
The MSI MEG Z490I Unify's curvy lines are definitely a stark departure from the sharp angles that every recent motherboard sports. I do really like it, but unfortunately you most probably won't be able to show off most of it in compact ITX cases.
You can see that the VRM heatsinks are interconnected with a heatpipe. The larger heatsink on the rear of the board also doubles as the I/O shroud. It might not offer too much surface area with the smooth curves all over, but under it lies a fan to help wick away heat faster.
As you might expect from an ITX board, the PCH heatsink is under the M.2 slot. This too is curved, with minimal surface area. But that's not going to be too huge an issue with the Z490 chipset anyway. I do wonder if MSI intends to support PCIe 4.0 SSDs with the MSI MEG Z490I Unify though, as those SSDs can get hot, and the close proximity to the chipset may not be ideal.
I must say, the rear I/O here leaves me wanting. While I do commend MSI for throwing in WiFi 6 as well as two display output options, a mere total of six USB ports is a little on the low side. It is of course worth mentioning that the USB-C port here is a Thunderbolt 3 which will support up to 40Gbps and a whole host of dongles that will easily increase your USB port count beyond your wildest dreams. Much of the space is sacrificed for the intake vent for the VRM fan.
Usually the backside of motherboards are really plain, unless there's a fancy backplate to it. But due to the physical constraints of the ITX form factor, MSI actually crammed a whole lot of components on the rear of the board, to make up for the lack of the real estate. There's also a M.2 slot here on the back. One interesting thing to note is the RAM slots which are surface mounted, instead of being of the regular through hole variety.
Specifications
MSI MEG Z490I Unify
CPU support
Intel LGA 1200
10th Gen Intel Core desktop processors (Comet Lake-S)
Pentium Gold & Celeron processors
Power
1 x 24-pin ATX
1 x 8-pin EATX 12V
Intersil ISL69269 PWM controller (8+1 phase)
8 x ISL99390B (90A) powerstage for CPU
1 x ISL99390B (90A) powerstage for iGPU
Chipset
Intel Z490
Memory
2 x DDR4 DIMM, max. 64GB un-buffered memory
Up to 5000 MHz
Multi-GPU Support
No
Expansion slots
PCIe 3.0 x16 (x16 electrically)
Storage
4 x SATA 6 Gb/s, supports RAID 0,1,5,10
1 x M.2 PCIe 3.0 x4/SATA (disables SATA_2 when M.2 SATA SSD is used)
1 x M.2 PCIe 3.0 x4
Network
Intel Wi-Fi 6 AX201
Realtek RTL8125B 2.5G LAN
USB

Rear I/O

:
1 x Thunderbolt 3 (40Gbps) / USB 3.1 (10Gbps)
1 x USB 3.1 (10Gbps)
2 x USB 3.0 (5Gbps)
2 x USB 2.0


On-board headers:


1 x USB Type-C (10 Gbps)
1 x USB 3.0 (5 Gbps) (2 ports each)
2 x USB 2.0 (2 ports each)
Audio
Realtek ALC1220 CODEC
5 x audio jacks (rear)
1 x Optical S/PDIF out
1 x front panel audio connector
Display output
1 x HDMI
1 x DisplayPort
Other onboard connectors
1 x CPU fan header
1 x Pump fan header
1 x Chassis fan headers
2 x ARGB headers
1 x TPM module connector
1 x chassis intrusion connector
Overclocking features
EZ Debug LED
BIOS reset switch
Included accessories
User's manual
WiFi Antenna
LED JRAINBOW Cable
Quick installation guide
Driver DVD
2 x SATA 6Gb/s cable
3 x M.2 Screw
Case badge
Product registration card
Form factor
mITX (6.7″ x 6.7″)
System
Taking a Closer Look
VRMs
The top view of the VRM heatsink doesn't reveal the fins that are cut into fins, which add quite a bit of surface area to the heatsinks. It's no fin stack, but at least it is significantly better than some aluminium blocks we have seen.
The ISL69269 controller is capable of a total of 12 phases, but MSI decided to only use it in a 8+1+1 configuration, with eight phases for Vcore, one for the iGPU and one for the system agent. Each of the phases will be handled by a single ISL99390B powerstage, that's capable of 90A each. Of course you won't expect them to run that high, as we will check out in a bit. The capacitors might also get in the way of wider AIO coolers, so you might want to take note of that.
The fan is mounted at  the end of the heatpipe that connects the two VRM heatsinks. There are no fins to cool though, so it is literally just there to force airflow around the VRM heatsinks. Considering the design, it might be really necessary, as there isn't enough space for a huge heatsink that can soak up all the heat, although I do think that a thin fin stack might have made more sense, especially if MSI was going to use a fan too.
Audio
The audio hardware is understandably limited, due to the very limited space on the MSI MEG Z490I Unify. It is powered by a relatively high-end Realtek ALC1220 codec, but you don't get fancy amps or DACs. I do find the tiny capacitors rather cute though.
Storage
For storage, MSI has arranged the SATA ports in a rather weird layout. Two are right on the edge of the board, which is fine, but the other two are squeezed in between the RAM slot, PCIe slot and the M.2 heatsink. Add on the fact that there's a USB 3.0 header parallel to it on the other end of the RAM slots, it is quite impossible to use the two slots without having the wires running over your RAM sticks.
Meanwhile if you want to use a M.2 SSD, you can easily throw one here. MSI pre-applied the thermal pad, and all you need to do is throw in a SSD into the slot and screw it down. Technically you don't even have to use the M.2 screws, because the heatsink will hold it down just fine.
Networking
For LAN, you get a Realtek RTL8125B, which gives you 2.5GbE connectivity. On top of that you get the Intel Wi-Fi 6 AX201, which is a pretty much the best option, if not the only option to add AX WiFi.
User Experience
Build
MSI crammed the front panel connectors here, which is really peculiar. I do get putting the front panel audio header here, but even the case switches are here. It makes it nigh impossible to get a clean build with all the cables hidden away with the MSI MEG Z490I Unify. Also it is interesting to note that the TPM connector is located right at the edge of the board, where one would expect the case headers to be. A most peculiar arrangement here.
The rest of the headers are fine, and you even get a Type-C front panel header for up to 10Gbps transfer speeds from the front panel. I have already commented about the SATA ports, so we aren't going to go into that again.
Another thing to note are the capacitors close to the socket. The capacitors here definitely got in the way of the MasterLiquid ML240R, although the cooler wasn't exactly compatible with the MSI MEG Z490I Unify with its backplate that couldn't lay flat on the board due to the components located near the cooler mounting points.
The old MasterLiquid backplates just won't fit, as it won't be able to lie flush against the motherboard. Luckily, the pump's mounting hardware is still compatible with the newer ML120L V2's backplate, which was what I used for testing.
If you are planning to build with the MSI MEG Z490I Unify, be very sure to check if the cooler's backplate has sufficient clearance. The new MasterLiquid ML120L V2 RGB's backplate offers enough clearance with a raised area that only contacts the motherboard around the socket backplate and a small circumference around the mounting holes.
BIOS
As we have just checked out the MAG Z490 Tomahawk, MSI's Click BIOS 5 is pretty familiar to us already. I still find it rather clunky, and the time it takes to save a screenshot is just atrocious. All the more due to the fact that this board is one of the more premium boards that MSI has on offer. It offers plenty of overclocking features, and I think anyone looking to take full advantage of the 10th Gen Intel Core processors should feel quite satisfied with the amount of options you can tweak here. It isn't the smoothest in terms of use, but it works fine.
The Hardware Monitor is easily my favorite feature here, and you can actually control all the fan speeds and how quickly they ramp according to your fan profile too, as well as which temperature sensor to refer to when following a fan curve. Since this board has a VRM fan, you can also control that. Board Explorer is still a peculiar addition to me, but hey, if you want it, it is here.
BIOS updates still require a reboot to enter the M-Flash mode, which I do find quite weird as the competition doesn't do that. Since there's no support for BIOS Flashback or an equivalent feature, you will have to do it via this rather cumbersome process. I think that's fine on Intel boards where BIOS updates aren't nearly as frequent, but if the MSI MEG Z490I Unify was an AMD board it would get annoying quite fast.
Overclocking
For troubleshooting, you don't get much more than the EZ Debug LEDs here which help you identify which part is failing the POST process. However they all glow white, and considering that there's a high chance that you will route the USB 3.0 cables over them, you might not even be able to see them when your system actually fails to boot properly.
The only concession I see on the MSI MEG Z490I Unify for serious overclocking the Clear CMOS button on the rear I/O, which is actually quite a bit recessed. Generally resetting the BIOS isn't the best way to get about a failed overclock, but at least you don't have to worry about disconnecting the battery, which is unfortunately crammed under the VRM heatsink/I/O shroud.
When running our Intel Core i9-10900K at 5.1GHz and 1.35V core voltage, the CPU easily drew an average of 230W. The VRM fan remains off until the temperatures hit 66.5°C, upon which it began to spool up. Unfortunately the "Balanced" fan profile on the MSI MEG Z490I Unify is too conservative, with the fans only spinning at below 4300RPM even when the VRM temperatures hit 88°C. Fortunately, that's enough to keep it from rising further, although a more aggressive fan profile might be necessary to push the temperatures even lower.
After setting the fan to run at 100%, which results in an insane 12000RPM fan speed, the VRM was kept under 75°C at all times. It's well below the danger zone for these VRMs. The VRM are definitely more than capable of powering an Intel Core i9-10900K, and the fan does an excellent job of making sure that things don't suck. On that note, the fan makes a fairly high-pitched whine at 12000RPM, but it isn't particularly loud. I doubt you will hear the MSI MEG Z490I Unify's VRM fan over the rest of your system fans unless you use really quiet fans in your build.
Software
MSI Dragon Center is what MSI offers, and I really like that they managed to integrate everything into one software. It looks relatively refined too, with a nice way of categorizing all the functions that is offered as a part of MSI Dragon Center. I wonder why MSI didn't think of offering such a categorization in the BIOS, instead giving us the absolutely mess which takes some digging to get to the good stuff.
Conclusion
The MSI MEG Z490I Unify is relatively affordable for such a feature-packed motherboard. You get a beefy VRM and nice connectivity options, which is more than what I can say for most ITX boards. The only downsides I can see is the rather peculiar positioning of some of the on-board connectors and headers. The low number of USB ports might also irk some users, but with Thunderbolt 3 baked into the board, you can easily pick up a Thunderbolt hub to expand your connectivity options. For RM1239, I do think that the MSI MEG Z490I Unify is a great option for enthusiasts who want a high-end board in the ITX form factor.
Our thanks to MSI Malaysia for providing the MSI MEG Z490I Unify for testing.