PS Plus Asia February 2021 Free Games Lineup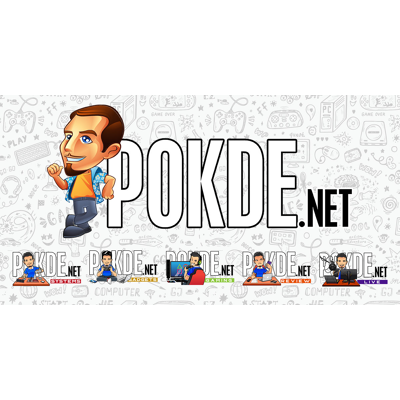 PlayStation Asia has just unveiled next month's line of free games for their PS Plus subscribers which they can keep as long as they are on PS Plus. Here is the official PS Plus Asia February 2021 free games lineup.
PS Plus Asia February 2021
Concrete Genie (PS4)
The first game on the PS Plus Asia February 2021 free games list is Concrete Genie. Released in 2018, Concrete genie is an action-adventure game where you play Ash, a young boy from a small town named Denska.
Create your very own street art on Denska's polluted walls, and watch as the mischievous Genies you paint spring into life and come to your aid. Each Genie possesses magical elemental powers that not only help you overcome puzzles and see off your adversaries, but are also the key to changing Ash's and Denska's destiny.
Bloodstained: Ritual of the Night (PS4)
Second, Bloodstained: Ritual of the Night is a gothic horror action side-scrolling RPG set in 19th century England. A paranormal force has summoned a demon-infested castle, revealing crystal shards infused with tremendous magical power.
Play as Miriam, an orphan scarred by an alchemist's curse which slowly crystallizes her body. To save humanity, and herself in the process, Miriam must fight through the castle and defeat the summoner, Gebel.
Biped (PS4)
Next, Biped is a coop action-adventure game with a strong focus on moment-to-moment collaboration between 2 players. Two little bipedal robots, Aku and Sila, will walk side by side and embark on a fun and bonding journey.
Enjoy the adventure solo or grab a friend or a family member and have a blast together in co-op mode. Communicate and coordinate to conquer challenges together and find out how good a pair you truly are.
Control: Ultimate Edition (PS5)
Control: Ultimate Edition is the first of the free PS5 games in the PS Plus Asia February 2021 free games list. A corruptive presence has invaded the Federal Bureau of Control. Only you have the power to stop it. The world is now your weapon in an epic fight to annihilate an ominous enemy through deep and unpredictable environments. Containment has failed, humanity is at stake. Will you regain control?
Control: Ultimate Edition contains the main game and all previously released Expansions ("The Foundation" and "AWE").
Destruction AllStars (PS5)
Second and final PS5 game for the PS Plus Asia February 2021 free games list, Destruction AllStars is an upcoming vehicular combat game set to debut next month. Master the art of intense vehicle-based combat through timing, tactics and skills to cause colossal amounts of damage, destruction and devastation in vibrant arenas across the globe.
A roster of 16 blockbuster Destruction AllStars are revved up and ready to compete in the name of entertainment and demolition. So, strap in for intense, explosive and unpredictable levels of free-flowing action and fight to be crowned the Global Destruction Federation Champion.
That's all for the PS Plus Asia February 2021 free games lineup. There's still some time to redeem the free games from PS Plus Asia January 2021 list if you haven't, so you better be quick.
Pokdepinion: PS Plus Asia February 2021 has a pretty good line of games. Too bad I don't have a PS5 yet though.