Samsung Galaxy S8 — infinity display, Snapdragon 835, 3.5mm jack?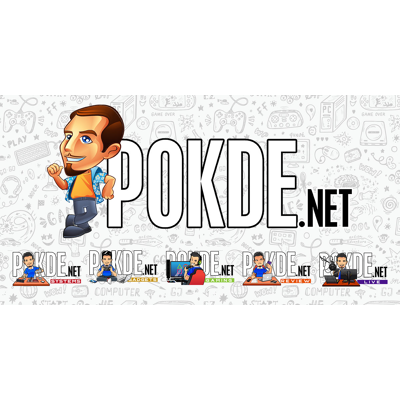 After the ill-fated Galaxy Note 7, Samsung has to make up for the lost trust with innovations that can truly excite people. As it stands, Samsung will not be launching the Galaxy S8 at MWC 2017, instead opting for a later date, rumored to be some time in April. The reason behind the delay is not mentioned, but we believe it is to make way for the rigorous safety testing that Samsung has implemented.
W tym lepiej widać zagięcie. Lekkie zaokrąglenie jest też na gorze i u dolu #GalaxyS8 pic.twitter.com/KXKfn6t9GO

— DforDesign (@dfordesign) January 18, 2017
Based on this image of what is supposed to be the front panel of the Galaxy S8, the "infinity" display will feature an aspect ratio wider than 16:9; probably a 18:9 display like what the LG G6 is rumored to have? The narrow bezel along the bottom also leaves no space for a fingerprint sensor, which means that Samsung may move the fingerprint sensor to the back of the device, a first by the Korean company. Size wise, it is expected to be somewhere between 5.5″ to 6″ judging by the front panel. Sharper eyes may also spot the curved display corners, which is becoming more and more popular since the Mi MIX appeared.
Samsung is also going to be the first to use the new Snapdragon 835 processors according to reports. They have worked together with Qualcomm on these new chips which are based on Samsung's new 10nm FinFET manufacturing process, and Samsung may have worked in an exclusive deal to ensure that the Galaxy S8 will be the first to launch with the new SoC. With the Snapdragon 835 unavailable in sufficient quantities, manufacturers were forced to use the older Snapdragon 821 SoC, including LG with their G6 and HTC with the U Ultra.
After various sites reporting that the Samsung Galaxy S8 will launch sans 3.5mm jack, it seems that most sites have retracted their statements as newer reports surface that Samsung's latest flagship will indeed feature a 3.5mm jack. How they are going to cram it into the expectedly slim body of the Galaxy S8 will be an engineering feat, but we have to applaud them for at least trying.
What else to expect? The biometric iris scanner from the Galaxy Note 7, a new voice assistant, as well as the ability to function as a PC by plugging it into a bigger display are all in the list. When will we know for sure? Definitely after MWC 2017, but how much later we have yet to know.
Pokdepinion: It has come to a point where 3.5mm jacks are something to rejoice about. Saddening, but having a 3.5mm jack is better than not having one. I am also really interested to know how they are going to pull of the infinity display. Such a long display would mean that Samsung has to forgo hardware navigation keys and the front-mounted fingerprint sensor, both mainstays of their designs.
The early exclusivity to the Snapdragon 835 doesn't sound good at all, as it limits the options of those who want the best SoC in their device to only Samsung, or at least in the earlier part of the year. Other manufacturers could release refreshes with the newer SoC, but Samsung would have taken away their limelight. Still, it remains to be seen if the Snapdragon 835 really makes a difference, or manufacturers can just choose to ignore it, opt for the Snapdragon 821 and keep users happy.