Take advantage of your Samsung Galaxy S10's pro-level video capabilities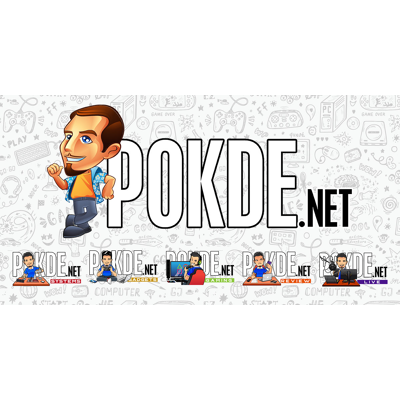 Back in the day, if you wanted to capture good memories. You would need to carry a proper camera. Thankfully, technology has progressed to a point where we don't need a dedicated camera for good photos anymore, with our smartphones handling most of our photography needs. And with the Samsung Galaxy S10, you can even take great videos with it.
4K videos for all!
The Samsung Galaxy S10 series are a part of a select few to offer 4K recording for both the front and rear cameras. They are also one of the few smartphones in the market that tout a 10MP autofocusing selfie camera, and one with Dual Pixel AF at that. Having autofocus on the selfie camera helps you capture sharp videos without worrying about whether your face is in focus. At 4K, the difference in sharpness of an object in focus and an object which isn't can be quite noticeable.
The triple camera on the back of the Samsung Galaxy S10 are also capable of 4K 60 fps video recording, for fluid videos. Needless to say, Samsung has equipped the Samsung Galaxy S10 with all the tools you need to capture great videos. Whether it's the front camera or rear camera, Samsung offers excellent video quality with great stabilization on the Galaxy S10, perfect for you to vlog with on your travel escapades.
World's first smartphone with 4K HDR10+ recording
The Samsung Galaxy S10 series doesn't only have a HDR10+ display, but it also capable of recording 4K HDR10+ video. I think there's no need to further elaborate on 4K videos, but HDR10+ videos is indeed pretty new. The Samsung Galaxy S10 series are the very first smartphones in the market to offer this new HDR standard. It promises improved color fidelity and depth with Dynamic Tone Mapping Technology, allowing you to capture your vibrant surroundings even better.
Instead of just being able to take HDR photos, you will now be able to experience videos with more depth than ever before. And since the Samsung Galaxy S10's display is the best in the smartphone industry right now, you can experience all your best videos right on the device itself.
3x better stabilization with Super Steady Videos
Samsung uses the new ultra-wide angle camera on the Samsung Galaxy S10 series to deliver digitally stabilized video rivalling what you would expect from a smartphone + gimbal setup. As compared to a standard digital image stabilization system, the Samsung Galaxy S10's stabilization which harness predictive software promises 3x more stable videos.
This allows you to capture amazing videos while you are a part of the action too, without having to worry about carrying the additional weight of a camera gimbal. Say no to nausea-inducing Blair Witch Project-esque videos and say hello to smooth, stabilized, professional-looking videos.
The Samsung Galaxy S10 is indubitably the best video camera you can fit into your pocket. It also offers a dedicated Instagram Mode to record and upload videos directly to Instagram. The Samsung Galaxy S10 is your vlog-ready smartphone, and also, let's not forget its IP68 rating which will allow you to take videos even underwater. If you are looking to start a vlog, you know you want the Samsung Galaxy S10.
Of course, with such great video-taking capabilities, comes the need for great storage. The Galaxy S10+ is now available in 1TB of storage with 12GB RAM memory which allows you to record more epic and memorable videos while at the same time, enables you to experience truly flawless multitasking for your day-to-day activities. Get this Galaxy S10+ in 1TB storage now at just RM 5999 and you will be entitled to a free Galaxy A9 worth RM 1999. Not only that, you will also be receiving a complimentary Marvel's superhero cover worth RM 159 too!
Head to the participating Samsung Experience Stores and authorised merchants now and enjoy this promotion until the 5th May 2019! For more promotion on the Galaxy S10 series, please click the button below:
Galaxy S10 Promotions